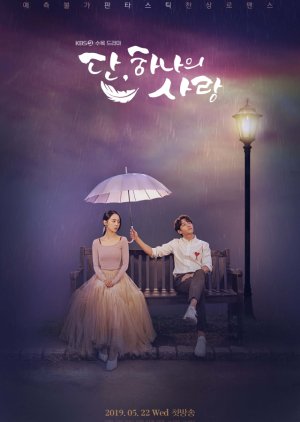 A Deeply Touching Romantic Comedy That's a Feast for Your Eyes, Ears, Brain, and Heart
❤️ Beautiful smart leads ✔️
❤️ Beautiful acting ✔️
❤️ Beautiful touching deep story & writing ✔️
❤️ Beautiful romance ✔️
❤️ Beautiful OSTs ✔️
❤️ Beautiful locations ✔️
❤️ Beautiful cinematography ✔️
❤️ Beautiful directing ✔️
❤️ Beautiful (mostly ;) outfits, accessories, and styling ✔️

We've been blessed to get two amazing romantic comedies from Shin Hye Sun as the lead in a row. Hopefully many many more. Though her characters and circumstances could not be more different in ALML from 30 but 17, her amazing acting talent and skill at being able to touch your heart are the same. I didn't think I could love a show more than 30 but 17, but I do with this show. They are 1a and 1b in my book.

If Lee Yeon Seo was played by a less talented likeable actress she could have easily been cartoonish and insufferable . Yet somehow Shin Hye Sun managed to make her a sympathetic bada**. It's so rare to get such a strong KDrama female lead who says and does exactly what's on her (and our) minds. Dan could have been a silly empty character yet Kim Myung Soo makes him hilarious and heroic. The main leads are amazing onscreen from their hilarious bickering to deeply touching moments. Some of their kisses in later episodes will make you blush and flutter your heart with their chemistry. My only complaints about this show are that there aren't more episodes and the entire show can't just be only the two of them on screen. I know the latter is unrealistic but that's how much I love this OTP.

This show asks some touching and deep questions about God and why bad things happen to good people. The journeys the main characters take to find those answers will make you weep and touch your heart as well as tickle your funny bone. You will not regret investing your time and heart into this show.

Was this review helpful to you?