Details
Last Online: Oct 3, 2019
Gender: Female
Location: Switzerland
Total Edits: 2

LV1

Birthday: November 18
Roles:
Join Date: December 3, 2016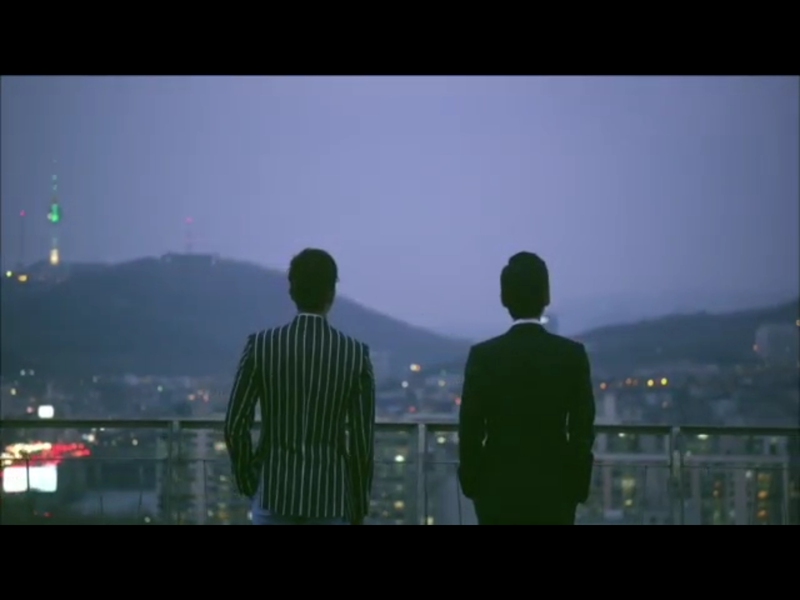 Hi! 
Welcome to my wonderful profile! 
If I added you and we haven't spoken before, it's probably  because I either think you're someone who writes really interesting reviews, of you wrote something that I liked, or because we have the same taste in dramas  (or all of that!)
A bit about me: I'm a third year at university and I study languages/translation. I'm from the land of chocolate and watches, and although I'm a bit shy I'm always happy to make new friends, so don't hesitate to send me a friend request or a PM! 
Regarding dramas/movie, I basically love everything that's dark/twisted, or where the ML gets framed, or detective dramas. I sometimes love a cute romance as well, but I prefer when it's japanese or Chinese (I don't like as much Romance Korean dramas-I prefer their dark movies :) ) I'm also into japanese slice of life movies! 
-----> How I started watching dramas: 
My childhood was full of manga, manhwa and anime.  Then I found out that some manga were adapted into live action movies or drama... And so I  started watching dramas with Bloody Monday when I was 11- and couldn't stop afterwards
I've also been watching Kdramas since ~2012-2013. I like them for the extremely  good quality of the filming and their incredible Noir movies/ drama ~
I've been into Chinese dramas since ~2016. I created this account after I saw nobody had made a review of Evil Minds! Since then, I've loved watching The Untamed, Tomb of the lost sea  and Never Say Never :)
I like Japanese movies because there always is THAT special atmosphere. I can't describe it but if you're a J-movie fan, you know what I'm talking about (=゚ω゚)ノ
I like Japanese rock (One Ok Rock, No regret life, Asian Kung fu generation) and other bands such as Galileo Galilei or Kat-tun \o/
I like Kpop as well, although since I've been less and less on social media's I'm kind of getting away from it. My fave groups (ults) are Bigbang and BAP, but I also like EXO, Ikon, Infinite and TVXQ and JYJ. 
ACTORS:
My all-time favorites J-actors are probably Sato Takeru, Yamada Takayuki and Oguri Shun :) although there are plenty more that I discover everyday and that amaze me. These are simply the ones I've known the longest and whom I still wait with impatience every new movie/Drama. My first actor-crush was of course Miura Haruma and his killing smile. When I watched all his movies/dramas/performances, I started looking for more- and since my first drama, Bloody Monday, was also starring Sato Takeru, I naturally started following his career. UPDATE: recently, I'm also liking Suda masaki a lot! And Matsuzaka Toori keeps getting really interesting roles. 
As for Korean actors, I like Ji Chang Wook quite a lot, as well as Sung joon and Kang Dong Won. Jung kyung ho is my fav though, as I was totally amazed by his performance in various dramas/ movies. (Discovered him in a Cruel city!!)
And I'm learning Japanese since a few years ago with the help of dramas, hehe (and a few books of course). Edit: I also finally officially studied it at a university when I had to do a year abroad (Erasmus) in my second year. 
My English isn't perfect, but I can also speak French (my mother tongue), German and Spanish, so feel free to talk to me in one of these languages if you speak them! 
Yeaaaah 
Statistics
84d 11h
ALL TIME
2,450 episodes, 200 shows
7d 12h 52m
ALL TIME
92 movies
List Updates
Currently watching

Sep 20, 2019

Plan to watch

Sep 20, 2019

Plan to watch

Sep 20, 2019

Plan to watch

Sep 19, 2019

Plan to watch

Sep 19, 2019

Plan to watch

Sep 19, 2019

Plan to watch

Sep 19, 2019

Plan to watch

Sep 19, 2019

Currently watching

Sep 18, 2019