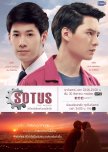 If you are a fan of My Bromance, Love Sick The Series and Love Coming, you are in for a treat, several actors from the listed shows will make an appearance in this 16 episode drama.
Arthit and Kongphob are a nice and cute couple, although this review was written based on the first four episodes, you will definity crave to watch the whole series.
Edit: After all 16 episodes, i gave the series a full 10 for personal recommendation, but a score of 9.5 for rewatch value, due to many scenes are not addressed and errors in the series.
Was this review helpful to you?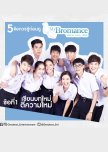 This review may contain spoilers
Based on the first 7 episodes so far:
I find that with the new storyline, it's good to see a change, and not Golf dies. However the script were written off course, which were given a 7.0
A new actor Golf (Patpasit) and an experienced actor Bank (Chaiya from LS and PT), a new chemistry is brewing for the 2, but there are too many actors in this season, too many females in particular, and from the movie, it was a Thailand traditional dance, and it ended up with a Korean song (Gee from Girls Generation), a little disappointing with 6.5
Music wise is fantastic, they used new music and mixed with the original soundtrack to give it a brand new look, score will be 9.5
Overall i give the series 7.5, but my own personal score for this will be 8.5 (due to the creativity)
Was this review helpful to you?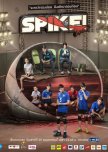 Based on the first 4 episodes, this drama is very different from other Thai dramas which i watch, the series features 4 different sports, namely Volleyball, Badminton, Skateboard and Archery. This Spike edition focuses on Volleyball, despite Singha's sudden departure from Theppanya to St Sebastian. Than (whom is Singha's replacement quickly gel with the team especially with Puen who isn't friendly towards him. Than's never give up spirit and determination made Puen realises that he need to put their feud past and focus on winning in beating St Sebastian (whom Singha is in). Music wise is very different from other dramas, is a must watch for Volleyball supporters. 10/10
Was this review helpful to you?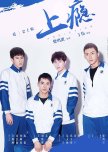 Great acting from Timmy and Johnny (Bai Luo Yin and Gu Hai), the 2 acting chemistry is there. Awarded a perfect score of 10.0 for their acting, together with Bai Luo Yin's father, and their 2 classmates, You Qi and Yang Meng.
If the story is abit slower (focusing more on it's other characters like You Qi and Yang Meng), the show will be in it's 10.0
A must watch movie, watching this series the 3rd time over the last 3 days
Was this review helpful to you?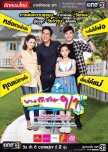 Based on the first 11 episodes: Story wise, the whole series is good, as it is a sitcom, they mixed with some comedy to make the whole series very interesting, score given by me is 7.5, the reason on the score is that the series did not address certain issues by Jatjang and Earth, making the series too draggy, i would personally hope that Jatjang will choose Earth and Ice and the parents will offer their blessings.
Acting and Cast is 9.0 as Chanon (Earth) is not a first time acting (he used to be part of the 2014 Love's Coming) and having a new handsome acting buddy Tongtong (Jatjang), a new chemistry is formed, i wish this couple all the very best and hope that they will end up together
Music is a 9.0 also, interesting soundtracks, i love the theme song too (a complete different feel from the previous edition of a slow, jazz feel)
Rewatch value is priced at 8.5, would highly recommend all to watch
Was this review helpful to you?