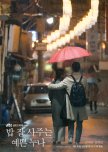 I have seen this Drama one time with Italian Subs in streaming , and I have gone over to late night just a few minute a go.
To the most Italian people this Drama didn't like It , and neither to me.
In My opinion this Drama has been overall boring the First 2 episodes.
The ones nice episodes are n. 3 to 6; Just a Little bit 11 and 12 and 16.
The best thing in this Drama : They are the songs.
I have seen this Drama only One time, and It is enough for me.
Good Luck for the people that want see this Drama very boring.
Was this review helpful to you?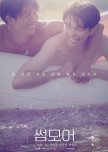 SOME MINUTES AGO I HAVE GONE OVER TO SEE THIS SHORTMOVIE BL WITH ITALIAN SUBS . IT IS VERY SWEET.
AND ALSO WITH A LITTLE BIT SUSPENCE.
I LIKED ALSO ALL & THREE THE ACTORS.
I ADVICE TO WATCH THIS SHORTMOVIE. IT IS AMONG THE MOST BEAUTIFUL THAT I HAVE SEEN UNTIL NOW. DON'T MISS IT.
Was this review helpful to you?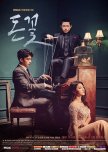 I Am Italian I'"m writing in Italian for a better understanding.
I have tried to wach this Drama some month ago in Italian with Italian subs but I dropped the Drama after 3 episode for boring.
I started to watch this Drama altough if it is not my kind of Drama that I love overall for Jang Hyuk being my favourite actor in absolute. ????
This has been my 9th Drama with Him, beyond different movies and shortmovies.
??
I am his big Italian fan girl. ??
Of this Drama I have appreciate the acting of all cast and one song. I hoped this Drama could be more interesting. I prefer Jang Hyuk overall in roles ROM-COM. ??????????
I have gone over this drama in 7 days.
Once time it's enough for me. Soon to watch Jang Hyuk in others roles ROM-COM. ??????????
But altough if I don't have appreciate this Drama, for me Jang Hyuk is however THE BEST ACTOR! ????????????
Was this review helpful to you?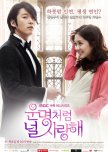 I am Italian! :-) I have seen 6 times this drama last year with italian subs in 5 months ! It has been my 2nd Drama! <3 And until now is my favourite Drama! :-) <3 I listened to playlist of songs for 4 months or more no-stop ! I love everything of this Drama! <3 I advice always this Drama to watch! <3 :-) For me this Drama is a mix of feelings: happyness, sadness, funny, laughed, love. <3 :-)
:-) DON'T MISS THIS DRAMA! :-) IT IS BETTER THAN ORIGINAL TAIWANESE VERSION OF 2008! ;-)
Was this review helpful to you?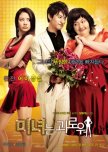 I am Italian and last night I have seen this movie for the first time with English Subtitles on streaming. :-)
I have seen different American Movies of this kind in Italian dubbed version in TV, but in my opinion this Korean Movie is the best. :-)
I have laughed too much , but I have also almost cried in some scenes and dialogues. :-)
I think see it again in the future. :-)
I ADVICE THIS MOVIES FOR PEOPLE OF ALL AGE! :-)
Was this review helpful to you?