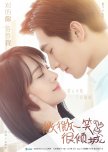 Love O2O
1 people found this review helpful
for real this drama was so good to watch but a little bit boring especially at the mid of drama. i skip when they into fantasy game life and just enjoy the story in world life. too much sweetness in this drama but it's TOO MUCH. i don't get it why this drama get high rate like seriously? both of lead have good visual but the acting look little bit awkward lol. if you read this review, i want to tell that skip to ep 10 if you don't want to get bored. ok that's all. overall this drama was so BORING
Was this review helpful to you?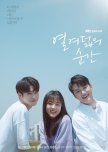 glad to say that i watch this drama when its still on going.. this drama are totally different with others school drama i ever watch so far.. the story, plot, ending are different but it's so cliche with fanfic story except of the family conflict.. both main roles and support roles are really good.. majority of the cast are new in acting industry.. the title of the drama is really matching with the storyline.. the every scene are really can be relate with our real life.. but as drama fan, I'm actually feel dissapointed with the mid of the story.. its make me so boring.. it's really stressful to see the story like a rollercoaster.. but it's really worth to watch.. don't only enjoy the drama. there are a lot of message for people especially a new adult and parents.. ask your family to watch it together.. at some reason, i will rewatch it again
Was this review helpful to you?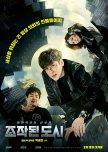 one of the amazing korean movie so far. I regret not watching this movie in the cinema. the plot and story is really amazing. the promotion poster are totally different with the story... just my opinion.. but why action part is too sudden? i don't expect it will be like that but its don't bother me to watch it... the story in the jail is really disturbing for me.. how he be treated there. ahh poor ji changwook :(... and the hackers scene is really awesome.. i love how all the hacker team doing their job to save his friend... good
Was this review helpful to you?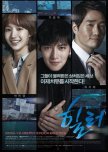 Healer
0 people found this review helpful
i don't know how to describe this drama but I'm really interesting with the storyline.. i don't really understand the story but the storyline make me to looking forward to another episode. the ending is too rushing.. i was like WHAT? so what really happen.. i need to rewatch again but i don't think so.. action drama is not my taste actually... i like how the romance is not really over like other cliche drama. the best of this drama is the old lady being a professional hacker.. the main cast, park minyoung and ji Chang wook acting are on another level.. chemistry is on point.. the old lady as hacker and literally all the cast are so good
Was this review helpful to you?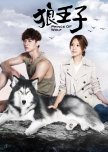 This review may contain spoilers
Just found this drama in 2019.. But it's better than never right? All I can say is I really love and enjoy watching this. Every episode never be boring and always have a new story. Not only about romance l, it's also about family and humanity towards animal.. As a animal lover, I really be sad at part
The storyline is pretty good and success to make the viewers enjoy the story.. I don't like some part and story but still enjoyable to watch
Acting? I would like to give Derek Chang 10/10... He have a good impression and made the viewers into it.. He really suit become a 'wolf'.. have a cute face with a hunk body UwU .. The female lead look so awkward and I don't really like her to potray the MiMi character. I think ZiZi would be better and others actor do the good job also.
music? I really like it!!! I love how the director put the song at the mid of episode (maybe ads time in the TV)
Re-watch value? Maybe I will rewatch just at the part before Zeming become a 'fully normal person' because it's really cute moment
Oh BTW this is my first straight Taiwan drama I ever watch.. Before this, I'm just watch BL series when it comes to Taiwan drama
Was this review helpful to you?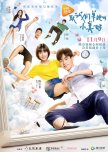 I don't remembee how i know this drama but i never regret watching this. THIS DRAMA WAS FREAKING GOOD. The storyline was good and light but i confused how suddenly they into being a couple but who cares. The acting just okay for me but the male lead seems awkward for me. i think he just doing his role maybe and he is so HANDSOME lol. i feel bad for said the female lead was 'ugly' at first but she is cute and pretty when she being adult. i also watching her in 'Meteor Garden'. The opening song is catchy but i don't know about another song. REWATCH VALUE? of course 100%. i bet you will never getting bored watching and again. the best part in this drama was jealously. the sweet in this drama was really strong. KISS SCENE? OMG i keep replay again and again lol.
overall this drama was good good good good good. this is the best youth drama in this entire world
Was this review helpful to you?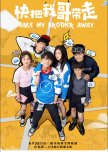 first of all this drama was freaking good to watch along with family and friends. if you want to find drama that don't have romance, watch this drama. the story line truely related with real life nowadays. i thought this drama just a funny drama like brother and sister are joking with each other only but damn I was wrong. every single episode made me cry.
the story line was great. they combine funny and sad story in one episode. i don't expect that 3 last episode gonna be like that. i never know this drama was adopted from manga (?) big clap for the writer for this great storyline. the cast also have chemistry with each other as sibling. they are more into couple rather than sibling for real. both of them also have very good looking especially the male lead and his friend. about the song i don't really hear but it's okay maybe? i swear it's not gonna be bored to watch this drama again and again.
this drama can be as lesson for parents out there that not to abandone their child after getting divorce. they really need affection from the parents. we also need to respect our parents and siblings no matter how bad they are.
i recommend that to watch this drama with family and friends. this drama was funny and sad also many pure value that can be apply to us.
OVERALL : its good drama and worth to watch.
Was this review helpful to you?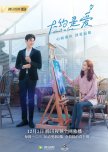 this is good drama to watch but i don't like the lead couple. both of them don't have chemistry with each other. i hate that male lead don't respect to girl but it's drama btw. the female lead seems over act and awkward but she is so pretty. the instersing in this drama is feifie xuafei couple. they have chemistry. feifie such a good sister to treat xuafei but end with romance. xuafei is really childish and cute. i love him so much. i need their own drama. overall this drama was good but i don't like about business part.. yeah i don't understand business world yet but okay.
Was this review helpful to you?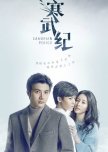 good drama to watch but not really suit to under 18 to watch this. many fight scene and a little bit sex scene. this drama was funny to watch. this is not light drama because we also need to investigate what really happen in this drama. the romance are freaking good. I'm melting watching the chemistry of lead especially the male lead. but if you don't like the fight part just skip to romance and funny part. and the best thing is the plot twist. and the ending hurmm it's good (?) :p overall this drama is pretty good but i will never watch this again because of the crime and fight scene. i don't really like that thing. I'm enjoy watching light drama. OK that's all
Was this review helpful to you?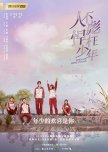 this drama was so good. I'm still can't move on with this drama. this drama not really a love story but more into friendship but i like how the director insert a little bit romance but the sweetness is really strong. every character have their own story and can be related with each other. such an light drama to watch because no fight scene even sometime one of them make mistake and others will help and support each other. not only a friendship, it's also about family and obedient with teacher. overall this drama was so freaking good and i never bored watching many times. that's all
Was this review helpful to you?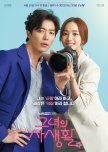 never regret watching this drama.. but sorry I'm dropped at ep 12. for those like romance might be enjoy but i don't really into their date actually.. i mean wtf, the romance is really strong and too much.. and the story is so cliche.. and one more thing, it's disgusting to see lovey-dovey in the sibling.. it's fking sibling.. even they are not blood related sibling but they used to be a brother sister since baby. anyway, i have a great laugh with this drama.. park minyoug doing great
song? yeah it's gidle so i like it..
for me, the rewatch value is meh.. it's will be boring even i can't ended this drama
Was this review helpful to you?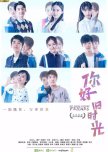 just finish watching this drama and i find the story a little bit boring but overall is okay. the friendship in this drama was really strong. i love how they being friends since kid and ended up with be a couples even they face many problem during their youth life. every cast made a good job even the kid doing well in act. both lead and some have good looking but the funny thing is young lu yifang is freaking handsome and cute. i don't really care OST drama and maybe this one is good (?) it's not gonna be boring to watch again and again because this drama just a light drama. i also recommend this should be watching by parents. so many lessons should parents apply in real life like not to force child to study crazily. overall this drama was so good even i disappointed at some reasons.
Was this review helpful to you?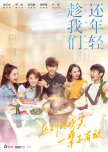 In Youth
0 people found this review helpful
I watch this drama because of Zhang Leon but don't expect will enjoy this drama
The story line is pretty good.. Not only about romance but the friendship is really strong and it's GOAL. But I don't like zinyu join their bff group and also her character. Too slow and naive girl.. Xianlu and yangyang is the best girls character and one of them should be 'shang cen gf' instead of zinyu character but it's okay.. Sometimes, too many nonsense scene in this story... Director should alerts about this for after next project.. U guys need to watch for know the story line. About the business, just enjoy.. It's really fun to learn how public relation works and the conflict about 2 company is interesting to follow
Acting? I would rate Zhang Leon 10/10.. His face impression will make girls melting hahaha... Also yangyang character.. She is the best female cast In this drama... She should be main role instead of being support .. But for honestly, i really dont like ziyu character.. Slow and too naive like wtf girl, dont be too naive towards people.. Her acting also looks not natural and not into it.. Maybe it is just director intention
Music? I dont really know.. I'm always skip the opening and closing for episodes
Rewatch value? If you don't like business drama, I'm don't recommend you to watch again. Maybe you should skip and focus on romance parts only
And overall, this drama is very good and please watch it
Was this review helpful to you?