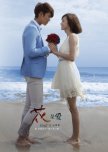 The Quickie: The feels! So many feels! Excellent drama without the stereotypes, over used plot devices, evil exes or monster in laws. My computer practically combusted from the chemistry. I shipped so hard. Any time Chris Wu's mug filled my screen I had a mini heart attack. I spent the final episode biting my nails at two in the morning and bawling my head off. I laughed, I cried, and I fell in love with this show. Show, you complete me.
Full Review:
Generally, I don't get into Taiwanese dramas as much as I do Korean dramas. The length of most well known Taiwanese dramas is too long for me. The use of multiple romances going on as at once is interesting, but also distracting. I have my favorite Taiwanese dramas but not many.
What is Love changed that. I fell so hard for this show. I watched it day and night, squeezing it in between work and sleep. I wanted the drama to never end. It is now one of my all time favorites. Funny that for the first two episodes I felt like barfing.
In the beginning I thought all the people in the show were either on happy mushrooms or so desperately lonely that they would fall for ANYTHING. The main lead was a 32 year old Wholesome Woman (Li Yi Hau) surrounded by loving family and friends, whose one goal in life is to get married (ugh). She then falls for the Big Bad Wolf (Bai Zong You), a dashing playboy, whose one goal in life is to play the game of love and win- with multiple women. Love was battlefield. For Li Yi Hau the game of love is won when she stands at the altar. For Bai Zong You, the game of love is won when he gets laid. Li Yi Hau finds out the truth of her relationship with Bai Zong You fairly quickly (Thank God) And things get much more interesting. She gets revenge for her broken heart and the hundred's of girl's before her. That should have been the end of their ill fated relationship. Of course, Bai Zong You has to have revenge for what Li Yi Hau did to him. He makes a bet that she will fall in love with him first and when she does she has to admit that she is a loser in love.
The premise of this drama sounds horribly cliche. It's been done a hundred times before. For me, this drama is the best bad boy gets the good girl story I have ever seen. The strength of this show is in it's execution. The acting was phenomenal. The balance between breezy romance, heartbreak, growth, family, and love appeared effortlessly. The writers answered sincerely, without plot devices and evil second leads, what love is. In this case, love not only changed the "bad boy" but also the "good girl". You can see a progressive growth in all the characters of this drama. Chris Wu (who plays Bai Zong You) is a FANTASTIC actor. I have to watch all the dramas he is in because of the raw emotion that sizzles on the screen.
The moment I knew I would love this drama for life was during the finale. Most dramas tapper off towards the end, wrapping things up in a pretty bow with a cute happily ever after. This show did not. It was grounded in realism. There is a happy ending, but it was so much sweeter because of the final conflict.
Show, I love you.
Was this review helpful to you?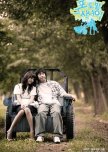 The Quickie: There are dramas that make you want to eat ramen or drink beer. This drama made me crave grapes and watermelon. It's the warm and fuzzy type. No complicated storyline. No craziness. Some would say boring but I liked the characters enough to go all the way. If I were to describe this drama in one word it would be this: cozy.
Everyone and their dog knows who the actress Yoon Eun Hye is. Usually, I love her. She has a vulnerability and depth that most actresses have trouble showing on screen. In this drama she plays a (spoiled) city girl Lee Ji Hyun whom I did NOT like. Lee Ji Hyun ends up loosing everything in one day. Once a clothing designer, now an unwilling farm worker. Her last few days in Seoul are the beginning of her turbulent relationship with Jang Taek Gi (played by lesser known actor Oh Man Suk). Because of her accusations Jang Taek Gi lands in jail for the night. The two reunite on the vineyard Lee Ji Hyun has to spend the year working. Guess who her teacher is?
The two characters are typical. Lee Ji Hyun is the city girl who doesn't know the first thing about working the land or the rewards of a simpler life. She just wants some coffee and sleep. Beneath all that laziness is a compassionate person. Or so we are told.
Jang Taek Gi is the hardworking, quietly affectionate rural man with a surprising layer underneath all the dirt. He creeps into your heart slowly. Their love is a slow burn. Something that builds slowly and steadily throughout the grape harvest. Too bad she's dating the second male lead (Kim Gyung Min played by Kim Gyung Min).
The story is Lee Ji Hyun's. We watch as she struggles to make her family happy, keep her dreams alive, and find love. Is love with the doctor and a secure future or with the infuriating but sweet friend working the vineyard with her? I liked that before they were lovers, they were friends. Awkward friends, but friends nonetheless.
This drama was free of drama, instead trucking along like life does. The acting is excellent. The supporting cast just as important as the main characters. The village's dynamic is like a family. They did a wonderful job of making life at the vineyard come alive on the screen. It's a character driven performance that is best viewed when you feel like falling in love slowly with lots of laughs along the way.
Was this review helpful to you?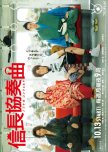 This review may contain spoilers
Here's the thing. I NEVER rate a drama so highly. EVER. However, this drama wins a perfect ten because even my husband (who does watch anime but never my dramas stating that my taste is very different from his) watched it with me. AND he finished it.
I don't typically watch Japanese dramas. I find the acting leaves much to be desired. Particularly when its an anime turned drama in Japan. In most cases a Japanese drama continues to use the same tropes that the anime has used and makes the mannerisms of the actors seem very unnatural. This was not the case with Nobunaga Concerto. I fell in love with all the actors who give an otherwise heavy and dark story line some much needed light and laughter. In the warring states period what you don't say has more weight than what you do and these actors were able to convey their feelings without words beautifully.
This is a historic drama. I had to stop and wiki a few things as I was watching because being from America I have no idea the significance of most of the historic names used in the drama. What made this drama so intriguing is how they intersected the history without making it dull or boring. The pacing of the story is spot on. They don't linger on unnecessary filler scenes or ramp up the drama (ok that's a lie- they did once but I can't talk about it because its a huge spoiler. Let's just say when you come across it you'll know what I'm talking about)
A large part of this drama's success has to do with the camera work and cinematic quality. While you are watching it you don't even realize its a historic drama because of the filters and music used. Most of the time I don't notice the music in dramas. I'm sure it helps create mood but mostly its just white noise to me. However, not this time. The music in the intro and throughout the drama reminded both my husband and I of the Yoshida brothers. He's a huge fan. And it's totally the music that got him interested in the drama in the first place.
One thing I will warn you about. The ending is a MASSIVE cliff hanger. I'm not sure if this was done on purpose because of the movie or if they intended to make a second season (Please make a second season. I beg you. Please drama gods!) but it ends at very historic moment and I was left with my mouth hanging open in shock. How could they do this to me?!
If anyone is on the fence about this drama. Take a look at its stats. That should tell you enough about how good it is. Stop reading this review and watch it.
Was this review helpful to you?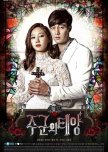 Being a relatively new drama addict (I've been watching dramas for almost a year now and have slowly been creeping up on the "that girl is crazy" list at work.) I don't think it is fair for me to post a review but I'm writing one anyway.
Master's Sun is a Hong Sisters drama and as everyone is well aware watching their dramas is like taking crack. Their dramas tend to have a lot of inside jokes, random fantasy scenes, and are bent on making you laugh more than cry. Cool, I'm down with that.
Also, this drama is bursting with amazing actors. The main couple played by So Ji Sub & Gong Hyo Jin we've seen before in another Hong Sisters drama Greatest Love (fantastic drama btw). I've recently gotten to the point in my obsession that I can recognize actors/actresses I've seen in other well known dramas. I was amazed at how many faces I recognized.
That being said Master's Sun really solidified my adoration of So Ji Sub & Gong Hyo Jin working together. At first So Ji Sub felt like he was replaying his original role in Greatest Love (calculating, annoying, full of himself, Son of a B-) and Gong Hyo Jin felt a lot like her role in Pasta but instead of saying "Cheif!" all the time it was "CEO!" As Master's Sun started rolling I saw the actors shedding those previous roles and falling into the roles of Tae Yang & Joon Goon. Their chemistry on screen was off the charts and I liked how they eventually made their two different worlds coincide.
The ghost stories were not my thing. I don't do horror. And I'm such a wimp that even the harmless ghosts in Master's Sun still scared me. I liked how the "ghost of the week" wasn't just filler and was sometimes tied to the main plot.
The thing about this drama that makes it a Hong Sisters best (in my eyes at least) is the way the conflict unfolds. It isn't some outside force keeping the couple apart (like scary mothers or jilted girlfriends) or even the own couples stupidity (But I want to save you from myself!) And for that this drama will be re watched again.
Overall a cute Rom-com and we can all breathe a collective sigh of relief that it wasn't another Big.
Was this review helpful to you?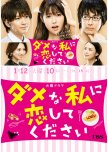 Arghhhhhhh! What is up with dramas and terrible kisses. Looking back watching Please Love the Useless Me at the same time as Happy Marriage?! was a terrible decision. I know what the main male lead Dean is truly capable of.
Anyway, this was a cute drama. Pure fluff and just what I was looking for after crying my eyes out from some of the more serious options available. I did enjoy the storyline however predictable it was because- let's be honest with each other for a second- if you want to watch this drama its likely for its sappy, syrupy goodness. There are a lot of romantic entanglements in this drama but nothing too serious and you get used to it after a while.
The main female lead was a bit of a push over. The main male lead a bit emotionally cut off. Some reviewers said that they didn't really feel the chemistry between the two leads. While I agree that it appears the two have nothing but friendship between them in the beginning, I did catch a few of their sparks. This isn't a fireworks type of love. The fire builds slowly and just when you think you'll finally get the big pay off (I.E. kiss) you find yourself disappointed. There are kisses but nothing to write home about. This is Please Love The Useless Me's major drawback. However, I'm a sucker for a couple that squabbles cutely with each other so I don't really mind the lack of fireworks.
Overall the story is about our main female lead's debilitating "nice girl" personality and general "uselessness" that gets her into all kinds of trouble. She grows as a person because of emotionally distant Ayumu who can't help but look out for her- for a price. He offers her room and board, free food, and a place to stay. However, she must work for him and call him "master". She in turn lands her dream job, begins an awesome relationship, and stops making stupid mistakes because of Ayumu's backhanded compliments and kindness (often disguised in the forms of errands just to torture her etc). She finds herself in debt to him but also slowly (slooooooowly) falling in love with him. It's a cute story and the acting is ok. I wouldn't mind having Dean cook homemade meals from scratch for me every day. A girl can dream....
Was this review helpful to you?