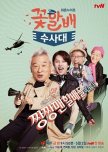 Just finished watching those Flower Grandpas, truly enjoyable.
First, the story: I gave it a ten, because this is definitely one new plot in Korean Drama Land... Just reading the initial description of this show made it immediately into my plan to watch..... Young Handsome Guys turning into Wrinkly Old Grandpas trying to solve the mystery to return Young Handsome Guys again. So we have mystery, police getting some bad guys, a little notch of romance, a huge bucket of bromance (my fav), and so many ROFLing. The ending was just heartwarming. I wouldn't mind a couple more episodes :D
Second, the acting: Seriously, old, REALLLY OLD, men acting 30's, you don't see that everyday, do you?!!
the acting was spot on, for our F4... You really gotta watch to know.. That's all I gotta say.
Finally, I am gonna wrap up by music, which was synced beautifully, and not to forget the little noises popping every once and a while (make you laugh even more)
So.... WATCH THIS DRAMA PLEASE, it's just 12 episodes... not much time wasted
Was this review helpful to you?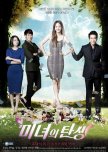 At Long Last, I dragged myself to finish this drama... I decided to write a review because there are like so many points to consider if you have not watched this drama.. Though I am not sure if it's gonna make you want to watch or not.
First up: story... I am evaluating here based on 2 main criteria, first as a romantic comedy and second as a revenge story.
* Romantic comedy wise, the main couple are cute together, typical story line, though I think in that context, 16 episodes are quite enough ( if you're new to kdramaland, you might enjoy having extra episodes/ But if you've been there for quite some time, you'll definitely think it's too draggy)
* Revenge plot, usually this kind of things are what truly attach you to a drama, sit on the edge of your seat, and stuff, the revenge is done nicely (yet I think nice here is not good enough) I started seeing lots of plot holes in the revenge scheme along the episodes, which kinda ruined it for me, also the extra added episodes made the revenge plot look a bit ... well overly exposed I suppose
Every thing looked average, nothing really to hook you up to it, average music, averagely simple characters
As for the Acting: Male actors all-in-all are doing a good job, Ladies are not good enough in my opinion.
Whatever happens, I don't think I'll ever think about rewatching
Was this review helpful to you?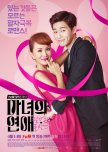 2 main things that got me hooked with this drama, it was really hard waiting for the following episodes to come out.
First, the amazingly over-flowing chemistry between Ban Ji Hyun and Yoon Dong Ha, it gets you stuck to your screen, Just Perfect.
Second, the wonderfully hilarious Bromance, Wow, Yong Su Chul, you can burst into laughter just as he shows up on screen.
Third, the sidekicks stories, was quite entertaining, I mean it's not just the main leads, but there are others in the drama as well.
Finally, The MUSIC, this was my first time knowing Spica, and their music is wonderful, You Don't Love Me from the first episode just a perfect fit for the situation.
I know you won't regret watching this drama, I haven't seen the Taiwanese version, but if you did, I think you can enjoy this one.... WATCH THIS, YOU'RE GONNA HAVE FUN
Was this review helpful to you?