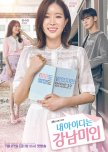 This review may contain spoilers
I must say I was so pleasantly surprised of how this turned out. It really was a wholesome drama with themes of natural beauty, cosmetic surgery, loving yourself and loving others, and most of all mental health. The only obvious thing in the whole drama was that the female lead got her boyfriend (which I'm not upset about). The whole drama had amazing character development from the whole cast, especially Soo Ah and Mi Rae. I must say my most favorite character in the whole drama was the president of the class. She was humble, down to earth, listened to others, and made sure everyone was okay. She was basically the only character that was the least self involved, and I simply love her for that. She's my role model.
As for the college life, and life in general. I felt it was still to kdrama like (not reality) but at some moments I really got that connection to a situation of "wow I go through that alot in college as well"
I am someone that also appreciates well placed silence and music background, which is why I gave the music an ok score. For me it's either the music choice and placement is superb really adding depth to a situation or it's just there to dissuade awkward silence (Twilight saga anyone?) Anyway I really didn't feel like the OST added alot to the emotions in the drama.
I loved the acting, like I said before the character development was amazing in this story. Everyone went through some sort of change, even the male leads father. Except I found it too cheesy and obvious that he would confess to the divorced wife and she would reject him. I wish there would've been a little more character development from the little sister as well. She was alot in the middle of the drama going through problems, but then we see her super shortly in the end for like five seconds.
I would probably not watch the whole drama again, but just my favorite segments, basically whenever the male lead is totally and obviously in love with the female lead.
Was this review helpful to you?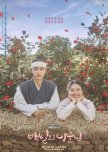 I never write any reviews but this time I must, simply because of the fact that this is the first kdrama in a long time that has me on the edge of my seat. The story line is kind of generic with themes such as revenge, family hate, and love overcoming that hate, but there are some very fresh events that keep this drama entertaining. For example we already had a plot twist in the second episode, one that I can guarantee none of you will see either.
As for the acting, dang DO makes a fine crown prince, and his hate and rebellion makes his character so much more interesting. I honestly think his fathers acting pales in comparison just because the crown prince has such a strong character. As for the female lead I'm very neutral, shes not bad nor good, she doesn't really stand out to me that much so I want to see how her character develops.
As for the cinematography, it's top. Good quality and beautiful scenic shots, I gave the music an ok score just because I was so interested in what was going on I didn't even pay attention to the OST, so I don't even remember what was played.
Either way I am definitely going to continue watching this, I can't wait till next week!
Was this review helpful to you?