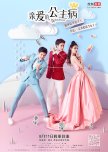 I simply liked this drama! If you are looking for a cute rom-com, don't hesitate to watch it!
I have to admit that at first I watched it because of Mike D. Angelo who plays the part of Jiang Nian Yu but to my surprise I really enjoyed this drama and all the cast.
This is not the drama of the century and there is nothing new in dramaland but the story of the OTP was really cute. I enjoyed every little moment they had!
To my surprise, I really liked the heroine. She is rich, haughty but honest and has a wild imagination. She's a fan of BL mangas and it was really funny to follow her mind. It was refreshing to see the "poor and the innocent girl" as the villain second lead.
The OST "Because of You" by By2 will stay in your head!
At the end, there was a lot of flashbacks but I am very happy to not have missed this drama!
I highly recommend it!
Was this review helpful to you?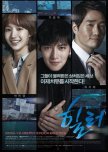 Healer
25 people found this review helpful
A MUST SEE!
Maybe not the best drama (or maybe not) but the perfect one for me...It's contains all the things I like : action, suspense, romance and comedy.
There wasn't any dull moment when I watched the show. I loved it from the beginning to the end and was never disappointed and even pleasantly surprised by the development of the story.
Thank you so much to the writer, Song Ji Na, who made some of my fantasies comes true and for the perfect cast.
I was already fond of Ji Chang Wook but the character of "Healer" made me fall over heels for this actor (like when Lee Jun Ki owned me after his performance in the drama "Hero" - where Ji Chang Wook played a supporting role!). I didn't know Yoo Ji Tae but now, I have to check his movies! And the hacker Ahjumma was so great.
I liked the chemistry between all the characters! Of course, the OTP was awesome but it wasn't the only relationship that made me enjoys this drama. I liked the relationship between Jeong Hoo and Moon Ho and all the other interactions (Healer-Ahjumma, Moon Ho-Moon Shik). All the characters from the leading to the supporting ones were well written.
What was the most pleasant thing for me is that there is always a moment in the dramas (even if the beginning is great) when the writer "invent" some sort of problems between the OTP which leads to some misunderstanding between the characters but there were none in this one and it was really REFRESHING!
Dont hesitate, just watch and enjoy this drama as much as I did!
Was this review helpful to you?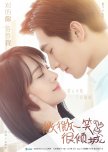 Love O2O
11 people found this review helpful
Let me be clear...I purely watched this drama because of the lead actor, Yang Yang.
I saw that a lot of people liked this drama so I don't want to discourage anyone but for me it was a boring drama and the acting was so-so. The best parts for me were the interactions between Xiao Nai Friends and his girlfriend...
The hero, Xiao Nai saw a girl playing an online game in a cyber cafe and he fell in love with Wei Wei. He meet her through the game, they meet in real life and began dating. The end.
I was cringing my teeth because of Xiao Nai catchphrases...It was so "classic". Personnally, despite the fact that he is handsome, smart, athletic, I won't want to go out with someone like him. Life will be too boring.
This is only my opinion, feel free to watch and check it yourself!
Was this review helpful to you?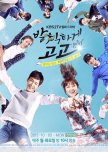 I really enjoyed this drama! It was my monday-tuesday-wednedsay vitamine of the week because I couldn't help watching the raw episodes and the subbed one!
I really liked the cast! Truthfully I didn't know Lee Won Geun and wasn't excited to watch him as the lead but...THIS SMILE! He captured my heart with just a smile and I was just happy seeing him on the screen!
The story was great and the love story, too cute for words...
I enjoyed every episode and already rewatched my favorite scenes a lot of time, and there are at least two scenes in each episode.
Don't hesitate to watch this drama!
Was this review helpful to you?