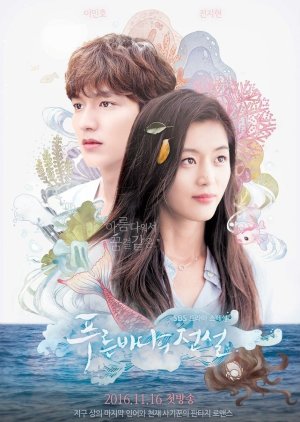 Time has finally come for me to review this Hit of a K-drama that has been a sizzling force across Asia,starring the great stars Lee Min-ho and Gianna,"Legend of the Blue Sea" is a paranormal romantic drama where Gianna plays a mermaid and Lee Min-ho a charming con-artist. They are reincarnated soulmates that has to overcome obstacles from their past lives and fight against a tragic fate to finally have their happy ending they have so much earned for.

This drama reminded me of another Gianna starrer,which is "You Who came from the Stars" with 20% of the same cast,having paranormal obstacles (while "Blue Sea" takes up mermaids with super powers,"Stars" take up aliens with super powers) and having reincarnation in it. Hundreds of kisses and hugs from me to this gorgeous and epic love-story of Joon Jae and Shin Chung,that i will never forget!
Was this review helpful to you?