If you're still experiencing technical difficulties, please report it
here
.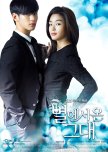 This is my favourite drama of all time!
The cast is wonderful and the acting really well done. The music always gets back at me and I have to cry everytime I listen to "My Destiny".
The ending is...bitter sweet ;)
Was this review helpful to you?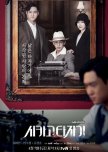 Chicago Typewriter is indeed a heart warming/wrecking story.
I really enjoyed it but I felt like the story was dragged a little too much in my opinion. Of course the whole plot and story with its twist was awesome but I think that they often put too many unneeded fillers.
The music is what made this drama especially wonderful, it added a lot to the emotions. The cast was also perfect. Go Kyung Pyo was a wise choice for this character.
I would give this drama a try and then decide wheter to watch it or not. If you are a big fan of romance then I have to disappoint you a little bit. There's no denying that this is a story about love but it's not this kind of happy-dabby dramas.
Overall, I give this 7/10 points.
Was this review helpful to you?