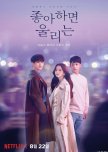 This review may contain spoilers
Love Triangles...
I waited for this drama for so long and i started a countdown from the moment the trailers came out. This is one of the best dramas i've seen so far! I finished it two days after it had been released as i kept on binge watching it. I was so addicted.I really like the actress, Kim So Hyun, and i had watched two of her previous works(School 2015 and Radio Romance)They all kind of have similar theme which is Love Triangles it was a bit obvious in who she was going to pick in the two dramas. However, for Love Alarm it is hard to tell on who she is going for. Both Sunho and Hye Yong likes Kim Jojo and rung her alarm... Tbh, i was rooting for my dude Sun Ho (even though he went for his best friend's crush), he was the one who made the first move on her and actually dated Jojo. They had cute romantic moments especially when they would smile at each other and say that they liked each other. On the other hand, there is Hye Young who is the nicest sweet guy who understands and protects the people he loves but,he watches Jojo from afar and denys his feelings for her. He eventually confesses near the end where Sun Ho has a girlfriend. But then again it is hard to choose between the two guys as they are unique in different ways. I was a bit confused after the accident because there was multiple flashbacks and i had to figure it out myself in what Jojo had done and why she activated the shield... I was wondering if the developer in the last episode is actually Duk Gu as he jumped out of his window near the end... Waiting for the next season as it ended on the cliffhanger... I wonder who she would pick...
Was this review helpful to you?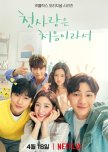 This review may contain spoilers
WHY LEAVE ME LIKE THAT? SEASON 2?
I just finished watching this drama. I think it was quite good. I really don't know whether i ship Do Hyun and Han Song Yi or Han Song Yi and Yoon Tae Oh together... It's a hard one because both boys care for Song Yi in different ways.
I think it's really funny in some bits. It's a shame that there was not a lot of screen time for Oh Ga Rin and Choi Hoon relationship ... hopefully they will be shown in season 2.
The cast has lovely smiles xD
It's hilarious when everytime there was a scene with Ryu Se Hyun, I would shout out and point 'YOU LITTLE CHEATER UNGRATEFUL GOLD DIGGING BRAT' I hated her from the beginning.
I recommend it! I hope that season 2 can come up soon because it kinda ended in a cliffhanger (where Yoon Tae Oh saw Do Hyun and Han Song Yi kiss ) I thought that 8 episode wasn't enough please make more!!
Was this review helpful to you?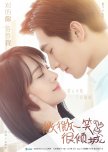 Love O2O
0 people found this review helpful
This review may contain spoilers
I loved watching this drama! In the beginning i was not interested in watching it as the game concept was quite confusing for me... After lots of recommendations from my friends i decided to watch the second episode and from then on i began to watch episode after episode day and night.
My favourite scenes are:
1. Basketball game, Meeting at the bridge, Ride on the bike and Date -Epi 10&11 - Where his glance at her and introduces her to his friends as his girlfriend
2. Xiao Nai sits next to Bei Wei Wei in class -Epi 5- Also the video contest
3. LITERALLY EVERY EPISODE!! Nai cares for Wei Wei so much 'As long as she's willing to be with me,none of that matters to me.' Epi 22
I think the story line is ok however, they should add more dilemmas so it could be more interesting. To make it even better make more episodes :)
I think they should also make more scenes about Hao Mei x K.O. and Cao Guang x ErXi
The songs in the drama: Just One Smile Is Very Alluring and 主題曲一笑傾城 are amazing songs! I listen to them everyday and still not bored
I am in love with the lead characters Yang Yang,he is so handsome and his acting is complementing his looks and on the other hand Zheng Shuang is so beautiful. They work really well with each other as they have great chemistry. I hope that Yang Yang and Zheng Shuang can be together in real life <3
Overall, It is wonderful to watch and well recommended
Was this review helpful to you?