The website is currently undergoing maintenance. Sorry for the inconvenience.
Hello!!!♡ You can call me Shay! I've been into KPOP for a while and I was avoiding getting addicted to KDRAMAS 

(hoping to watch more japanese/taiwanese/chinese/etc dramas and movies soon too), but now here I am. 

I DIDN'T SIGN UP FOR ALL THIS PAIN ;; Feel free to cry painfully with me.
"You must think the world is full of women dying to ride on your white horse but Cinderella stories aren't popular anymore.

The real world it is filled with moronic women who work hard and succeed on their own."♡

- Choi Ae Ra ♡ Fight For My Way
How I rate:
10: Excellent! Feels PERFECT. Obviously no drama is perfect but a 10 means it left an impact on me; I had feels for days even after finishing the drama. I thoroughly loved watching the episodes, characters, and storyline.
9 - 9.5: Usually I love watching and then the ending or some small part ruins it for me but I loved the majority of it too much! Or a very good drama/movie that I enjoyed a lot and can't really find flaws but is missing that spark.
8 - 8.5: I genuinely enjoyed watching but maybe something about it didn't strike me as anything too amazing or there were large parts that I found boring/uninteresting. An average movie/drama. Usually there are specific things I loved about it that kept me from giving it lower.
7 - 7.5: Usually for something I had higher expectations for but turned out to make me cringe or dislike large parts of the movie/show. Decent enough to watch until the end (or skip through a lot/read recaps)
Below 7: I haven't given many shows below 7 and that's because if I don't like a show, it's pretty unbearable for me to continue watching it to rate it. The ones I have completed may be because I liked a certain actor/actress or I had hope that the show would become better and it didn't. Sometimes the show keeps my interest--the impatient bad kind--all the way to the end and then I realize the show sucked.
---
CURRENTLY WATCHING: 
Go Back Couple:

So adorable and hilarious AND emotional at the same time I was hooked from episode 1!

Witch's Court:

I'm so excited for this I already know I'll love it plus Yoon Hyun Min!! my bb!!
ON-HOLD:
n/a
I love movies especially the thriller genre so let me know if you have a good recommendation for me I'm always up 

for asian movie thrillers!! 
CURRENT OBSESSIONS:
♡♡♡♡♡♡
my lil bub!!!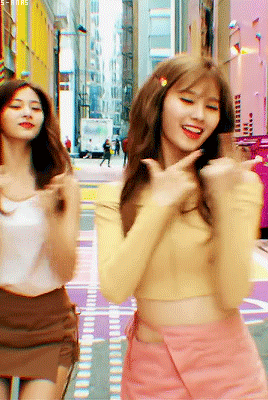 Some FAV OTPs I still cry over all the time: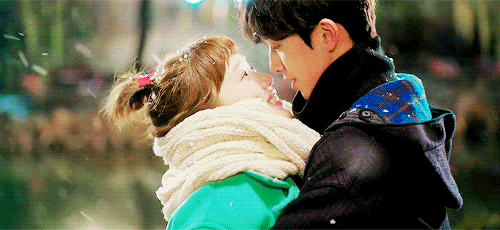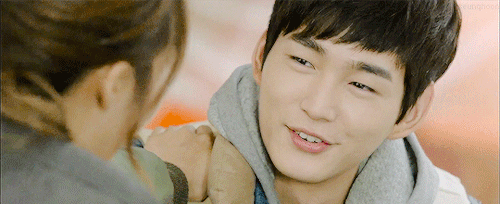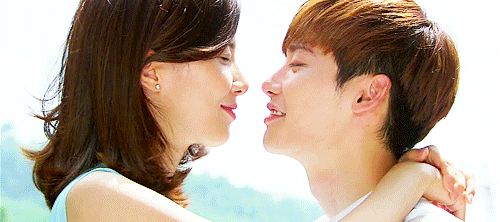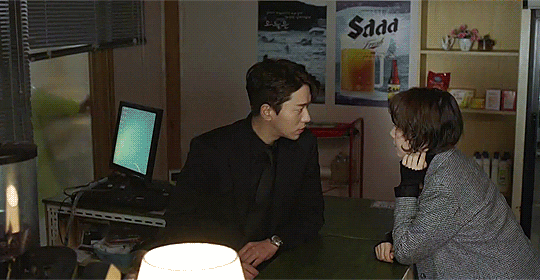 ---
FAVORITE FEMALE LEADS:
Chae Young Shin                                                                      Kim Bok Joo
Kang Yeon Do                                                                       Choi Ae Ra
Cheon Song Yi                                                                        Tae Gong Shil
Jo Soo Ji                                                                                      Jang Hye Sung
Shin Jae Yi
---
FAVORITE MALE LEADS: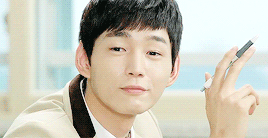 Jung Joon Hyung                                                                        Kim Yeol
Je Su Ho                                                                                     Seo Jung Hoo
Park Soo Ha
  Check out my list BELOW and feel free to talk to me!
---
SONG:
Statistics
30d 0h 31m
ALL TIME
719 episodes, 71 shows
2d 16h 24m
ALL TIME
34 movies
List Updates
Currently watching

1

/16

Nov 5, 2017

Currently watching

8

/12

Nov 5, 2017

Plan to watch

Jul 23, 2017