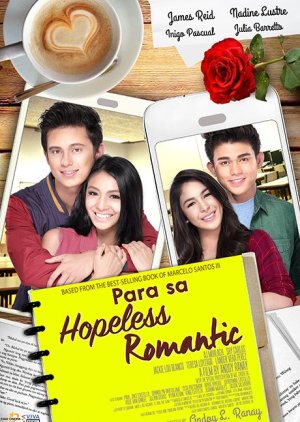 This review may contain spoilers
The story line is 9

The story has a pretty good storyline but it was kinda eh and predictable. The first part of the movie was kinda but the middle was not that good for me. Though the ending was really good. I think it's one of the movies I know that gave me a really good ending that I was satisfied with. Not only that but it's a very relatable story line for people who like someone but that person doesn't like them back yet

The acting/cast is 7.5

The cast is a great cast and James and Nadine always have great chemistry with each other. Though since this is one of their first movies I would say they did better than I expected.

The music is 5.5

It was non-existent and I really didn't remember it that much so it doesn't get a high rating for me.

The rewatch value is 7
I would watch it again because it is pretty relatable for hopeless romantics such as myself.

Overall is 7.5 and it's that because of how relatable it is for hopeless romantics.
Was this review helpful to you?