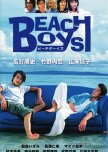 How should we live our lives? I think this drama is about it.
All I can say is that dramas from 90s were the best! Beach Boys is a masterpiece of bromance.
I will miss Hiromi and Kaito.
The actors were great. They made me laugh and cry until the end. Everyone has something interesting and touchful.
I would like to watch it over and over and over.
Was this review helpful to you?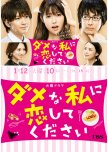 The greatest thing about Dame na watashi no koishite kudasai was all of the characters!
In the beginning, I thought that just Shibata and Shunin were going to have importance to history. But all of them was important!
Akira, Haruko and Mogami-kun were very insteresting characters, with a lot of personality. Mogami-kun also was really cute and I felt in love with him.
In the other hand, Shunin and Shibata had a lot of chemistry.
The soundtrack was amazing!!
I would to like to watch this drama again!
Was this review helpful to you?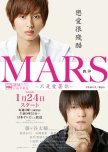 From the beginning, I was liking this drama a lot. The soundtrack is really interesting and I was curious about Kirishima. But, I fell like the plot changes a lot around 5 episode and drama lost the way.
9 and 10 episodes was totally disappointing. I'm not feeling like the story was over.
The actors was just ok. Not great.
In the end, I think that could be better. But in the reality, is not.
Was this review helpful to you?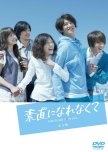 It was a great story about love, friendship and death. The drama teach us about how life is fast and we should do things that make us really proud.
I just had one problem: the Peach's story. They just forgot about that in the ending. So, feel like incomplete. But she was not the really main character, after all, so it's ok.
If you want smile and get emotional, it's your drama.
Was this review helpful to you?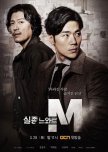 I would have liked more.
i think that story had potential to be amazing, but... I don't know. Some episodes are just boring. In the other hand, some others are really great. The biggest problem is the 2 first episodes, cuz they're amazing! So, you expect this kind of level in all the episodes and, unfortunatelly, it's not happen.
Would be better if they keep just keep the case of 1 and 2 episodes.
It's not worse at all. It's ok if you like crime dramas. But korean and japanese TV made better crime dramas before.
Was this review helpful to you?