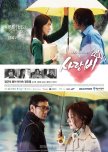 I rly liked this drama. Even though the story stands out & the actors were the best. I am just not sure if this can compare 2 other drama's that I have watched this season. I have 2 say that it fulfilled all my requirements 4 a good drama. Good story, amazing actors, but something was missing. I am not sure what, but something.........
I swear if Jang Geun Seok gets ne hotter the world will be n trouble ov being set on fire. His smile z just killer & when he z being arrogant....OMG his facial expression z just....IDK I don't think there r words 2 describe the feelings invoked by that man!
OK, now that I got all that out ov my system.
I think that may be what was wrong. Jang Geun Seok z just 2 good ov an actor. Not that the rest ov the cast wasn't good; I just don't think that some ov the acting was @ the same lvl his z & some ov it was kinda cheesy. Like the parts w/ Mi Ho didn't rly measure up. She either wasn't evil enough or determined enough 2 be a real prob 4 Ha Na & Seo Jun, & Hye Jung's character was just annoying. It's not like she rly did anything except make herself look bad.
All-n-all I loved this drama. When I have the urge 2 watch a heartwarming, love-filled drama I will come back 2 this b/c the ppl n love never stop loving each other. 2 me that z what love z. Overcoming those problems 2gether instead ov trying 2 solve things on ur own. Good job n making me feel comfort n strong love that z possible, instead ov a fantasy.
Was this review helpful to you?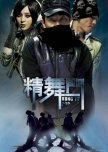 Awesome dancing, but that was about it. I did not really care for the rest of the movie, b/c it was very similar to others I have seen. I just like the dancing. The rest of the movie was nothing special.
Was this review helpful to you?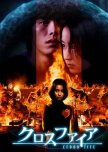 This movie is totally not like Fire Starter. I really enjoyed it. Each character was developed nicely. I think this would be an awesome book to read b/c I'm sure that there is more detail to the story. I loved the female detective. She was funny in a dry sense of humor kind of way. Those that love psychic phenomenon (yeah I used a big word...LOL!) will love this movie.
Was this review helpful to you?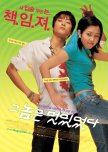 I loved the story but I thought that the movie was a little choppy. It was like watching a drama being picked apart and pieced together. The acting was ok, I really did not find any fault in it but the emotion could have been expressed better. Music I really don't pay attention to unless it is really cheesy or just doesn't feel right in its placement. I prolly won't watch this again, but I did enjoy it.
Was this review helpful to you?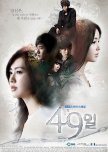 49 Days
1 people found this review helpful
Ok! So I gave this all 10's and that is b/c it was an amazing story. Even though we all love a sweet ending where everything works out; I appreciate the fact that this did not end that way exactly. The last two episodes were so touching and things happened that were so unexpected. I will watch this one over and over b/c I love the concept of "what happens after death?" It also shows that no1 escapes death. Every1 should watch this for the profound lessons that are learned about life and love.
Was this review helpful to you?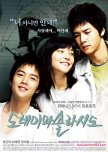 Ok, so I watched this and thought it was like a drama cut up and pasted to make a movie. Which was disappointing to me. But, having said that I really loved the story and the acting was great. I wish the movie flowed a little better or that is was just made into a drama. I will watch it again b/c I loved the actors and the music was amazing. The guilt trip that is placed on the lead actress is hard for me to deal w/ b/c I am not the type of person that puts up w/ crap like that. I understand staying w/ some1 b/c u love them not b/c u feel guilty. I also understand depression and how it affects others so this story has an interesting twist for me in that area. I sometimes wounder about the differences in culture when I watch these movies or dramas. This one shows a huge difference in how we think. I love to see the view point of others. It opens up a whole new world for me. I hope others enjoy this movie as much as I did.
Was this review helpful to you?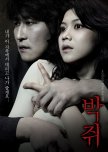 Thirst
4 people found this review helpful
OK this is the 2nd Korean movie that I watched 2day w/ sex in it. I am like ???! So despite that I am like totally disappointed in this movie. It had such great potential but then fizzled. I thought certain parts were like totally right on, but then he gave the crazy chick his blood & everything went a little crazy from there. I was kinda sad when the old blind priest wanted 2 drink his blood 2 fix his eyes. Priests r supposed 2 be above all that right? OK so this movie wasn't all that I thought it would be, but it is showing a vampire w/ a conscience. This makes u question what is right & wrong when faced w/ this situation. But the ending is cool! Death by sunlight.
Was this review helpful to you?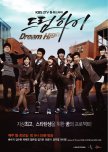 I watched this as it was aired and I thought it was ok. I probably won't watch it again b/c it did not leave that much of an impression on me except for how hot those guys r. I will watch for more dramas with Suzy, Taecyeon, Kim Soo Hyun, Wooyoung, & IU. I liked them as individuals, but I really didn't care for all the cheese (by cheese I mean blatantly inauthentic human connections) that was connected to the story. I'm not going to say that others shouldn't watch this b/c I did like it but it is not one that will pop up in my mind when I talk to others. I really did like the music though.
Was this review helpful to you?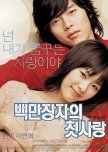 Loved this movie. No1 can watch this movie and not be touched. Some movies have all the right elements in place that make them unforgettable and this is one. Watch this you will love it too.
Was this review helpful to you?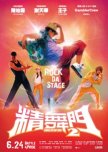 All these dancing movies r the same. There really is no difference b/t this 1 & ne other 1 u watch. I liked the music though. The end was kinda dorky, but the dancing was good. U can enjoy it for the dance content but the story is very blah! I liked the dancing and that was about it. The rest I could do w/o.
Was this review helpful to you?