If you're still experiencing technical difficulties, please report it
here
.
Hajimashite~
My name is Farah desu and i'm live in Japan Village. Actually not in Japan but in my fantasy. *wink* 
Why i am here ?

Did i do wrong ?

I think i at the right place ?

 I already introduce about myself right ? not myself actually. hahaha
I'm anime and drama addict. Music, Culture , Food and so on. I still a student but like all about Japan since Form 2 when my age in 14 years old. * I already old to like all this stuff * *so shameful* 
But i'm not shame because i more admit imagination than reality. Reality is suck. It make me wanna to kill myself. People around me have a mask. They cover their face with the mask so they didn't see the real face of them. 
Naaaa..... I already boring to say about them.
From i talking about them, better i talk about what i'm interest.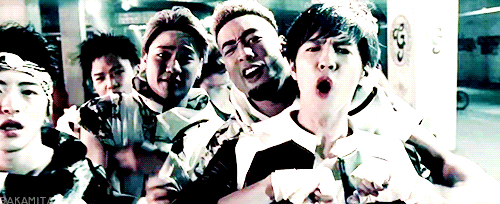 Please don't look at Ryota, Alan and Sano or i will be Yuno Gasai. How can the Japanese Entertainment have a cute boy like them while in my place,i didn't see any cutest around me and industry. People nowadays more cute and i trying to be cute. *wink* 
I'm girl who like about Exile Tribe , Hey! Say! Jump! , Kis My Ft2 , Yamashita Tomohisa , Tomohisa Sako (i am right ?) , AKB48, Nogizaka46,Sexy Zone, Choutokkyuu, Fujita Maiko, and so many i wanna to list but i'm totally forgot. I'm soorrryyyy....
Let's me introduce you all about what i like...Hehehehehehehe.....Chuuuu~
Tomomi-san kawaii ne.... I already like her since i watched Kamen Rider W. She act such as Queen. Waaaaaaa.... She totally cute to me. Her lip make me think i'm lucky to have lip like her. Huhuuuuu~ 
Ne~ Can we meet someday ? I want to see you badly~ 
If our age were no different , i want to marry him. Hahaha... In fact his age is same like my brother. I hate it.
In fact too, you're my first love. Hatsukoi. His eyes, nose and lip make me melt like an ice in the north pole. Wait !... I'm not an ice. I'm bullet who can shoot any boys in this world. Chissssaaaaa~
Demo, watashi wa matteru yo!~ Daisuki ne ~
Statistics
19d 12h 29m
ALL TIME
776 episodes, 50 shows
4d 22h 39m
ALL TIME
82 movies
List Updates