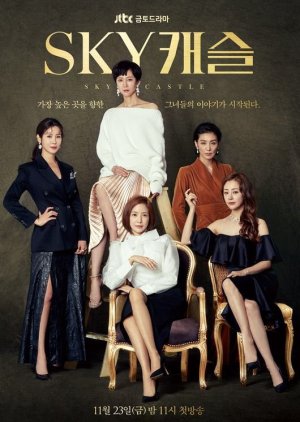 A MUST WATCH !! Every Female character rocks the show.
Just AMAZING!! Phenomenal!!
Story is JUST PERFECT!! It delivered everything to you - Comedy, Mystery, Drama, Thriller, School, Slice of Life.
The script is intense and engaging throughout with many twist and turns. Every second, every expression counts, you can't even look away for a single second coz you may miss minute and subtle details in the story.
It portrays the reality of a very sensitive subject of pressures of Education and its toll on the survival of both students and their parents living in the high society. This amazing series takes you on a roller-coaster ride of emotions. One moment you are sad, at others you laugh out loud. One moment you are angry while other moments make you smile with satisfaction. Most importantly, you get to feel all these in EVERY single episode.
The main feeling you get The MOST is the angst you feel while relating to situations of many characters.
You get to know why the person is behaving a certain way and the reason is no nonsense. All characters are multi-dimensional and the actors who performed it are Just FANTABULOUS! Never felt a drama can be this good after My Mister.
I won't go into details about characters coz it will be difficult to describe them in a single word and there are too many characters where I can't decide who did better. But every single female character has STRONG presence in the story. But that doesn't make male leads weaker. They are perfectly blended into the story.

Music is GREAT! Loved almost all the OSTs.
Another plus of this drama is the Cinematography and body language of every single character.

Rewatch is a MUST! I rewatched many scenes even many eps. again because every bit is WORTH it!!




Was this review helpful to you?