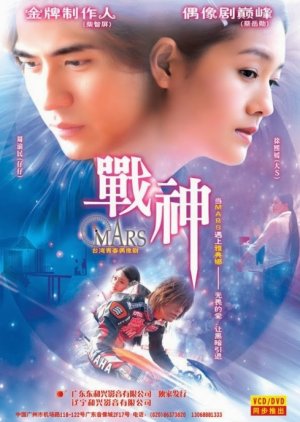 Sometimes I wonder why do great shows have such underrated ratings?

Story: This is the drama i keep coming back to. Having watched it around 4 years back, I can still connect with the story and its emotions every damn time. This is not your typical melodrama or a tragic love story. It is much more dark and deep for every character's perspective. Very rarely do i get to see a drama where every story angle is fully nourished bu the author. I also happened to read the manga few months back and realized they have kept the core feeling alive with this adaptations. Be a little patient as it is an old drama but watch it and you won't regret to your life.

Acting/Cast: What a bang on casting it would have been at that time when the makers roled in Vic Zou and Barbie Hsu! Fresh out of Meteore Garden fandon, they both nailed it in as Ahn Qi Lu and Chen Ling. Viz was marvelous in his character but it was Barbie that stole the show for me. Every time she is haunted by her past and her suffering as a victim is portrayed with a top notch acting. I also happened to love every other character and actor of this drama. Even Tong Dao nailed it in his performance.

Music: I am a kind of a person who doesn't really remember much about the music but OST's of this drama was great. It has such a happy yet melancholic feel to it.

Re-watch: I am writing this review right after watching the whole drama for the third time in 4 years. I just felt that everybody should know about this gem.

Overall: WATCH IT. Don't miss the chance to experience this beautiful love story. You won't regret it. I can guarantee on that :)
Was this review helpful to you?