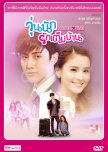 I can honestly say that this re-make is far superior to the 2004 K version. This was my first Thai drama (lakorn) and I absolutely loved it.
Chemistry adds a lot to any script and in this Full House, the chemistry is off the charts.
Superb acting and new locals for shooting added to this lakorn's (drama) appeal and interest. Once again I marathoned it and I can highly recommend watching it.
Was this review helpful to you?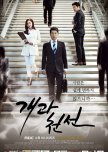 Initially this "drama" started out with a punch. It was gripping with a very worthy storyline.
Somehow, things got foggy and loosely written and it lost the appeal. It should have been longer than 16 episodes. The ending was certainly hurried and in my opinion incomplete. It's a shame because the cast was certainly capable of more. I feel that the writers and/ or perhaps the network let us down because of prior scheduling commitments. In future, perhaps room for more episodes should be provided in network scheduling, or more experienced writers to conclude storyline in an effective manner.
I would recommend watching it only because it is somewhat unpredictable with a very talented cast. Re-watch value is high as it would finally have all subs available, thus providing viewers with a better comprehension.
Was this review helpful to you?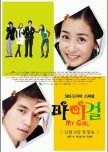 My Girl
4 people found this review helpful
Initially, I had watched "My Girl" a year ago in my "new to Kdrama frenzy" and I had even forgotten the title and storyline, but I recently re-watched it and here are my findings.
I am really surprised at the low ratings in MDL for this "rom-com". It strikes me as being as worthy as a Secret Garden or BOF. Granted the first 2-3 episodes are rather lame and cheesey, as it outlines the future storyline, but picks up by episode 4 and from then on, it certainly keeps the viewer's interest. I especially loved the OST, "Never Say Goodbye" (taken from Symphony #40, Mozart /Mario & Nesty).
The storyline is good and with a strong cast, the drama unfolds, gripping the viewer right to the very end. As was said, in other reviews, it does get a bit laggy in final few episodes, but doesn't render it unwatchable. The final episode delivers 100% as well as episodes previous. And the excellent choice of music and the Awesome OST made me love it more. I can see why, when it originally aired, it pulled in such high weekly ratings from television viewers.
Honestly, I can recommend this "drama" and in my books it has earned the right of being a classic, along with SG & BOF. (with a worthy 2nd lead) I have changed my initial rating of a 7 to a 9.5, as I can now appreciate all that goes into making a drama a classic with a high re-watch value.
Was this review helpful to you?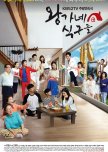 What a superb family drama! It will make you weep, cheer and then roar with laughter. You will at times really wonder if there are families or folks similar to what we saw in this drama. I marathoned this one and for me it was certainly worthwhile. I highly recommend it !
Entertaining and thought provoking. I would have given a 10 for re-watch value but 50 episodes is alot to re-watch. In my opinion the pieces all fell where they should at the end.
Kudos to the cast & crew for making this one so memorable.
Was this review helpful to you?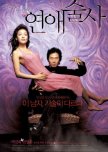 I absolutely loved this movie. It was Funny! At times lighthearted, and at times somewhat serious. Very well acted with a strong cast of today's stars (yesterday/ 2005). Good soundtrack and did I say funny ? I was looking for something light to watch between today's on going dramas and stumbled upon it and in spite of the low ratings, I watched it and loved it!
I Highly recommend it ! No kiddies please.
Was this review helpful to you?