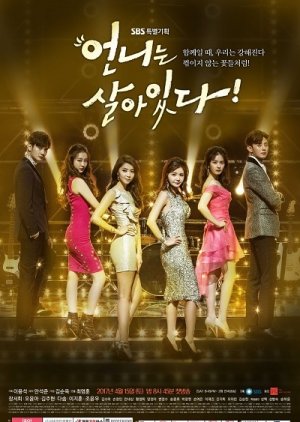 First - why I watched a year later. After suffering through 120 plus episodes of dismal writing and poor acting in daily dramas I decided to start watching dramas with over 50 and under 100 episodes that are at least 45 minutes to an hour long. This would fill in the void of the poorly written daily dramas that have permeated Kdrama land over the past 2 or 3 years. I love to marathon dramas since I am retired so this one kept me glued to my chair for about a week.

The story. The story was extremely entertaining and imaginative. It had that Jang Bo Ri feeling and the viewer will enjoy the evolution and retribution of more than one evil and demented minded character throughout. There are serious flaws in the storyline - the usual class conscience mothers, the low IQ police, the failure to do what naturally would come to mind if you have common sense, but all of these flaws keep the story moving forward at a pace that does not cause boredom, although you begin to fast forward through some of the scenes that seem superfluous. An attempt at light comedy in many situations made the drama more entertaining, but sometimes I found the humor unnecessary or burdensome to the situation it was applied. This drama focused more on romance for the older generation and let the younger generation barely involved in meaningful relationship development. . Just wish the writers would have tried to focus on more meaningful encounters between the younger actors.

Acting -- Veteran actors that truly did an amazing job in all of the scenes they were cast. They truly carried this drama to the very end. The newbies did well because they had to rise to the level of the veterans. No one did a lackluster or flat role portrayal. Probably awards were given out at the end because of their performances.

Music- the soundtracks did not distract and were appropriate to the mood of the scene.

Rewatch - no-- 68 hours is a long time. If they had compressed this drama into 32 hours it might be but unless there is absolutely no Kdramas or Chinese dramas to watch in my lifetime - no way.


Was this review helpful to you?