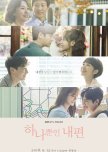 My Only One is the classic family drama with a lot of secrets, cliché and makjang moments, let's face it, the plot is defenitely not the most original one between family drama and the writer used a lot the same 2-3 things to create the same dynamics throughout the entire drama. There are also two super annoying characters who didn't learn anything till the end, but which family drama doesn't have those characters?
In spite of everything I enjoyed this show more than other famous one. For once in a while we got a family drama that actually focus on the "family" dyinamic and not on the romance. In other drama we got the romance and the family story are tons of sub-plot, in this case the romance is the subplot that helps the development of the main topic, a really good story about a father/daughter relationship. Beside the main protagonist, even most of the characters were involve in a parent-child situation, and every actions, even the bad ones, were made to protect their respective family relationship.
There are of course more than one love-story, some better than other, but every couples face family problems where the relationship between parent and child is the main problematic. The cast did a wonderful job, the bond between characters was strong and you can feel the pain they are sharing. Choi Soo Jong is a really good actor and even Uee did a good job in portraying a role not so well written, her character switch too much between cinderella and strong woman making her inconsistent. The overall tone is a bit too much melodramatic but considering the topic it would be strange to have too much comedy, but don't be scared there are tons of hair grabbing that will makes you laugh.
The plot is not draggy, beside the last part which was extended (unnecessary imho) by 6 episodes.
Each secret is reveald and resolved within 2-3 episodes, this allow you to be always suprise without getting annoyed.
The soundtrack is totally forgottable, honestly I don't remember even one song. I give 6 to rewatch value cause I usually don't rewatch drama but I had to vote.
Overall I suggest this to any family drama fans who is used to makjang and is not bother by the fact that the romance is not the main topic.
Was this review helpful to you?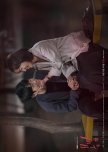 One Frustrating Night
One spring night tells the story of a woman who had the courage to throw away her comfortable long term love-relationship, to follow her heart that suddenly started beating fast for another man, a single parent. While our hearts flutter watching them falling in love, the two of them have to overcome all the prejudice about their new relationship, dealing with friends, parents and a pressing korean society, that think she's making a mistake because a single parent is seen as a flaw. Something that left me with a huge frustrating headache.
I loved the cast, the acting, the romance, I also appreciated a few scenes that were really touching and the chimestry between main leads was awesome. But when it came to the plot itself, there are several slow and boring episodes where the couple is constantly hindered by obtuse fathers and ex-boyfriend stalkers, all this hatred then ends up in a soap bubble, suddenly after 15 episodes of torment, the antagonists accept the new couple and the drama ends. In my opinion they over do it so much that the whole "drama" about the age gap in "something in the rain" in comparison was a sweet candy to digest.
Considering my strong occidental personality, my way of thinking totally clashed with a plot that describes the south korean society as worse than the middle Ages. Therefore I considered most of the plot totally unrealistic, I know things in SK works differently but I also know that we are on 2019, I refuse to belive that they are still so mentally closed.
In conclusion I really enjoy the first part of the drama but forced myself to complete it. The soundtrack was really captivating and used in the right moments, perhaps too much. Overall it's a good melodrama but if you couldn't stand the prejudice in "something in the rain", be prepared for much more frustration in this one.
Was this review helpful to you?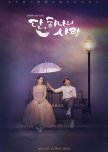 The plot is not perfect and it has up and down moments but overall, despite a few clichés, it's innovative and well written. From a light mystery romance it turned into something deeper and melancholy, but without giving up a few moments of comedy. I loved the whole idea about angels who fall in love but the mystery part about the villains was a bit too draggy maybe less "drama" and 12 episodes were enough to close the story.
The great performance of the cast brought on the screen all this deep emotions, portraying perfectly their roles and the story. I never been a fan of Shin Hye Sun but her performance was brilliant, also "L" for being a newbie did a really good job, specially considering that his rival on screen was Lee Dong Gun. The rest of the cast was also great considering the overall quality of the screenplay they had to perform.
I also never been a fan of ballet but I loved it in this drama, the theme of ballet has expressed perfectly the main theme, love can be beautiful and powerful but also hard to accomplish and sad.
The ending also fit perfectly with the message of the drama, truly love someone means being able to sacrifice ourself to those we love, but the sacrifice will be repaid. I am not a believer but I think it is an adequate ending also in religious terms, since the drama is about angels and deity's plan after all.
I can't say this is a perferct drama but it deserved to be watch, if you can overcome a few draggy moments it can gives you a beautiful love-story and tons of emotions. Besides the soundtrack is wonderful!
Was this review helpful to you?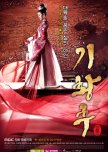 Considering the excellent reviews I expected an epic plot, perhaps with peculiar characters, but still faithful to the events of the historical period in which it is set. Unfortunately the plot is extremely fictional, the main theme is revenge and the story revolves around this lady Ki and two men who are infatuated with her, basically it's more a makjang than an historical drama.
This revenge is perpetrated using an endless amount of subterfuges, traps, deceptions and secret exploiting the palace policy. Also this whole conspiracies fits perfectly in a way that is all too convincing, sometimes ridiculous, and repeats itself in a continuous loop that led me to exhaustion. The plot is therefore extremely repetitive and many times my intellect has been insulted by the author. Don't get me wrong, I love revenge and I don't dislike makjangs, so the problem here is not my personal tastes but the way this drama was written and performed. The more the plot progressed, the more I realized that it was failing in the three elements that I consider fundamental to the success of a drama: plot, characterization of characters and love story.
As I said before the political scheming is endless and it steals all the screentime, each character is used as a pawn and moved at convenience. There is no space to tell their personal story much less for character development, and this also affects the main leads. Each character stays in the same way it was at the beginning, for this reason not only I had an hard time to ship for any of them but I could easily predict their next move, taking away all the drama suspense.
Wang Yoo is often sent to deal with futile tasks, created ad hoc to keep him away from the main plot but at the same time all his actions always end up creating a favorable situation for his beloved lady ki.
Ta Hwan was the biggest disappointed, heir to the throne of Yuan is actually a puppet that is manipulated by everyone, including his beloved lady ki, too childish and afraid to react, he spends his time drinking, fainting or in bed sick, his character has no evolution whatsoever.
Empress Ki is the only true protagonist, her character is perhaps the only one to have some development, transforming from a tomboy to a conspirator. But the writer's obstinacy to portray her as the absolute "good girl"prevented me to appreciating her. She is always good, super intelligent and very good in any field and discipline, she is the heroine of the story while all the others are all bad people. Sorry but not sorry, this kind of role is not what I associate with revenge.
If all this is not enough for you, the love story is almost non-existent, the distance between this three characters, physics in the case of Wang Yoo and Platonic in the case of Ta Hwan prevented me from feeling strong emotions for this supposed love triangle and on the whole I didn't like nor support any of the two couples.
Overall Empress Ki was unable to take advantage of the excellent cards it had in his hands, a stellar cast wasted to make way for an infinite political plot that steals screentime from various interesting characters, a historical period exploited to a minimum to make room for so much fiction . And finally a revenge that leaves a bitter taste in the mouth as it is fought with ridiculous subterfuges.
Was this review helpful to you?