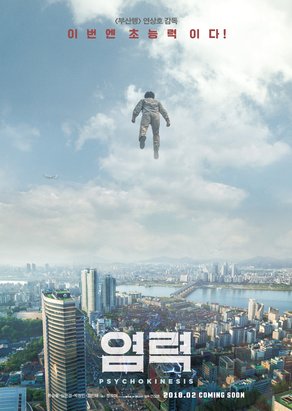 Director Yeon Sang-ho has proved his mettle once again. In 2016, he introduced the zombie apocalypse action thriller genre to South Korea with the excellent TRAIN TO BUSAN, and in 2018, he has introduced the superhero genre to his country in a very stylish, superb and delightful manner.

Positives:

- Ryu Seung-ryong is aptly cast for the lead role and he is very impressive as the psychokinetic superhero who's very relatable and like any other human being. Shim Eun-kyung's performance is excellent and remarkable. Jung Yu-mi also impresses big time in a limited yet well-written character.

- The visual effects are top notch and realistic. The VFX team has not made us "feel" the VFX, and that's a major plus for a film depending a lot on visual effects.

- The action sequences are the best for any superhero film. Creativity is visible in every frame of the action blocks, particularly the final one, which is bound to be greeted with claps and whistles.

- The music is heartwarming and fits very well into the narrative. It enhances the impact from time to time.

- The emotional sequences are impactful and have been handled very well.

- The cinematography and other technical aspects are also excellent, and the production values are very impressive.

- The editing is excellent at 101 minutes as there's nothing boring or unimpressive throughout the whole movie. Director should be praised for blending action, comedy and emotions very well, in a proper proportion in the movie.

- The humor is very effective.

- The ending is very good.

Negatives:

- Nil.

Repeat value: ABSOLUTELY!

PSYCHOKINESIS is South Korea's first attempt at the superhero genre and it needs to be both encouraged as well as appreciated, especially when it's so well made and masterfully crafted.
Was this review helpful to you?