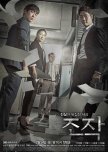 Falsify
7 people found this review helpful
okay so i just finished this drama, I cant say that it was perfect but the cast certainly were, and the ending left a mark in me ( Usually in the last episode of every drama ends up being rated low as it didn't meet my expectations but not this one, this one hit me deep and made perfect sense to me).
the story in the beginning may seem normal to you and similar to political dramas, but its not really the cast were smart in their movements and the tricks and schemes from all sides were good which makes it very interesting to watch, it didnt drag quite the opposite the number of episodes were pretty good and keeps you attached.
The acting for me was flawless, perfect choice of cast, I mean its Nam Gong Min and he is certainly a top rated actor, nevertheless the rest of the cast was just about right.
The script lines, hidden messages, and quotes hanging on the walls were really good. I would recommend this show to anyone without a second thought.
Was this review helpful to you?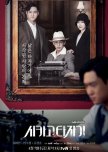 "Let's meet again, someday"
Chicago Typewriter is one of the best dramas I came across and I didn't regret a second of it.
Starting from the unique plot of the show, I mean who wouldn't love new ideas delivered in the perfect way? a drama about books, writers, country defenders and strong friendship bond? and Not to speak of that bromance, its just GOLD!!
The cast choice is just amazing and I don't only speak about the chemistry between the leads but every single cast that participated made this drama quite complete.
Aside from the plot and the actors, the cinematography, direction, sequence of events, and that OST all gather up to deliver a great show to the audience grabbing their attention along the way making this drama in my opinion a memorable one.
I would recommend this drama to anyone without a second thought that's how much i loved it and it left an impression on me.
Was this review helpful to you?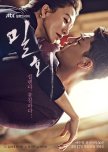 So this is my first time writing a review and rating a drama while I am still in the second episode of it because I am the type of person who judges a drama by its ending but I just couldn't stop myself from doing so, I am just scared that by the end of the show I would think less of it, or maybe not enjoy the ending that it would not make sense to me, so i took the risk of rating it ahead of that.
I have watched several Korean shows enough to know a good drama from a bad one, and this my friends maybe the most unique drama due to the actors performance.
I have been transported and emotionally indulged in the second episode that it felt like i was the one playing the piano and taking all the music in rather than just watching it, that outstanding performance the delivery of the emotions is just WOW!!
Yoo ah in is the perfect choice and I cant imagine an actor in his place because this role was written for him and only him!
I will continue watching this and maybe update the review as well as the rating by the end of the show, so far I am forcing myself not to watch it all at ones but to take it 1 or 2 episodes at a time so that I would enjoy every bits and pieces of it and absorb the brilliance of each episode.
UPDATE:
I finished this drama in awe in how perfect everything fell into place, i liked the ending very much and i liked how true love can change a person to be better, and that is all what matters being better. And the fact that money and power dont matter but a peace of mind and a place or someone to call home.
and God that music? its breath taking, how it magnifies the emotions of each scene and makes it memorable is all i can say!! Lee Nam Yun did a wonderful job in composing it (Four hands) is my fav of it.
I highly recommend this drama.
Was this review helpful to you?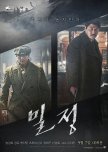 "Even when we fail, we move forward"
The age of shadows is one great movie that i am glad i got to see. The cast choice was just amazing they all did a great job delivering their role, uhm tae did a really good job in here i cant wait to see his coming work.
the direction was really good it keeps you attached, Dont let the length of the movie put you off cause its really good. One of the finest performances by gong yoo he never fails to impress me
Was this review helpful to you?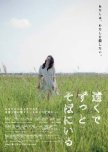 This review may contain spoilers
hmm where to begin ? I liked this movie quite alot, it was slow paced and I liked that about it I believe it fits perfectly.
 I highly recommend this movie to everyone.
some Spoilers might be ahead
the story revolves around a girl who loses 10 years of her memory, and tries to find herself and the memories that she lost along the way.
The people that she meet some of them true to her and some try to hide things from her, to some she was a not very likable person a person they ones liked but changed along the way.
I love how was she given a second chance by her memory loss and to redeem her past relations, that sometimes its a blessing, it made her find her way and find the people that can support her and make her look forward rather than towards the past , I believe this movie focused on the upside of memory loss and how it helped her move on from the point that she was stuck in.
Was this review helpful to you?