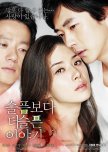 This review may contain spoilers
'If you could freeze time and you weren't dying, what would you do?'
This was a very subtle, yet, in my opinion, a most important central piece for this movie.
The story of the movie isn't innovative in any way, it has a predictable central plot, but it brings some unique surprises while it reaches its ending.
I wouldn't have loved it so much if the story didn't twist so interestingly towards the last half an hour. I would have just thought that the movie was nice, but yet another typical, self-sacrificing love from one of the leads towards the other's happiness. And if it were so, then Sweet November would have been the more plausible story for me... but it turned out that the story was beyond that and it made me give this movie a special place in my heart.
Now, what really made this movie such a big hit for me were the actors... I mean, oh my God, the acting was among the best I've experienced, I was absolutely sucked in and I absolutely lived their pain, love and happiness alongside the two. Seldom do I fall in love with both male and female leads in a movie, so allow me to be excited :).
Time to go deeper into the movie!
I have to say that I really enjoyed how the story had, along the line of the plot, scattered interesting visual images that would fixate into my mind and give new meaning to the movie:
The numbers that would suddenly appear before his eyes every time he would waver as to giving up his love, to further enforce that time was running out for him were very interesting, especially when his career goes on the line for him excessively playing Cat Girl's song and his boss threatening his job, the shirt with 88 written on it suddenly popped before his eyes in order to assure him he was doing the right thing.
Also, when she returns from her date a little drunk and she sneaks in his bed, he feels really comfortable, but he gets up an leaves her after he sees 20x on the little pin-board next to his bed, reminding him of his days left.
Another nice image was that of him letting time pass again in the photo studio, when he decides to start on of the clocks, that is the moment when he knows time cannot stop and his love won't find fulfillment.
The cactus he chose as a gift for her is quite unique in its symbolism also: that species of gymnocalicium is a hybrid cactus, the colored top has no chlorophyll, so it needs to be put on top of another cactus, a green one, in order to get food and survive. That is, for me, the nature of their relationship, a symbioses, where one cannot survive without the other, neither can it let any ham come to the other, as the pain would be felt by them both.
Shall I answer the question from the beginning of my review? It's not a spoiler per say, but it will reveal, if you think hard about it, the ending of the movie, so I'd advise you to stop reading, if you don't want to get a glimpse of how the story id finished.
*** When time freezes, they could reveal the storm of feelings that boils in their hearts... Only when time freezes and everyone around them stops, will they be free to love one another, just like to birds flying towards the sky ***
Hope you enjoyed my review, have a great time watching the movie !
P.S.: Did anyone else got creeped out by the doctor after you saw in the ending he was a bit of a stalker?
Was this review helpful to you?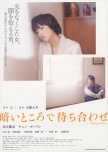 This movie was a nice surprise for me.
The story is plain and simple, but it manages to keep you on your toes due the the interesting technique used by the director through which the story is present through puzzle-like parts to the viewer.
I wouldn't call this one a romance movie, more than that I really found intriguing how the 2 leads evolved on a personal level:
She was stigmatized by her blindness, thus she would prefer to isolate herself from the outside world, which was unknown and scary and she would only interact with her close friend; she was also emotionally scared by her mother leaving her an her father when she was very small, so the feeling of abandonment made her to not want a relationship that could possibly make her relive such torment.
He was the loner that felt out of place, no matter where he was, just wanting to find somewhere he would belong; rather than compassion,however, he would be treated harshly and coldly by those around him, which made him even more reluctant to human interaction; on top of that, he was half Chinese, half Japanese, which meant he wasn't looked fondly upon by neither compatriots, which worsened his acute feelings of loneliness and alienation.
The both of them, however, not only start to understand each other, but they start to depend on one another, they find themselves comfortable and finally 'at home' in one another's company.
It is a wonderful movie of finding ones self, of self awareness, of overcoming your fears and emotional scars and finally feeling fulfilled.
Was this review helpful to you?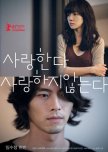 I'll start off by saying that this movie is not for the average viewer. It's an artsy movie with no palpable plot, seemingly dead action-wise and with no apparent thread of thought.
However, if you acknowledge the above, then you are in for a very interesting experimental movie, directed in a wonderful postmodern manner.
There is nothing happening in the movie, as I said, but actually everything is unraveling in a furiously silent manner. What is important to look for are the many symbols and small gestures that compose the hidden story behind the film: the sudden changes that shot small glimpses of the house bathed in light,on a clear sunny day that overlap with the dark, gloomy, rainy house; the open doors from the bright house, that suggest openness, hope and harmony, yet human activity is completely absent, as opposed with the progressive closure of each door in the inhabited house, on a rain stricken day; the opposed motifs of the dog sculpture she received from her husband early in their relationship, which symbolized stability, loyalty, and the cat that crawled into their house, which suggested a free spirit, unattachment, and reinforced by the fact that the cat was very scared and in the process it hurt him, although he was doing his best to tend to it and the strong scene where she seemed to become a part of the darkness while looking out the window and, while she blended into the dark, the cat suddenly appeared, to only disappear again after the woman came out of the shadow, that suggested that the cat was really an avatar for the woman... oh, I could go on, as the movie is really packed with symbols, but then again, I'll let those that chose to watch it to discover things for themselves.
The acting was great, their expressions were very rich and suggestive, the gestures, the pauses were stellar and gave of the right vibe for this movie. He portrayed the perfect image of an emotionally handicapped individual that was unable to express his true feelings, and she was also great at illustrating the character of a strong woman that also needed someone to comfort and show emotion, but that fell into frustration with the man she still loved and had to seek refuge in another relationship.
All in all, I recommend this movie if you are in the right state of mind to fully enjoy a more complex film that is sure to spike your interest and curiosity.
Was this review helpful to you?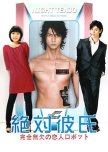 I never expected I'd like this drama so much, I mean love with a robot seemed weird, but as soon as I watched the first 2 episodes, I really understood the angle this drama explored and I fell in love with it!
I was glued to my pc and watched the bloody thing in a day and a half , it was that captivating for me lol.
What I enjoyed was the great acting, I found most roles were distributed quite well, especially the leads. The multitude of funny moments were stellar, as well as the ' awww, so cute!' moments, because it is more than a robot discovering its human feelings, it's about a human discovering it's humanity and true self with the help of a robot, and that made it such a captivating story.
The ending was perfect, although I wept like a baby, even more than I did after watching 49 days, I think, I was just sucked into the story really well, and although it was a sad ending, it was well suited and perfect.
A word of advice : DO NOT WATCH THE SPECIAL !!!!!!!! It was a huge disappointment to me, it ruins the whole story and it has a very weak script.
Was this review helpful to you?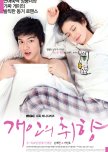 I started watching this drama due to great ratings and great reviews, but I soon came to regret my decision. I couldn't come to terms with wasting my time with the first 5 episodes, so I decided it might become better along the way, but boy was I wrong!
It was painful to watch the main actress, she made a mess of her role, and I must say Jin Ho was really shallow with his portraying of this particular character, and I must say I have enjoyed his talent and adaptability with his other roles as well. Moreover, I found the script messy, quite lacking and very artificial.
The funny moments were seldom, but the were indeed nice to watch, but honestly, feeling a pain in my stomach because I had just watched a 40 something minute long drama for only 10 enjoyable minutes was not my cup of tea.
I guess personal taste does play a major role in watching this drama. 3/10 from me, and that's putting it mild.
Was this review helpful to you?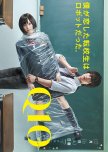 Q10
9 people found this review helpful
I really got a warm and fuzzy feeling during the time I watched this drama, more-so when I watched the great ending it had.
I was expecting a funny, very relaxed and not so profound story, like I had experienced in Zettai Kareshi, a drama I really loved and thoroughly enjoyed, but instead I found a great story that offered an interesting view into how a person with no desire for the future can discover the lost feelings and emotions that person lacked for so long. The story makes you think about what makes a person love and how can one find a purpose in living, by letting by gones be by gones and recreating oneself in order to achieve happiness.
The cast did a great, great job, even the supporting cast was awesome, but the leads really were very good.
I recommend this drama to anyone that is looking for a great story that not only entertains you, but that also makes you think and analyze yourself along the way. :)
Was this review helpful to you?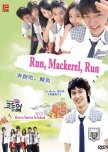 I found the drama really cute, the slapstick moments were great, I'll also have to say that the acting was surprisingly good, considering for most of the lead cast, this was a debut drama, and all in all I'd say it was quite a nice watch.
What was less than perfect? The story is overly simplistic and I feel that it seems unfinished, or at least unpolished. There are moments when you could just imagine how the story should really develop, but you see a very superficial and a stitch-work dialogue that just fills in redundantly in exchange.
It also feels a bit dragged on at times, but still an enjoyable drama overall.
All in all, I'd say give it a go, you'll certainly enjoy the comedy, though don't expect to get a performance of a lifetime from the actors.
This series is really best described by 3 words: funny, short& sweet.
Was this review helpful to you?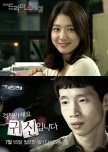 I was expecting much, much more from this.
I had hoped to see different faces of Shin Hye's acting, but it was exactly the same as You're Beautiful and Heartstrings.
Don't get me wrong, I find her refreshingly positive, but she seems really static. What she acts, she acts believable and I enjoyed her in the two dramas mentioned, but I had hoped she can do more than just fit into a single role archetype.
I found Tae Gyu unable to provide an image of inner struggle in his character. He seemed very inexpressive, he barely had any facial alteration and his gestures and body language were next to none. I couldn't feel any love from him towards the female lead, nor did I find him able to express the destroyed, heartbroken and utterly consumed by remorse individual he should have been in the ending of the movie. He was simply not fitting his role.
I can't say the script was anything that would make me watch the movie with high interest, as the plot seemed really reeling and enticing, but it failed to offer any depth. No character progression, no compelling development of the story-line, no cliffhanger moments, not even 'oh, so cute' moments (although Shin Hye did her best, but since she was alone in that, meh).
It is a nice movie if you're bored and don't expect much from a movie, I honestly wasn't and yearned for either heart-breaking, funny, romantic, or a powerful rendition of human struggle with ones self. I was hoping for something as powerful as what 'Hello Ghost' signified for me (if you haven't seen it yet, watch it a.s.a.p., it is a gorgeous movie, you'll cry, laugh and get your heart broken, all in the same movie).
I can honestly say that, for me, the re-watch value is close to null.
Was this review helpful to you?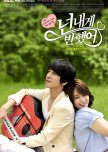 I was looking for something relaxing, funny and just silly comedy after watching the emotionally draining '49 days', and I have to say I hit jackpot with this particular drama.
The female lead was extremely enjoyable, she played her role to the letter: a ditzy, emotionally immature, obedient teen that tries to make amends with both her family and her own choices in life, both professionally (through the music she chooses to play), and romantically ( by choosing a boy that her grandfather disapproves of).
The male lead appeared dull and emotionless, but that was due to the nature of his role, also: a young man that had been scared emotionally by the absence of his father, striving to make a name for himself by distancing from his mother's successful career.
Really enjoyable were also the supporting couple, the teachers of the two, which offered an interesting idea of how immature love has kept blossoming through the passing of time and how the silly reasons for breaking up had been resolved by the passing of time.
The supporting cast in the whole was excellent, loved the drummer boy and his ballerina, they acted really well and gave the show a much needed quirky romance.
The music was great, really enjoyed the Gayageum, which I discovered through the show ( I had only listened to the Chinese 'version' of the instrument), and the combination of pop-rock and string instruments was nice and innovative.
All in all, I found this drama very enjoyable, relaxing and not at all sluggish in evolution, and I think it is perfect for those looking for a silly, uncomplicated, music-bathed romance.
I could really compare this drama with the equally entertaining, if not more-so, Playful Kiss, which I absolutely recommend.
Was this review helpful to you?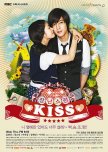 I really enjoyed this drama, it was funny, with a lot of silliness and foolish behavior, the story wasn't credible, the series did not portray some romantic real life happenings, but I guess that is why I enjoyed it so much!
If you are looking for something relaxing and you're aren't concerned with how a show usually tries to make the story a tad bit credible, than this drama will be to your fancy!
The whole script is fairy-tale like, an impenetrable handsome, smart and charming prince and the ugly duckling, silly, baka, but honest and with true innocent love for the prince.
If one were to over-think this drama, sure the female character would be considered clingy, a simpleton with no self esteem and will or pride, but the show is not a slice-of-life, it just overly conveys the idea that the characters are fairy tale depictions ( as suggested from the very first few minutes of the show, with her chasing the unicorn).
I loved the characters interaction, I loved the lengths to which the female lead went to show her love and support, I really enjoyed the story development and the silly comedy, the supporting cast was extremely good, especially the mother and her 2 best friends, and I loved how the series was just so well rounded, with a great ending and and awesome character evolution.
It isn't a life changing drama, but it gets you to laugh and forget about real life worries, intricate problems or what-nots.
Was this review helpful to you?