If you're still experiencing technical difficulties, please report it
here
.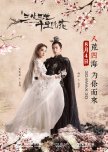 Just a tip b4 u watch this......watch the DRAMA FIRST. If u don't, I think you'd be like.....WTF. Throughout the whole movie. If I didn't watch the drama I'd be like WFT during the whole movie even tho I did for some bits....I was like....HUH???
I feel like this drama was made for pp who has watched the drama. But even tho I watched it, it's still so confusing. Their first kiss in this drama......I seriously, SERIOUSLY!!!! Had no idea how it happened and why??? Like......ummmm....could u pleas rewind for me???
And obviously the story wasn't clear. It went to that scene then that scene and then another scene randomly throughout the drama. My motto after watching a drama is to forget about everything so when I watch it the next time I'd be able to enjoy it as much as the first time. But for this movie I had to try to remember stuff from the drama in order to know what's going so.....yea.
BUT.....even tho the story was like here and there and there were some bits that I had no idea what was going on.....i DIDNT not enjoy it. I gotta say.....it's all bc they had good actors??? There were some scenes that I was so immersed into that I cried. Even tho I didn't know what was happening. There acting was literally that good. And the scenes are good, but just confusing so yea.....if ur like me quite easy going then u probably wont be mad after this movie. Wow....Liu crystal....I give her a BIG THUMBS UP. She's the bomb. I now know why she's so popular.
It is a pity tho....that the story wasn't very clear. Yang yang and crystal are such good actors. I understand why pp are mad and gave this movie bad reviews. That's why I did too! Lol. I hope that they'd be together in another drama but it has to be a better one than this one. For sure. Well, that's it for me today. Laterzzz.
Was this review helpful to you?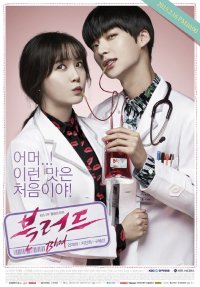 Blood
1 people found this review helpful
I was bored so I just decided to watch this but I dropped it on the 4th episode. There was actually nothing special about it if I'd say. It was boring. Or maybe because I just watched 'doctor stranger' which was sooooooo good. That made me feel this one wasn't as good.
Another thing is that, gu hye sung isn't a good actress. I watched her in BOF and idk if she was alright or I was blinded by handsome boys but I didn't feel anything. This time, I realised how bad she was. Her reactions are WAY too EXAGGERATED. Like even I can act better than her. Her actions are just so awkward.
Anh Jae hyun was alright I reckon. He was pretty good. But I couldn't watch it anymore because there wasn't really anything special. It boring and there were lots of bad reviews so I decided NAHHH.
(Btw....I didn't really concentrate on the music or maybe There wasn't much so I just rated it in between)
Was this review helpful to you?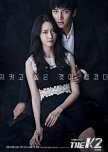 The K2
2 people found this review helpful
I was SOOOOOOO excited for this drama when I heard about it. Main reason was bc JCK was in it!!!! But while watching it. My excitement slowly degraded that I just couldn't watch it anymore. I tried to watch as much as could because I wish it would be better but I couldn't.
The plot was just........WEIRD. it was all over the place. So confusing. I've watched so many dramas in my life and this one was just a NO. I feel so sorry for JCW oppa but I just couldn't watch anymore.
The actresses and actors were GOOOOOOOOD tho. Choi yoo Jin. Omg! She was AMAZING. And of course my oppa was too. It's just sad that the plot wasn't good. *sigh. I'm sad.
Was this review helpful to you?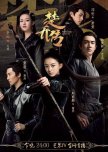 This drama was actually really good????????????????????. I would've given it a 9 but then after hearing some news I gave it a 8.5 instead.
Was this review helpful to you?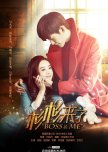 I only just discovered this drama in 2017. I watched this a bit late and DAMNNNNN!!!! I'm annoyed. This drama was very good. It's quite a cute and lovely drama to watch. I've barely enjoyed these cute romance dramas lately bc most of them have been quite boring and this one got me back on track!
The cast was damn good. All the main and supporting leads are good. But gotta say......by FAV is SHAN SHAN!!!! She was the best. Her acting is very natural. Feng teng as well. His smile is just........????his smile is fire-ahhhhhhhhhhhh???? ???????????????????? The love story Li shu and zheng Qi is also very cute! Feng tengs sis and bro-in-law as well. An amazing family there was.
The romance is like similar to other love dramas but the........"theme" that's the word is different. Well at least between all the dramas I've watched. I haven't watched one between the boss and assistant so it was quite interesting. The theme also includes 'rich boy poor girl' so yea......pretttttttty gooooooood.
Music was.....fantastico!!!! ????????????????????????
(Don't really rewatch dramas but if.....IF......I run out of dramas to watch( which is never gonna happen) will I watch it again???????????????????? my answer is.....MAYBE. I think.....you'd get bored???? If u watch it the second time??? Well that's I think. So yea.)
Was this review helpful to you?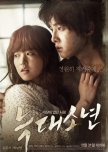 This movie has been the best movie I've watched during my WHOLE DRAMA life. As you can see I did say "drama life" that's because I didn't really like watching movies because they were just boring. Everything was too short and nothing actually gets explained properly. They just pull for too long.
I kinda have a change of thought now. This movie........omg!!!! This was the one I was looking for!!! It was SOOOOOOOOOOOOOOOOOOOOOOOOOOOOOOOOOOOOOOOOOOOOO GOOOOOOOOOOOOOOOOOOOOOOOOOOOOOOOOOOOOOOOOOOOOOOOOOOOOOOOOOOD!!!! Everything was just perfect. Nothing was missing. You WONT get bored. I gave the music a 9.5 because it wasn't 'addictive' but it matched the movie well so....yea.
The plot is quite interesting. I haven't seen any dramas or movies like this before. That's probably why it made it even better. The actors were also perfect for this drama. I can't imagine anyone else replacing their spot.
The movie is very emotional. It could hit you any time. Omg! I don't think I've cried so much in 2 hours before. Like hard out crying. Anyone whose thinking about watching it......get your tissue box ready. I mean.....maybe 2 boxes if you think a box won't be enough.
Overall I would give this a 20/10 but sadly you can't. So yea. 10/10 it was.
Was this review helpful to you?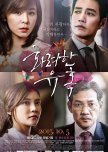 I didn't finish this guys. I actually only watched it bc of NYH and KSR as the young child. But after their part was gone it was kinda boring. The story was pulling too long and I was on 29th Ep I think but I couldn't watch any longer so I stopped.
Was this review helpful to you?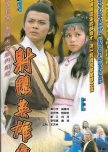 I watched this drama when I was very young. I'm 15 now. I can't remember much of it but I could only remember that it was VERYYYYYYYYY GOOD ????????????. No offence but fighting and action dramas nowadays is NOTHING compared to how good this drama was. It is just so good! Actors, music, story everything is amazing! Basically my whole family is a fan of this drama I haven't heard anyone say this is bad. I honestly LOVEEEEE action dramas especially the ones with special powers and sht. They're so goodddddd. But idk why nowadays they don't or CANT make it as good as b4, like this. I would honestly want to watch this again so bad! (Even tho I usually don't rewatch dramas). But I have no time bc  if anyone can relate: too many other dramas to watch lol.  Also, the camera wasn't as good as nowadays so watching it just doesn't feel right. But if I have time like 36 hours a day I would definitely watch this again. DEFINITELY. The new versions of this drama has came out this year "legend of the condor heroes 2017". I did start watching it. It wasn't as good as this one tho. The actors are soso and not much of a change, I did keep watching because I did miss the story line but I just gave up. This ones just better. Anyways.....if anyone wants a GOOD ACTION DRAMA.....definitely try this one out.
Was this review helpful to you?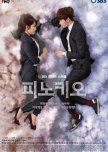 I actually watched this drama a long time ago.....maybe 1 year ago but I stopped at Ep 10 bc I found it boring. My cousins and friends were saying "having you watched Pinocchio!" And stuff so I decided to watch it again and guess what?????! I FINISHED IT IN 3 DAYS!!!!! It was SOOOOOOOOOOO GOOD. Like srsly.....WTF was I thinking about a year ago???? Ayeeee......how is this drama boring I wonder???! Who says that it's boring???? ????Me a year ago???? HOW AMAZING I AM. Well I take that back.
The plot was very interesting for this drama. It was SOOOOOO SAD and amazing how everything went and the truth behind everything. I feel like I wanna watch the news everyday now lol. Overall it was sad but VERY INTERESTING.
Now there love story was just........unbelievable. How everything went to be and how they were destined to be together. It was so cool. LJS and PSH did an amazing job for everything. And not only them but everyone else as well. They were perfect ????????????????????????????????
????*WARNING*WARNING*WARNING*????
I fell for LJS in this drama. This is the 3rd drama I've watched with LJS in and my heart already fluttered bc of him when I watched "doctor stranger" but I was.....ummm......denying it bc I didn't wanna betray my oppa(someone) but I just couldn't. And u wouldn't call this betrayal right???? It's just.....um......I'm sharing my love yo one more person. ????????????. SHARINGS CARING. As u all know.
Was this review helpful to you?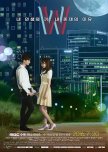 W
0 people found this review helpful
Okey. Okey. I have to say......this has been one of the mind blowing dramas I've ever watched. Literally.....I mean LITERALLY......nothing is predictable!!!! The way the plot was set and while watching the drama....I was just in WOW and keep asking......'how's the writer so good?' I heard that the writer think of new ideas while filming which is AWESOME!!!! But I think sometimes the writer doesn't have that much ideas for the episode so some episodes had a lot of scenes from the previous episode which was ALG!!! But it would've been even better if there was more new scenes.
Their relationship was so cringy and cute but at the same time SADDDD????????????. The way they don't know how long they'll get to be together and their heart wrecking bc they don't know what'll happen to each other was just.....*sigh. Unbelievable. The ending....omg!!! U have no idea how sad I was. I literally cried so much.
This was the first drama I've watched with lee Jong suk and I gotta admit....he's pretty good. Han hye joo....this was also my first time seeing her in a drama and idk....she's OKEY??? Idk if it's just in this drama but when she cries......SHE DOESNT HAVE TEARS!!! (She does for some scenes) but still.....I kinda got annoyed. Other than that....she was alg. The supporting leads were the BOMB!!! I just can't not leave them out.
I would love to rewatch this drama. Like srsly....I would. But I usually don't rewatch dramas. This might be the problem for other pp as well.....but bc I don't have enough time!!!! I mean....how many new dramas are coming out right??? I just can't miss them out.
I really liked this drama but idk....why I'm giving it a rating of 8. I can't give my reason but it just seems right there.
Was this review helpful to you?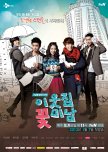 Idk. I think I'm wierd. Lots of pp said it's good but overall I think this drama was boring. I kinda forced myself through the episodes because PSH was in it but it didn't work. So yea....
Was this review helpful to you?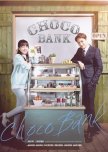 I quit on the second episode I think because no offence, I love Kai oppa but his acting........was just a NO. Maybe because he hasn't had much acting experience or whatever it was just awkward.
Was this review helpful to you?