If you're still experiencing technical difficulties, please report it
here
.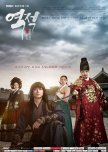 I would say what a beautiful story. The story did move me, not too emotional or dramatic. Every casts carried a wonderful role. The storyline was amazing. I love the problem-solutions scenes.
I love all the leading roles & supporting roles. They have shown an amazing talent.
What I love the most was the relationship between the Hongs family. I would love to have that kind of relationship; how they take care of each other & being a loyal brothers-sisters. A wonderful drama thus I gave a perfect 10.
If you kinda hesitate to watch this. Please DON'T! you would love it. Highly recommended.
Was this review helpful to you?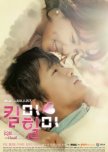 Don't hesitate to watch this drama.. put it in your next drama list.. A MuSt Watch K-Drama... great actor and actress..
Was this review helpful to you?