The website is currently undergoing maintenance. Sorry for the inconvenience.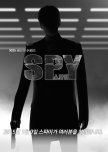 SPY
2 people found this review helpful
What's to say about possibly the worst spy series I've ever seen.
The Storyline:
Cliche after cliche with little to no action, it's hard to actually write anything about the storyline because there isn't all that much that actually happens, instead you get 16 episodes of lackluster talking.
The Acting:
As per most Korean "action" series, the cast is full of pretty pretty people which ruins any and all immersion you may have to the hardly existent storyline. The only saving grace is Jung Won Joong who doesn't feature much. Over dramatised to all hell and shades of being a really horrid b show.
The Music:
Nothing spectacular, fits with the theme of the show.
Rewatch value:
None.
Overall:
Want a good show to watch? Well this isn't it. Got an hour to waste? Find something else that is actually half decent.
Was this review helpful to you?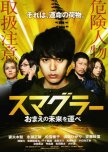 Smuggler
0 people found this review helpful
People have given this movie some pretty harsh comments, It's action wasn't 10/10 but was still enjoyable and somewhat realistic until the last 10 minutes of the movie. The cast worked really well together and no-one seemed out of place for the roles they were playing, Tsumabuki Satoshi's last 20 minutes were exceptional even if the ending let it down. I would recommend this movie if you just want to fill some time in your night but It's not a must see spectacular.
Was this review helpful to you?