One day I was really bored
So I went on the internets and found a movie called Shinobi
 Shinobi was pretty cool so I looked around DC to see if there was anything else interesting to watch. I saw all these foreign shows and at first I was like, "This is weird..."
But then I saw that some of them were live action versions of anime so I decided to check out Yamato Nadeshiko Shichi Henge
Like Sunako in the gif above, my heart was struck by the awesomeness of dramas. I no longer thought they were weird. Instead I thought they were awesome!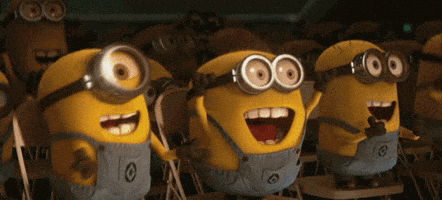 Now 170 + dramas later you might say that I'm an addict
But at least I'm having fun
This is my rating system.
10 - I loved it and it had exceptional cinematic qualities, and/or it moved me
9 - I loved it
8 - I liked it a lot
7 - I liked it
6 - it was ok
5 - I didn't like it
4 - i hated it
My All Time Favorites Round 1
Liar Game, Osozaki no Himawari, Nodame Cantabile, Life, Byakuyako, Soredemon Ikite Yuku, Love Shuffle, Hana Kimi, Strawberry on the Shortcake, Long Love Letter, One Liter of Tears
My All Time Favorites Round 2 -
Tenno no Ryoriban, Legal High, Saigo Kara Nibanmae no Koi, Tonbi, Lunch Queen, Bara no nai Hanaya, Saiko no Rikon, Ashita Mama ga Inai, Kazokugari, Never Let Me Go, Atami no Sousakan, Woman, Pride, Shitsuren Chocolatier, Mahoro Ekimae Bangaichi, Golden Bowl, Hanzawa Naoki
Third Round of Favorites (more recent than the ones above)
Nigeru wa Haji Da, Kiseki no Hito, Jimmy, Kangoku no Ohimesama, Tsuri Baka Nishi, The Girl Who Leapt through Time, Quartet, Totto Nee-chan, Anone, Kahogo no Kahoko, Gomen ne Seishun, Reply 1988
I am a huge fan of asadoras. They have been some of the best dramas that I've watched!
Hiyokko, Junjo Kirari, Massan, Gochisousan, Mare,  Amachan, Gegege no Nyobo, Asa ga Kita
I also really love Taiga Dramas, and I've seen 6 so far -
Yae no Sakura, Gou, Sanada Maru, Ryomaden, Hana Moyu, Gunshii Kanbee
Horikita Maki - My Hatsukoi




I have been going through the 5 stages of grief ever since I found out that Horikita Maki married Koji Yamamoto


Stage 1 - Denial


Me, when I first heard the news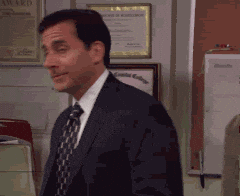 Stage 2 - Anger
Stage 3 - Bargaining - Please God, let me go back in time and marry her before he does!
Stage 4 - Depression
Stage 5 - Acceptance
Statistics
152d 1h 54m
ALL TIME
5,653 episodes, 473 shows
17d 1h 25m
ALL TIME
210 movies
List Updates
Currently watching

2

/32

16 hours ago

Currently watching

28

/50

16 hours ago