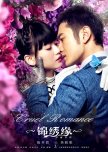 This story is really really amazing! Outstanding action/fight scenes, very awesome and very very cool love story that would make you fall head over heels most especially with Huang Xiao Ming's character as "Zuo Zhen". Each character was portrayed flawlessly.
You won't be disappointed once you watch this and you'll definitely watch this over and over again, that's a 110% guarantee (as I, myself together with my Mom kept watching and watching this over and over and over again)!
The story is all about Love, Loyalty, Trust, Understanding, Forgiveness, Pride, a little bit of Revenge and or Outrage, Deception, Endurance/Hardships (in protecting one's love, protecting sworn brother's and turf "gang related matter" as well as preventing Opium to spread all over Shanghai Bund). Lastly, Humanity, Care, Compassion, Grace and above all Dignity.
A standing ovation to the Casts, Director, Crew members, Writer, Special effects dept. and everyone who made contribution on making this story/series Perfectly! This is what we can say "created that's worthwhile''. I thank everyone who made this series - you guys made the impossible possible and I (with my Mom) thank you guys from the bottom of our hearts!
Huang Xiao Ming and Chen Joe's chemistry is very awesome! Hope we can see them together again on other films, movies or series or shows!
Best of luck to everyone! Looking forward to other shows as Brilliant as this! Keep up the good work! Thanks guys for making it possible for us to watch and enjoy this!
Cheers and Have a good one!!! Jiayóu!
Was this review helpful to you?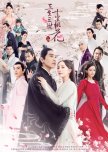 The whole story is pretty brilliant! Can't find any word that would fit the exact desciption as it is duch masterpiece!
The Actors and Actresses were perfect for the role and Lead Actor and Actress was pretty pretty awesome!
Kudos to the whole team and cast!
I'd say, no matter how many times you've seen at watched this,... still you won't get enough of it! You'll definitely would want more!
I'd like to Congratulate everyone for the job well done! This is really the best among the best I've seen so far!
Thank you everyone for your hard work! Keep it up guys! Congratulstions! Cheers!
Was this review helpful to you?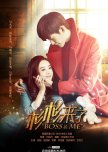 My Mom and I so totally love this!!!!!... We fell in love with the characters Especially with Feng Teng!!!!... Great Story, Lovable and Wondeful Casts, Awesome Director and Crews and a Very Cool Writer! Kudos to everyone!
Thanks for Inspiring us and hope that you'll keep inpiring us and providing us great shows like this one!!!... Keep up the good work!
Was this review helpful to you?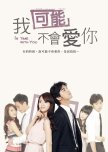 My Mom and I was totally hooked with this show!!!.. We so loved how Ariel Lin and Chen Bo Lin both perfectly portrayed their characters! So Awesome! Very Good Job to the Directors, Producers and Crews for such a Terrific and Splendid Story! Hope that you continue to provide excellence! Spectacular and Kudos to the Actors and Actresses for such a wonderful and well done performace!!!... It'll be a standing ovation!!. Thanks guys! Keep it up!
Was this review helpful to you?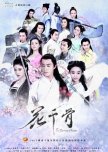 The story itself is pretty awesome! The characters was well played by the actors and actresses - outstanding ovation for you guys ! The music, the ambience was well prepared.
The story line, twists and turns was well drafted. I'd say everyone who'll watch this and who's seen this well even want more, that's a 101% guaranteed! Good Job Everyone!
Congratulations for creating another yet enticing, extraordinary and first-rate hit TV Series (2014) that's being aired this year 2015! Top-Grade performance for the actors and actresses on this film! Kudos to everyone! ...
Looking forward for Second season/part 2 of this excellent show and for more other magnificent shows/story like this one!
Thanks!!!!!
Was this review helpful to you?