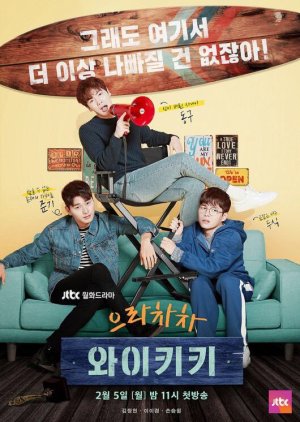 This review may contain spoilers
Reading the other reviews I was really looking forward to this one, but it does not seem to live up to the hype. Someone said that it's as good of a sitcom as Friends, but this is definitively not the case. The show is certainly funny & cute, albeit it has a lot of boring moments, especially in the early episodes. There were a few baby gags, but having seen the american Tv show "Raising Hope" I was not overly impressed. There was a lot of for the lack of a better word "anime" humor, you know the kind of humor where some event repeats 3-5 times during an episode with minor changes, when repetition is used as a tool for extra comedic effect, I'm on the fence whether it was good or not. I liked all the characters, the furry girl was especially awesome. There were some unnecessary kdrama cliches that shouldn't have been required in this genre, such as Sol's father appearing in the last episode, or Yuna having a second love interest for that "sweet" triangle......
Despite all this I had a pleasant time, but I will probably not watch it again, nor am I interested in season 2, because as usual over half of the cast is changed & for the sake of continuity they completely destroyed the story & happy conclusion from season 1. (just like with Let's eat 2~)

People learning Korean should watch this show, because the pronunciation of this group of actors seems to be unusually easy to understand.


Was this review helpful to you?