Details
Last Online: 4 hours ago
Gender: Female
Location: New Zealand
Total Edits: 45
Birthday: May 26
Roles:
Join Date: December 1, 2012

StephStephieTeff
New Zealand
StephStephieTeff
New Zealand
Disclaimer: my profile is really cringy as I've barely edited it since I joined MDL many years ago! But I also don't want to edit it at the same time as it reminds me of when my passion for dramas and Kpop was the strongest. Sorry for the mess and fangirling! 
Hello all on my profile!      I'm Steph~
My first drama was You're Beautiful and my entry to dramaland was end of August 2012. I've previously been into anime and manga/manhwa but dramas were foreign to me. The drama was very strange, yet I liked it so much. The first one I fell for was the one and only adorable Lee Hong Ki. That man is a gift sent from heaven. 
I have two ultimate biases; Hongki and Lee Dong Hae. Kyyyyaaaaah they just make me speechless and I can't help but constantly fangirl over them!! All day, everyday!
My two most favourite actors are Lee Seung Gi and Yoon Shi Yoon. Oh the feels I get from their characters! Never look over them, get on to their dramas! 
I of course LOVE Kpop. I don't even listen to normal music anymore. 
FT Island were my first Kpop band and daaaaymmn they're daebak!! Primadonna's unite! 
There is also Super Junior. Oh how I love them! Forever E.L.F.
My new craze is the super cute and adorable B1A4!!!!!! 
Of course I don't only listen to these bands, and I love many others (just not as much xD) such as; CNBlue, B.A.P., SHINee, Nu'est , Infinite, EXO, Big Bang, 2pm, B2st, SS501, MBLAQ, Block B, U-Kiss, Teen Top and Lee Seung Gi. 
I find it quite hard keeping up with everything though, and there are other bands I want to listen to but just don't get around to it. 
1st completed:
K-Drama: You're Beautiful 
J-Drama: Ikemen desu ne
Taiwan Drama: ToGetHer (or Heartbeat Love if you count that)
Chinese Drama: Boss & Me
Thai Drama: Full House (movie Hello Stranger)
I'm on MAL though I don't watch/read anime/manga like I used to before dramas.
It's too hard to find the time for everything but please feel free to add me! :D 
Add me on LINE! @StephStephieTeff  ~~ We have an MDL group on there! 
So um, I love Kim Woo Bin. I first saw him in Heirs and oh wow he just caught me. I watched School 2013 because of him recently and I loved it and him!!! He needs to be in more dramas he is so amazing!!!!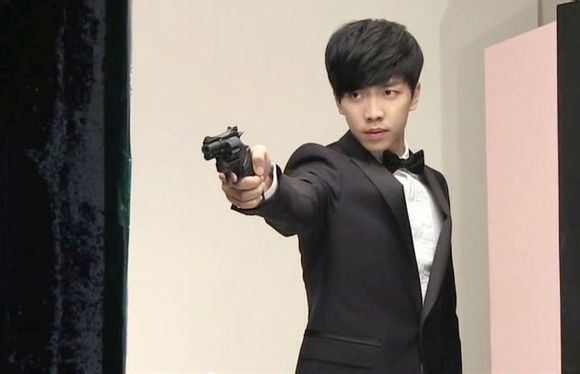 Lee Seung Gi. I seriously love this man! All his dramas are a 10 from me!!!!! Every single one of them have been so good and omo he can kiss eeek. I cannot wait for his next projects! I cannot get enough of this man. By far my favourite actor. He has chemistry all right!!!

Hehe this man is my number one bias. Always has been and always will be. I can't even explain how much I love him. I love his songs and dramas, and hope he will do more in the future. FT Island fighting!  How is his voice so perfect, how is he so perfect? I just love love love him!!!
This man here is my one and other bias. I have loved him ever since P&H from back in 2012. Look at him, does he not scream perfection? I also cannot wait to hear more from him! Love him!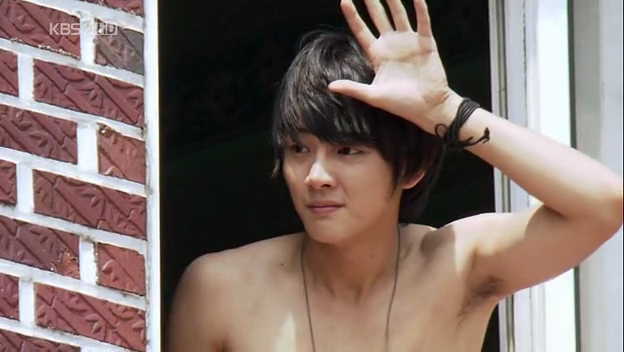 Last but not least. This man is in my most favourite drama of all time KoB. Ahhhh did I love that drama or what!!! And I have loved everything he has been in :) (Haven't watched PM&I yet but I don't think he is the main lead :( but I will get to it one day!!). Buut seriously when Yoon Shi Yoon cries I cry!!!! <3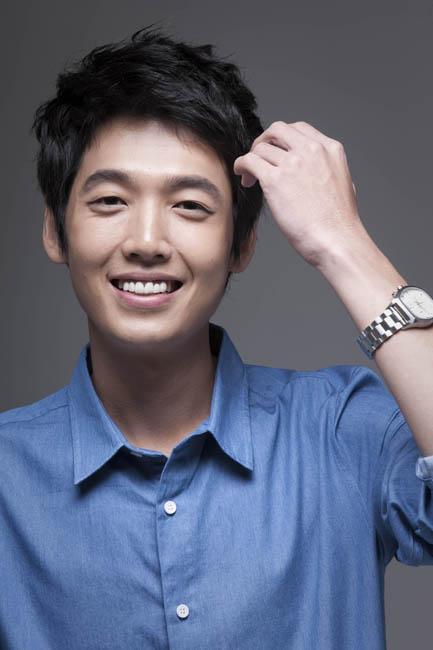 I don't really edit my profile these days.. but here's an actor that needs to be here! Jung Kyung Ho! This man has made it to my top spot of favourite actors! He has stolen my heart! My favourite role of his is Doctor's Son in Cruel City. That drama is absolutely daebak!!! He is daebak I need him in more dramas stat! I really recommend all his dramas!
While I'm at it of course I need to add Ji Soo too! OMG while looking for a pic of him I saw this one! It's from DramaFever and I just had to post it here because Blue Heelers are my favourite dog breed!! AH no wonder I love Ji Soo so much, it feels like fate! I think I first saw Ji Soo in Angry Mom and he really caught my eye there. In Angry Mom and Sassy Go Go he stole and broke my heart! I was so glad after that to watch him in Page Turner at a different type of role!! He really rocked his role in Moon Lovers! I was so proud of him!! I hope he has a lead role one day in the near future <3
Why have I not put Park Bo Gum and Seo In Guk on my page yet?????? These two are both so amazing!!! Great actors and star in many must watch dramas, many of which have become my favourite! And look at Bogummy, his smile is to die for!  
Luyia's "Plan to Watch" 2017 Drama Challenge
Kristana:  1.Beautiful Mind 2.D-Day 3.Singing All Along
Luyia:  1. Padiwaradda 2. Good Doctor 3. Arang and the Magistrate.
Beeshooo:  1. Marriage Contract 2. Someone Like You 3. 1 Litre of Tears
Trade with ViolinGal 1st of March - 3 months to complete!
I'll watch Goblin and ViolinGal will watch King of Baking, Kim Tak Gu.

Currently watching:
Global We Got Married: episode 8
Strong Heart: episode 11
Running Man: episode 24
Night Goblin: episode 2
Donghae and Eunhyuk - 100% Entertainment EP 1 (200615)
VD: S07
Marco Polo S02 complete
Jane the Virgin: S01E10
New Girl: S05E08
Movies PTW: Mr Right, How to be Single, Red Dog 2, Edge of 17
PTW other countries:
 Amaya, Dyesebel, Wings of Love, Bakit Hindi Ka Crush ng Crush Mo?, Bride for Rent, Be my Lady, Till I met you, Just the way you are, Dolce Amore, Kubo and the Two Strings, On the Wings of Love
Statistics
222d 8h 37m
ALL TIME
5,417 episodes, 331 shows
6d 15h 44m
ALL TIME
87 movies
List Updates
Currently watching

3

/8

6 days ago