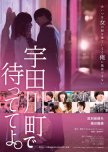 This movie gave me everything I wanted. A unique, fun-filled story with ADORABLE characters played by exceedingly handsome actors with good music. For many of the Japanese BL films I've seen so far, they seem somewhat low-budget and sort of slow-moving. Not only is this relatively short film not slow, but it practically flies by because it develops so well and one can't get enough of the lead couple. I'll definitely be watching this again a few more times. Good romance and pure love.
Was this review helpful to you?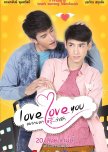 First of all, getting any number of sequels to a BL movie is always special, so I'm grateful for that. Otherwise, this movie was great. It was as light-hearted and cheerful as the first one. The characters develop a lot from the first movie and the new characters add to it. Like the first one, the dramatic element isn't over the top, but the story still keeps your attention well...and if the story doesn't, the eye candy will. There's also a pretty decently executed comedic element to this by way of the mom and the two supporting characters Zee and Pid. Loved "Love Love You" and I'm so glad the nearly two-year wait is over.
Was this review helpful to you?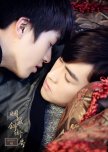 I liked this series because the actors are handsome, convincing enough and I'm always down for extended tension and unrequited love over the course of several episodes. The last three episodes kinda let me down, but somehow I still find myself re-watching because I love main characters' interaction so much.
Was this review helpful to you?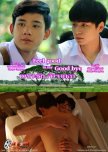 This is your standard BL movie. If you've seen a lot of BL movies or shows, then you won't find anything about this one out of the ordinary or particularly intense. The actors are new, I would suppose, but they did a decent job. As someone else said, some of the camera scenes are shaky, but quite a few of the shots are weird in general imho. If you want a nice movie to make to make you feel warm on the inside on a quiet Saturday afternoon, this is your movie. I could have done with a bit more drama, personally.
Was this review helpful to you?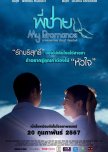 If you have a friend who's never seen a BL film, I'd start them off with this one because this is story is what this genre's all about. I went from gushing at the romance of the main characters to crying for the entire second half of the film. I really identified with the unrequited love aspect and having to leave your high school sweetheart behind because your parents made you move. It's unforgivingly sad toward the end, but not in an entirely unrealistic way. I want to watch it again, but I don't want to *feel* as much again and I don't think that I'd be able to control myself to be honest.
Was this review helpful to you?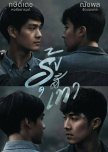 The acting, storyline and cinematography in this series are solid. However, the ending was a bit of a let-down. I don't mind a sad ending, but this ending seemed forced or rushed. It was lazy end to what was a finely-crafted piece.
Was this review helpful to you?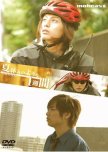 This review may contain spoilers
If you're into BL's in general, then the lack of any actual romance/love in this movie will be the biggest let down for you. It would have made the happier points in the movie more happy and it would have made the sad points hit harder and just be an overall more emotional experience as a film. The OST to this soundtrack is pretty good though and goes very well with those dreamy, calm scenes of the bright, open sky. The acting between the leads was shaky in some scenes, but they handle themselves well for the most part. Story development is by far the biggest drawback for me.
Was this review helpful to you?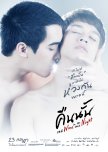 I really liked this movie and it's definitely one of my favourites. The acting was on point, the scenes were shot well and the love scenes were real and intense. There is a fair amount of violence and it does pretty dark, so if that isn't your thing, I wouldn't recommend the watch. It seems a lot of people get uncomfortable with the lack of "closure" at the end. To me, the movie's ending made sense and I don't think a movie is ruined because you're made to think a how the story would continue instead of only thinking about how good what you already saw was. Think Twilight, but gay and darker.
Was this review helpful to you?