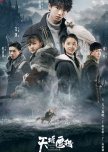 The plot is simple enough: A cheeky smart guy from the city and a pair of unworldly siblings from the rural village help a team of government researchers be a step ahead of bad people who would stop at nothing to steal the national treasure.
The chemistry between Zhang Baoqing and Cai Gua is awesome. I love how Cai Gua manages to show her awe for Baoqing's scientific knowledge or her attraction for his chivalry while being incredibly annoyed by his sense of superiority. Every time I saw that look on her face, I was like, "I give you permission to smack him down with your longbow." Good thing Baoqing redeems himself in the second half of the drama. He stops being a condescending big city jerk as he learns to respect her and her hunting skills after their many adventures together where they have to save each other's life. I feel all warm and fuzzy inside to see him being protective of her. Puppy love is the best.
But the most enjoyable part of the drama is watching the research team (with the assistance of Baoqing, Cai Gua, and Er Bi Zi) separate facts from fiction regarding a legend of a gold mine guarding demon. The drama captivated my attention as the team overcomes village taboos, deadly creature attacks, bad guy sabotage to get to the bottom of the legend. The stunningly beautiful snow covered landscape only make their adventures all the more mystical.
Things to watch for: Solid performance from the young cast. Beautiful cinematography. Villagers' winter outfits. Family love. Satisfying conclusion to their adventure, until a sudden twist at the end leaving you desperately begging for a 2nd season.
Was this review helpful to you?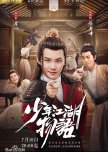 Funny? Yes.
Cheesy? Damn right.
Shameless bromance? Hell yes! I wouldn't miss a single moment of it.
This is one of those brainless, binge worthy dramas. It doesn't take itself too seriously and makes the most of its cheesiness. The many ways the hero tried to ingratiate himself with the dark lord had me rolling my eyes while laughing like a hyena. I love all the characters: From the dark lord's venomous foster brother to the hero's slightly dense senior brothers. From the sassy servant girl to the foxy courtesan. They are a hoot to watch in action.
Their hilarious absurdity aside. The drama pleasantly surprised me with its fighting scenes. They are pretty decent and I can honestly say this is a wuxia drama (comedy) and not a wuxia wannabe.
If you have a couple hours to kill and just want a lighthearted drama that gives you good belly laughs now and then, this is the drama to watch.
Was this review helpful to you?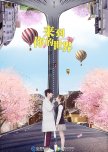 While the drama plot is nothing to write home about, the acting was superb. Austin Lin has always been a strong actor who can bring any character to life. In this romantic comedy, he continued his awesome performance as the opportunistic He Jie. He switched effortless between a dashing prince charming to a lovable mischief-maker. But he isn't the only one in the show who can act. I was pleasantly surprised by how great the leading lady was as well. Lin Hao Fei's Lu Zi Xing was the right balance of cunning and vulnerable. The unshed tears pooling in her eyes was enough to make me want to hug her and tell her, "Don't be sad, baby girl. Everything is going to be alright in the end." Then there is the bromance. I was torn between wanting Gong Cheng to stay away from that no good He Jie and wanting them to be the best-est buddies in the whole wide world. Huang Jun Jie's Gong Cheng was so cute when he was being strait-laced, doubly adorable when he was clueless to Pei En Cai's flirting and needed He Jie to decode it for him. Of course, I can't forget about He Jie and Logic. Shh. Their interactions are hilarious in a very different way. He Jie constantly complained to Logic about the rules of the manga world. Logic, then, dissed him for drawing a brain-dead manga with gazillion plot holes. The drama "Unexpected" made me laugh so hard.
Was this review helpful to you?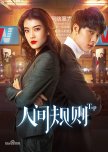 TOP
3 people found this review helpful
This drama is well written and fast-paced: From its witty dialogs to its vibrant characters. Many of the stories focused less on the issue of the week and more on the way we look at the issue. From the online bullying to nursing home abuse, there is really no "bad guy" in this drama. Through the conflicts between our jaded PR specialist with her questionable moral code vs our passionate apprentice with his tunnel vision view of right or wrong, the show went straight to point and showed us that truth is not black and white, nor is it one dimensional. If we can think critically like our heroine, maybe there will be less internet trolls created by mob mentality. If we can put our sympathy into action like our apprentice, maybe there will be less people hurt by indifference.
Was this review helpful to you?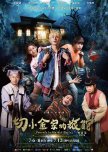 This movie is definitely more of a comedy than a horror because I was laughing from beginning to end. The story has us follow Qie Xiaojin, a transfer student who at first glance is your stereotypical no good student. His fist was always faster than his brain. And his words were rougher than what he really thought. Yet, his thug-like behavior couldn't shake two parasites off him: Little Princess and Lu Qun. It is hilarious how they latched onto him after he accidentally saved them once from school bullying. Although he carefully tried to mind his own business after that, they wouldn't let him be. They went as far as following him to his grandparents' haunted hot spring hotel. And it was at the hotel, Xiaojin truly appreciated the strength in numbers. Seeing all three of them huddled together as they checked each room for ghost had me doing belly laughs. While the movie take away may be, " nobody is what they seem," seeing Xiaojin, Little Princess and Lu Qun's transformative friendship definitely put a smile on my face.
Was this review helpful to you?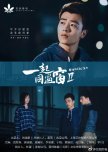 The friendly bantering is just as amazing as the first season. The pace of this drama, not so much. It had too many fillers and not enough focus on character development. Although I was dying to know the backstory between Lin Luo Xue and Bi Shi San, I was not prepared for the length of time the show devoted to their childhood saga. At one point, I thought I was watching the wrong drama because the childhood portion was sooooo long. I was mighty glad when they finally took their story to the present time when I can empathize with Lin Luo Xue and her conflicting feelings toward Bi Shi San. One of things I love about "Stand By Me" is how show able to tie together multiple story lines. Lin/Bi's story arc had merged seamless with Lu Qiao Chuan and Zhong Bai's story arc with the theme "The world I see is the not the same as the world you see." Which, in turn, crossed over nicely in how they moved forward Zhong Bai and Xiao Hai Yang's relationship. 
Was this review helpful to you?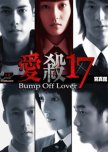 Bump Off Lover is a well-written psychological mystery with twists that are surprising yet logical. It hooked me right in with a girl falling off a school rooftop. Was it a suicide or was it a murder? The mystery deepened when the police's primary suspect, a boy from the same school, killed himself after a trial by media. Everyone was satisfied with the police verdict: He committed suicide out of guilt. But not the girl's twin sister nor the boy's elder brother. Because the police never explained the Why. Following the siblings' investigation is like walking through a real house of horror. You think you are only there to check out eyeballs in a jar, then, you discover the eyeballs belonged to the guy standing next to you. OMG. Finding out why the girl died was like that. My jaw dropped when the final truth was revealed (I said "final" because there were many layers of truth and each one peeled back to reveal another layer of lies and deceits.) The show kept me guessing to the end. The little devil on my shoulder whispered, the dead girl got it coming.
To this day, I still remember how my heart ached for that poor boy. When everybody was pressuring him to say something, anything, he spoke not a word. Not even to defend himself. His soulful eyes, however, spoke volume of his loneliness and frustration, and his resolve to take whatever secret it was to his grave. IMO, he is the only innocent victim in the entire drama.
The music, oh, the music! Angela Chang's "Invisible Wings" and "The Sky within a Pocket" are still top favorites on my playlist.
Was this review helpful to you?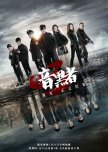 Darker 3
0 people found this review helpful
If you have watched the first two seasons, you already know the awesome chemistry between the police task force members through their expert usage of dry humor to diss people and comment on issues. While the team continues that positive behavior in season 3 whenever they are on screen, the show's other story lines overshadow them by being oppressively serious and grimy. I was not expecting Darker 3 to show me the nastiness of prison life or gang wars. I'm sure many people love those genres. I'm not one of them. I watch this drama for the cat and mouse chase between the task force and Darker. I would've given this season 9.5 if it had focus on them.
Side note: Their opening credit changes with each case, and they are always beautifully done. Don't skip over it if you watch this show.
Was this review helpful to you?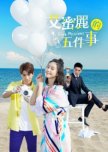 This review may contain spoilers
Ai Mili (Xiao Ai) didn't start off as a character I would love, but once she accomplished the mission of "Be Herself," she was quite lovable from there on and became a character I could totally root for. I especially enjoyed the interactions between her and her high school buddy Dou Ru (Dofuru). During her most annoyingly no-self respect state, their friendly bickering was what kept me going. They never failed to make me feel warm and fuzzy inside. Sometimes, a girl just need a BFF like Dofuru who kicks her in the butt to get her moving forward. She and Dofuru was basically on high cuteness alert after she said "Farewell" to her tumor of boyfriend. BTW, I thought the breakup scene was well done. It demonstrated how much she had grown as a person.
Aviis Zhong's strong performance gave life to Xiao Ai. I can empathize with her reluctance, her disappointment, her regret. I can also laugh with her at her goofs, be proud of her accomplishments, and share the joy of her reunions. The transition from doormat Xiao Ai to confident Xiao Ai was one that worth rewatching anytime.
Was this review helpful to you?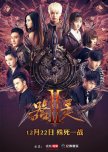 Season 2 of Weapon & Soul finally moved pass the juvenile theme of engaging in battles to improve one's ranking (fighting ability?) and delved more into the mythology of how human lives were sacrificed (mostly innocent virgin girls) to create weapons in the ancient time and how it has bearing in the present time. The show expanded the mythos to not only allow Qi Ling (weapons with souls) to choose their spirit agent/owner and materialize into human form to engage in battles, their destructive power now has the potential to increase exponentially if they and their agent can become one  (it is one of the most enduring theme in every wuxia novel: to become one with your weapon...) The path to 100% compatibility is fraught with many obstacles, such as  personality, temperament, family history... Number one on the list is:  "To never make a lover out of your Qi Ling." When an agent and his Qi  Ling truly understand and able to relate to one another, they become  battle soulmates.  That deep, intense bond between them can,  sometimes, cross the line into romantic love, which is a big no-no  because their love actually makes them incompatible fighting partners. That delicate balance between soulmates and lovers makes Mo Ming and Yan Qiang Chong Li's relationship whole lot more interesting to watch than in Season 1. We can see the growing attraction between them and we want them to be together. But at the same time, we are aware of the stakes involved and that they shouldn't be together because they need to improve their compatibility to fight the evil big boss.
This season also introduced a government agency with the sole  mission of protecting the public against Qi Ling. We know from Season 1 that Qi Ling can accidentally hurt its owner, to say nothing of bystanders who stand too close to the action. As the spirit agent of one of the most dangerous Qi Ling in history, as well as, a victim of her backlash, Mo Ming has first hand  experience on the catastrophe Qi Ling can unwittingly cause. While he agrees that they should be contained, he balks at the idea of destroying them. To him, Qi Ling are innocent human souls trapped in weapons by powerful men who greedily wanted more power, and destroying Qi Ling is akin to killing them again. He will never do that to Chong Li. Then he faces a moral dilemma. To repair Chong Li's injury, he must find the lost scroll of Qi Ling, which gives instruction on creating, repairing and destroying Qi Ling. But finding it would mean that the government will have the necessary tool to destroy them.  And Jiu Qing, the "evil" spirit agent group would have the means to create new ones (more human sacrifice). While he hasn't struggle too much with this decision, it does pose an interesting question, is he selfish for wanting to repair Chong Li at the expense of everyone else? Would we make the same choice if we were in his shoes? 
The special effect is great. I can watch Qi Ling turning back to weapons on loop. The coolest transformation is Ming Chui Ling Xi to an awe-inspiring hammer. Yan Qiang Chong Li's is alright too. Her transformation is most impressive when she materializes right into Mo Ming's hand as a spear.
No awkward acting in this drama, at least not by the main characters.  The scene where Feng Mu Ning Yu looked back for the last time and imagined Mo Ming coming to her was absolutely heartbreaking. I see in her smile the sadness and the resolve of what she was about to do.  And my heart just goes out to her.  
Was this review helpful to you?