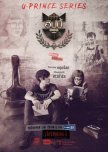 This is the best of the U-Prince series, in my opinion. It has the most complete story and both leads are likeable, which is not the case with several installments. Ultimately though, it is the actor and actress who really sell this story. It was lovely to watch. Hippy should be crowned King.
Was this review helpful to you?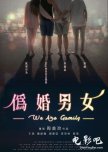 This is a cute, fun, sweet romcom about a contract marriage gone awry when mom moves in. The story is hilarious at times and heartfelt at others. There are laughs and tears and some social commentary that is done well and doesn't wind up feeling like an afterschool special. I got exactly what I expected and quite a bit more. Very well done. Often when the 4 leads were arguing about which path to follow, it was impossible to side with one over another because all viewpoints were valid. A great story about love and family and where those fit in society.
Was this review helpful to you?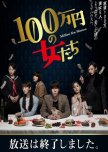 Stellar story-telling with excellent characters and an interesting plot. There were no filler episodes and nothing wasted my time. It had a thoroughly satisfying ending. Beautifully done. I will definitely rewatch this one to see if the clues were there that could have solved the mystery for me, but as it was, I didn't know until the show revealed it, which is great because I usually solve the mystery halfway through which really annoys me. Don't be fooled though, while the mystery was interesting, it really isn't the point here. This is a drama about characters and life choices and relationships. Definitely worth watching
Was this review helpful to you?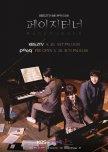 This story is sweet and funny and definitely could have been longer. Jisoo does well with his role as an injured athlete who gives up his dream of the Olympics to learn piano. Soo Hyun isn't great at playing a blind girl, but she isn't the worst I've seen either. The triangle of three kids learning to find themselves and discover their dreams and plan their futures in the face of frustration is believable and enjoyable. Would have enjoyed a few more episodes to grow the romance between the the boys.
Was this review helpful to you?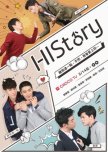 The telling of this story isn't great. It's a bit messy and confusing at times, but the storyline is great and very sweet and cute. The female lead isn't exactly likeable, but that's kind of the point, so just enjoy it and go where the story takes you
There are both funny and sad moments that come from the girl forgetting that she is a boy now and not supposed to be the person she thinks she is.
I was very satisfied with the ending, but wish they had filmed it to be a little more immediately clear what was happening.
Was this review helpful to you?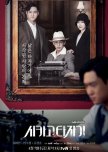 Should be 10s across the board but my phone is dumb. When my heart can take it, I will definitely be watching again. This drama is beautiful from start to finish. Beautiful story. Beautiful acting. Beautiful music. Beautiful ending. Could not have wished for anything more.
Thank you to everyone involved in this production. I'm sorry that more people didn't watch this amazing piece of art.
Was this review helpful to you?