If you're still experiencing technical difficulties, please report it
here
.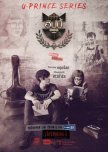 This is the best of the U-Prince series, in my opinion. It has the most complete story and both leads are likeable, which is not the case with several installments. Ultimately though, it is the actor and actress who really sell this story. It was lovely to watch. Hippy should be crowned King.
Was this review helpful to you?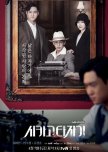 Should be 10s across the board but my phone is dumb. When my heart can take it, I will definitely be watching again. This drama is beautiful from start to finish. Beautiful story. Beautiful acting. Beautiful music. Beautiful ending. Could not have wished for anything more.
Thank you to everyone involved in this production. I'm sorry that more people didn't watch this amazing piece of art.
Was this review helpful to you?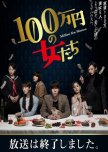 Stellar story-telling with excellent characters and an interesting plot. There were no filler episodes and nothing wasted my time. It had a thoroughly satisfying ending. Beautifully done. I will definitely rewatch this one to see if the clues were there that could have solved the mystery for me, but as it was, I didn't know until the show revealed it, which is great because I usually solve the mystery halfway through which really annoys me. Don't be fooled though, while the mystery was interesting, it really isn't the point here. This is a drama about characters and life choices and relationships. Definitely worth watching
Was this review helpful to you?