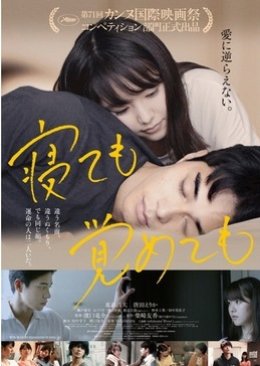 Story - okay this is why I'm low marking. The beginning was okay. But it quickly fell apart and became a complete chore to watch. I would mark this in minus numbers for the story. It was a mess of an ending with a ridiculous and unnecessary twist. The twist was what had me hurling abuse at my laptop. This story had so much potential (as the first half showed), sadly it was all squandered and for NOTHING. So for me this is 1/10

Acting/Cast - The cast deserved 9.5 maybe even 10 because they CARRIED this rubbish on their backs. Their acting was the ONLY reason I kept watching and the ONLY reason I'm giving this a 6 overall. Most notably Higashide Masahiro as Baku / Ryohei. The three main leads really gave it their all, but the writing and story itself completely let them down. I hope to see more of the three main lead actors, Higashide Masahiro, Seto Koji and Karata Erika (in that order).....they worked so hard to make a mess of a story watchable, and for that I can only thank them.......and hope they get better projects more worthy of their talent in the future. 9.5/10

Music - It was okay nothing really memorable. 4/10

Rewatch Value - there is only any rewatch value if you truly adore the the cast, especially the main leads, and can't find anything else with them in. However, if there are even adverts they've been then watch those - it will still be better than this. 3/10

Overall Score - As I've already said, the acting of Higashide, Seto and Karata is the ONLY reason I kept watching and the ONLY reason I'm giving this a 6 overall. so yeah, 6/10. (though it is still better than the all time worst of the worst 'Miss in Kiss' - though watching paint dry is still better than THAT mess).


Was this review helpful to you?