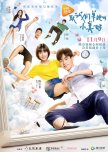 Why / who should you watch it?:
If you are looking for a light hearted romance drama then you got to watch A Love So Beautiful!
If you love those childhood friends to lover, cold male lead who warms up to the bright female lead, 2 guy chase 1 girl then you should try this drama out.
I would recommend if you are new to C-Drama or trying new genre.
What I think (In my opinion):
It's not a short drama as it's a total of 23 episodes but it will worth every bit of your time.  I didn't give the story a 10 because I feel that the story can be better and the ending can have so much more after watching the entire drama. To me is like I went thru a roller coaster ride and after being so excited for the entire ride the ending of it just didn't satisfy me as much as I expected it to be. The cast and their acting was great, their chemistry was on point and the laughter that they give will last me a while before I forget them.  The music consists of 3 songs but I only love the theme song as it's sweet and like a confession song.  Overall, the drama was a good one and there isn't a lot of dramas that made me chase like crazy.
I watched this drama cheering, crying, screaming and smiling together with them.  It's very relatable because is like I am going thru the journey all over again. So prepare your tissue, voice and heart for this amazing journey that you are going to take while watching this drama and off you go!
Was this review helpful to you?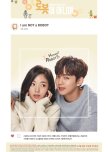 Before you read my review I would like you to know that I actually took a while to complete this drama. But the reason is mainly that I am way too busy and NOT because the drama is boring or I wanted to drop it. Due to my busy schedule, 30 minutes per episode was SUCH a big help compared to 1 hour per episode as I still am able to watch 1 episode here and there in between when I have my free time.
Ok, now back to the drama review!
Just a few words to describe the entire drama:
- Cute
- Easy
- Soft
- Light-hearted
If any of those words match the kind of drama you are looking for then you can give this drama a green light and give it a try.
What made me so attached to this drama is the loyalty of the characters. Even after going thru bad times their friendship is still there and it even made their friendship stronger. When there is a good time, they celebrate it together. Even though there are corporations scenes but nothing heavy or boring as it's still watchable and bearable.
TBH, I think some part of the drama, the storyline kinda run out of track but not too far away. Overall the drama is still worth a watch since it's a happy ending and everyone found their other half.
Was this review helpful to you?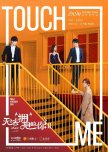 You do not need to read the webtoon before watching but you do need to watch season 1 before watching season 2 as it's linked.
Season 1 was light but season 2 is slightly heavier. It has more scenes that make you sit on the edge and make you wonder what will happen next. But there are a few loop holes (if you are able to notice) here and there.
As I read the webtoon before watching so I am hoping for a different ending like an extension of the webtoon while still keeping the main point. But sadly, the drama is not an extension of the webtoon but they did keep the main points. There are some scene that are different from the webtoon and of course there are similarities. Especially the building that they stay in! I was shock when I saw how similar it looked like and I was thinking if the webtoon artist took that place as an inspiration. Well done drama crew! ????????
Was this review helpful to you?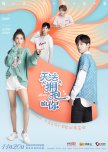 I read unTouchable (WebToon) first and when I saw this I was super excited because I enjoyed unTouchable a lot and was sad when the series came to an end plus who doesn't love it when their favourite webtoon come to live!
As I read the webtoon so I am kinda having high hopes for the live-action series. You do not need to read the webtoon unless you want to see a different story as the live-action and webtoon does have a little difference.
The overall story is light. Only a thing or two that is the exciting part of season 1. To be honest, I think QR is more suitable being LSY. I mean Zhang Yu Xi potrays LSY well but I think compare to the webtoon series QR has the face of being LSY. The height, the face, the hairstyle. As for LSY brother, I think they should find someone taller with a bigger body frame as that is what I feel from reading the webtoon. For SH, I think they should get someone who have more 'power' aura compare to XB.
Was this review helpful to you?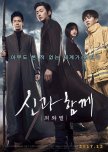 Great CGI! The no.1 thing I wanna praise about this movie. The CGI is so amazing that every part of the show I am just like "wow..." because it's so beautiful.
The movie will makes you think about the decision you made in life, be it in the past, present or future.  It will make you think and recall what you have done and choose and the result of that decision will it be right/wrong and was it the right decision.
Standing aside, the movie is kinda flat and most of the movie time will not keep you on the edge of your seat.  
Overall, the movie is worth watching for the 1st time and that's it. But I think some of you will not like it due to not watching at the cinema because I think that the sound and the device that will be playing the movie plays a big part.
Was this review helpful to you?