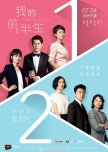 Best drama by a long mile, mature love, real life dilemmas anybody can relate to, perfectly executed. I am not sure why Tang Jing didn't notice the spark between He Han and her bestie from start, Tang Jing literally match marked those two. The fact she asked her boyfriend to help a damsel in distress to me she already lost, her bestie, always addressed He Han as a man, but she saw a business rival whom she competed against. On the other hand her friend, saved He Han but she fought him, honestly I couldn't fault anything in this story, except the mother who was too loud and over the top. But the cast brought everything home and after watching this, it's hard watching the flimsy dramas that exhibit screaming, slapping shouting for no reason. I can say it is civilised drama I have ever watched, with mature people who worked at resolving problems as they encountered them, no loose ends to the end. Next I see work from this writer I am in, hoping they get the best crew as this one.
Was this review helpful to you?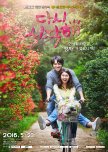 What a crock. The lead actors are so boring. That old guy with a baby is so so, that young girl who is supposed to be a doctor decides to be a spritzer girl in a departmental store, everything revolving around her poor tiresome role. The chairman s grandson and psychos girlfriend actually keeps the drama alive. Again the physical abuse is too much. The young ja kid suits tha chairman's grandson and the ther batshit crazy girl can shake up that noting placid lead guy. I would slap young ja too, I find the character absurd and boring. What's the message being sent out, leave school and sell lipstick, or don't have ambition, get married quickly to old man, mr ma. Just boring
Was this review helpful to you?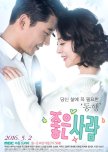 Because this is a long drama, the directors and writers have tended to stretch silly revenge plot too long, they have made they batshit crazy chick even more pathetic to watch, at least if any of their scenes are law or medically related, they should at least make it appear real rather than overrated. Currently in this life most people are well informed. When that other lady came out of prison, I thought they were going to swap the woman in coma with her double, but it got pathetic with kyongju and that horrid mother in law. What is with the squeaking Kyung ju's father, it's annoying to hear him sequel rather than talk normal. If somebody is in coma, should they be in bed , monitored by a professional. Do writers think the viewers are stupid. At least research and make it look real. Not the slap dash, wham thank you mam.
Was this review helpful to you?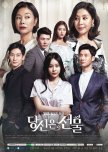 Drama is the best so far, however what is with the all the that violence by women against each other. Can't they communicate like normal human beings bedsides slapping and pulling each other's hair. Are there no laws in these work arrears, Do bosses physically abuse employees that much? How come lead female actresses are made to appear stupid? SeRa can actually ram into a car and come out Scot free, what a crock. At least be realistic many youngsters actually copy this. Can writers balance between violence, abusers and normality. Gong soo slapped by Sera how pathetic,
Was this review helpful to you?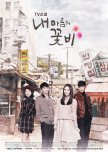 Now this drama is so cool, however viewers are deprived of eng subs, loving the story line. Here in the UK, most people prefer this drama to Happy Home just because it's more seasoned even though the portrayal of women sells its self short. if they could add Eng subs it would be nice to know what they are saying rather than judging by actions only. Lovely drama
Was this review helpful to you?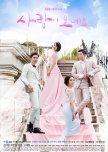 Now this drama is so cool, no dragging and hanging on about nothing. Hope it continues this way. Although the Hara owner at times appears as blank as anything no emotions on his face, less Botox please, the Villian bloke is my fav. Loving it.
Was this review helpful to you?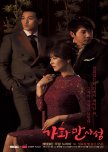 This review may contain spoilers
Initially the drama was goin on fine, until the last episodes, where, that HaeRyung is made to even to appear pathetic. This drama points out that abused women are stupid since they Ho back to abusers. I sincerely hope the MIL from hell plus HG both torture that stupid woman again. The writer must be a man, most women in this drama are either stupid, placid, filial except Misoon. Loving Mrs Bong for punching the crap out of that arrogant, character of her husband. However HaeRyung character is even pathetic to the end. Drama is loosing it's plot, hence the 7.7 review value. HaeRyung 's son was going to die from his injuries anyway, at least the good doc tried. My wish is to see MIL slap the HaeRyung one more time.
Was this review helpful to you?