If you're still experiencing technical difficulties, please report it
here
.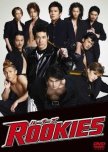 ROOKIES
18 people found this review helpful
Wow, this drama was pure brillaince. The start was fast pace and even when it seemed slow you were so caught up in the moment that it didnt bring down the movie.
Although some may say this drama was too emotional I believe that its a good thing, these kids went from fighting over nothing to fighting for their dream. I feel that this movie struck every chord that I expected and even hit some key points that I didnt expect. The tone of the movie switches well and I have to admit that I seriously stayed up at night telling myself "only one more episode." This drama is in my top 10.
Was this review helpful to you?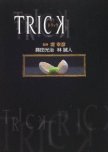 Trick
5 people found this review helpful
It was an enjoyable show, very intruiging to say the least.
I had read several claims about this show and I feel like it was a little overplayed. I didn't quite get everything I expected out of this series but nonetheless I was satisfied with the thought-provoking episodes and heartwarming moments. I found the humor in this to be particularly funny and I found myself laughing out loud several times.
I wouldn't say I was addicted to this series, as I tossed back and forth between this and 2 others at the same time. Though I would be more than willing to revisit this series once more. A great story and great cast just felt short-lived in my opinion. Hoping the second series can quench my desire for more; and so far it has.
Was this review helpful to you?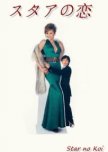 Well, to be honest I am surprised I am writing a review for this. I normally am not appealed to this kind of show but I was hooked onto the first episode, it took me forever to get the rest but as soon as I had them I was pretty quick about watching them.
I felt goosebumps all over several times and I was even inspired a few times. This show is great for someone looking for an innocent love story, the "get together and break up then back together" story line most of these dramas portray was either not found or felt by me in this drama. I felt the actress really played her role well, it was elegant. That was, until I hit episode 10, I literally got so frustrated I just turned it off and walked away. A spur of the moment decision made me decide to finish episode 10 and move onto the final episode, 11. I am glad I did, the last episode was not a let down. I was lifted and thrilled as I watched the last episode, as corny as it may have been, the way they ended it was just so ironic I loved it. I really am glad I finished it.
Was this review helpful to you?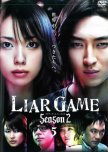 Great series, watched from the first season all the way through. Kept me interested and on my toes. Although having to sit through explanations of the "sure win" strategy that never work got to me a little, the fast pace, creative characters and overall setting kept me enticed. The psychological factor in this movie played a huge role in my decision to watch, and I am glad to say I was not dissapointed one single bit.
Akiyama, and his "enemies" all were very appealing but once again sitting through Kanzaki Nao's failures that made the "sure win plan" fail was painful. With Akiyama's quick and creative responses the pain was only short lived. A top 5 for sure.
Was this review helpful to you?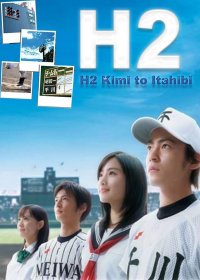 H2
4 people found this review helpful
This series was very heartwarming. Though it was a baseball drama it focused more on the challenges of high school, the love triangle and the development of the characters.
I found this drama to actually be very good, it had suprises and kept you on your toes. I really would have liked to have seen more baseball action, even if it stretched out the series, but overall I was very pleased with this drama.
I watched this between Call of Duty and hanging out with friends, it was a nice filler for time and made you get that warm feeling in your stomach.
Was this review helpful to you?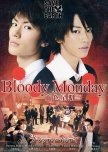 A very intense series that kept you on the edge of your seat constantly. I was spending more time at night than I should have trying to get in another episode of this series.
I was very pleased with the outcome as I hadn't really read up much on reviews for this series and just took a gamble with the summary. The action was very well played out and the slow scenes didn't make you want to gouge out your eyes. It was easy transitions that kept you interested in what was going to happen next.
Though the whole falcon flying through to the zone was unappealing and probably the most boring part of the series but it added its own signature touch that others may feel unique and creative. This drama made one feel the unbearable emotions that the characters themselves felt, the actors did an excellent job in this one and hit home with the audience in a top-notch performance.
When I revisit this series, and I definitely will in the near future, I look forward to coming back to this review and revising it as I see fit. Overall I found this drama to be in my top 10 and with one of the best action dramas I have seen yet
Was this review helpful to you?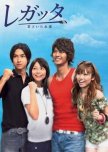 Regatta
3 people found this review helpful
I found this drama to be a keeper. I was hesitant to watch it originally but finally came around to watching it and I must say, there wasn't much to be dissapointed about. Though I would have wished to see at least one competition I was so caught up in the characters it was easily forgiven.
This series had one of my top 3 favorite actors in it and he played his role well. I was in sync with every emotion this drama tried to convey. I regret not watching it earlier in fact, this series is a favorite. The cast was PERFECT; each playing their part to the full potential, though I had my doubts all the characters really developed and you got to see each character grow up in a sense thanks to the actors.
I found the ending to be a tug-of-war as far as my stance on it. I really liked most aspects of the ending, just a couple things I wish would have gotten tied off.
Over all very impressed, like I said I wish I had broken down and watched this series earlier. I had been watching a couple others on and off but from episode 1-9 I kept going, I didn't break for another series. Give this one a shot, even if you thought it wasn't your type I was in the same boat and really think you will be just as glad you decided to give this one a watch as I was.
Was this review helpful to you?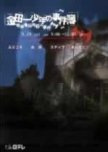 This had one of my favorite actors in it. Although he was in it the plot/storyline was poor. The way she committed the crimes was VERY interesting but otherwise it was a run-of-the-mill "Who dun' it." Acting was superb and I did connect with some of the poorly developed character roles. Overall it was worth the watch but not as good as I had hoped.
Was this review helpful to you?