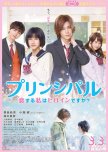 This movie was expectionally done in such a short amount of time. Since it was filmed in Hokkaido, the cinematography is stunning. Most of the film is during winter time so there's a lot of beautiful snow. The soundtrack is also amazing. One of the artists was Chico honeyworks who have done anime ops before so it really fit the movie. One of the pros of this movie is the outstanding supporting cast. Nobody feels left out in this movie. They all get their time to shine and have a lot of character development. I wish the two leads had some more romantic screen time but they do have some cute moments. The main themes in this movie are loneliness, not running away from problems, unrequited love and being honest with yourself. This is a feel good movie. I would definitely recommend it.
Was this review helpful to you?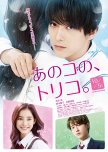 The main focal point of this movie is the sheer devotion the male lead Suzuki Yori has for his love interest. Usually, when characters are obsessed with their love interest they become really creepy. This wasn't the case with this movie. His dedication is heartwarming. Everything he does is for her. Another main focus of this movie is how the male lead looks like a nerd but he's actually a super hot guy. Kind of like an ugly betty type deal. I think the casting was great for this film. Everyone played their roles so nicely. Also a little side note that I noticed while translating was that the Kanji character for Yori means reliance. Which encompasses a huge part the male lead Suzuki Yori. Please give this movie a watch guys. It's really good. ;)
Was this review helpful to you?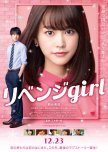 Okay, first off I want to say something important. The character listed as Saito Yuga's name is wrong. His actual name is Saito Hiromasa. It plays an important role in the movie. Also you may dislike the main character at the start of the movie but don't worry they do that on purpose. Now, besides being a political movie it mainly focuses on changing yourself and friendship. It does have romance but the romance is like a side treat. There are some really cute moments but for those expecting a ton of lovey dovey romance then this movie might not be for you. Another big part of this movie is girl power. Now, they execute it very well because it is balanced. The main girl doesn't just scream how she hates men, and then tosses them to the side to become the prime minister. This movie is all about working together. And the men and women both play big roles which is awesome. And I don't know who did the casting but everyone is so beautiful in this movie. I would recommend this movie, It was well done and makes you feel nice on the inside.
Was this review helpful to you?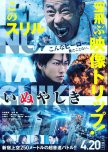 As a big fan of the anime I was curious to see how they would do this movie. This movie is less dark, bloody and gruesome but it is nicely done. They made a few changes to make it more suitable for movie format as well. But I would say that this movie has incredible action. One of the things that was a little strange was how 29 year old Sato Takeru plays a high school boy. He definitely can't pass as a high schooler but he plays his role very well. He captures the essence of the character he is playing. That's to be expected though he's a great actor. Everyone else is casted perfectly though. This movie has good action, good acting, and good suspense. I personally felt that the bloodiness wasn't bad but for people who can't handle blood in movies this is not for you.
Was this review helpful to you?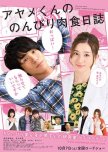 The 4 words I can use to describe this movie is cute, romantic, funny and informative. Wow, I was not expecting that throughout the movie facts about dinosaurs, archaeology, or fossils pop up. Not only that but little thought comments or just funny commentary pop up to add humor to the plot. This movie has a super manga feel which adds to the cuteness. It does have slightly naughty/ecchi parts in it but it's mostly conveyed through crude humor. The two leads had wonderful chemistry and really brought life to their characters. If you are looking for a light, cute, and funny movie then look no further.
Was this review helpful to you?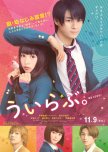 We Love
2 people found this review helpful
This movie is basically about two childhood friends who love each other but are so naive that they think it's one sided. The male lead wants to be the cool guy and as we know nice guys finish last so he decides to be a total jerk to the main girl. She's the submissive type that has no confidence and just kinda takes all his insults and demeaning comments like "You're trash". But since we know that they love each other we feel sympathy for both characters and want to cheer them on. They add quite a bit of comedy and they show that the male lead is actually just a sweet puppy dog to help viewers from totally disliking him. I really thought that the main girl's acting was splendid and the supporting cast do a great job. Hirano Sho makes a good tsundere character, he played a very similar character in Honey. Although I liked his character in Honey a lot more. I enjoyed this movie quite a bit. It's adorable and the story flows smoothly. Give it a watch guys. ;)
Was this review helpful to you?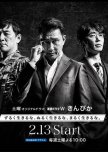 Kinpika
2 people found this review helpful
So this drama is a very cool drama. It revolves around 3 men. A soldier, a yakuza, and a secretary. All of them get screwed over by the government, yakuza and military. They band together to get revenge and the way they work together to take down their enemies is really neat. They seem like an unlikely combo but they become close friends. This drama will give you plenty of laughs, it has action, and it gets pretty deep into morals, society, and corruption. It has quite a different feel then a lot of other dramas I have seen. The dialgue flows very nicely between the cast. The actors work so well together.
Was this review helpful to you?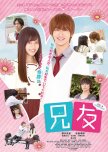 This movie is one of the most adorable movies I have seen. It has a super strong anime feel to it. It seems pretty cartoony as well because of the sound effects during the character's actions. This movie was very funny and has a lovable cast. It's a little bit over the top but it's supposed to be. There is some drama but this movie is for the most part very light. It doesn't get tragic or dark. Even the jerky characters were likable and really added to the comedy. There wasn't a single character I disliked. Give this movie a watch. It is light, funny, adorable, and romantic. ;)
Was this review helpful to you?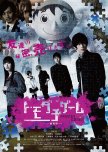 This movie is a dark psychological film that is quite entertaining. This movie explores what it means to be a friend. Can anyone say that they trust their friend with all of their heart? Surely anybody will quickly say yes but when push comes to shove that's when things get interesting. One of the strong points of this movie is the small cast. We get a good amount of character development and all the characters get equal screen time. Each actor/actresses put on good performances all around. Although the game is based on a Japanese board game it has its own special twists to it that make it fresh and fun. CGI is not overdone and doesn't seem out of place. This movie will leave you wondering what will happen next and the board game is quite entertaining. Give this movie a watch. ;)
Was this review helpful to you?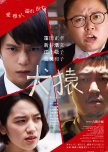 This movie is a dark realistic depiction of the relationship between older and younger siblings. The director did an amazing job bring out the realism. Kubota Masataka did an amazing job as always but he did not outshine the cast in this one. They all did a great job with their roles. The powerful message this movie delivers is that envy can be hideous and that family/siblings are the only people who can really make you mad like no other. They know what buttons to press and how to bring out the worst in you. But does that make your siblings your worst enemy or are they irreplaceable family? I'll let you watch the movie and find out. :D
Was this review helpful to you?