Details
Last Online: Jan 28, 2019
Location: Bongcheon, Seoul, S. Korea
Total Edits: 0
Birthday: September 26
Roles:
Join Date: February 1, 2014

aimperato
Bongcheon, Seoul, S. Korea
aimperato
Bongcheon, Seoul, S. Korea
I have a drama addiction... haha! I have many favorite dramas but It was very VERY hard to list all of them. Sadly, I could not list all of my favorites to the right of my profile. I will list them again here (and they are not in specific order from best to least):
Top Favorite Korean Dramas (This was the hardest to do.. but I think this is most likely it.)
Nine: Time Travel Nine Times
You Who Came From The Stars
Cruel City (Heartless City)
King of Baking, Kim Tak Gu
Cain and Abel
Iljimae
The Princess's Man
Time Between Dog and Wolf
Green Rose
My Girl
Invincible Lee Pyung Kang
The Thorn Birds
The Nice Guy
Top 5 Taiwanese Dramas
Fated to Love You
Smiling Pasta
My Lucky Star
Black and White
The Queen of SOP
Top 5 Japanese Dramas
1 Litre of Tears
Majo no Jouken
Hana-Kimi
Bloody Monday
Nobuta wo Produce
Top 5 Thai Dramas

Full House 
Love Sick Season 1+2 
Kiss Me
Sotus
Make It Right
Please note again that these are MY favorites.. everyone is entitled to their own opinions. I happen to like many dramas that are not most people's favorites. :)
OK, it is survey time!!! Some drama's I have seen so long ago that I simply forgot to mention many... I'm sorry! But I did list what came to my head first...I took this survey in case you are interested in some of my opinions and are looking for a new drama to watch:
Please *NOTE* This survey was filled out somewhere before 2016 or 2015. I just updated my profile on 4/17/2017 but didn't change the answers of the survey, except for the funniest scenes.
Best Hot/Sexy Kisses: Me Too, Flower had hands down the best kiss (for me anyway). But I will not ignore that some really intense kisses are in: Goong, The Nice Guy, City Hunter, Coffee Prince, My Name Is Kim Sam Soon, The World That They Live In, Secret Garden
More Aggressive Kisses: King of Baking Kim Tak Gu, Summer's Desire, When A Man Loves
Fake Kisses: Shining Inheritance, You're Beautiful, My Girl, Heartstrings, Heirs (or Anything with Park Shin Hye in it for that matter), Full House
Kisses nobody gives a shit about anymore once it finally happens: Big
Most Romance: It Started With A Kiss, My Lucky Star, Tokyo Juliet, Love Around, Devil Beside You. The Chinese drama When Love Walked In has a lot too! Taiwanese/Chinese dramas start the romance by the middle of the series and Korean dramas get you waiting...waiting..waiting, and you finally get there at the end and it is over! Ok, some romance (or kissing at least) starts earlier in the following k-dramas: Me too, Flower, Smile, You, The Nice Guy, Can You Hear My Heart, The Thorn Birds, Romance (2002), The Invincible Lee Pyung Kang, Prince's First Love, Coffee Prince and My Name Is Kim Sam Soon are some that have romance a bit earlier. Majo No Jouken if you are looking for Japanese.
Best Action dramas: Cruel City, Time Between Dog And Wolf, Black and White, City Hunter, The Fugitive: Plan B,  Two Weeks
Most Interesting plots and different from other dramas/movies: Time Between Dog and Wolf, Cain and Abel, Green Rose, Two Weeks, I Hear Your Voice, The Nice Guy, The Thorn Birds, Glass Slipper, 49 Days
Just different from other dramas/movies and not so sure about the interesting part: Dal Ja's Spring
Funniest dramas: Smile, you, Rooftop Prince, My Girlfriend is a Gumiho, Which Star Are You From?, My Girl, My Name is Kim Sam Soon, Fated To Love You
Cutest dramas: You're Beautiful, Oh! My Lady, Smiling Pasta, Hi My Sweetheart, Baby-faced Beauty, Great Inheritance, Flower Boy Ramyun Shop
Most Predictable: My Princess, Heirs, Full House
Most Unpredictable: Nine: Time Travel Nine Times, Summer's Desire, Royal Family, and many historical dramas.
Most Boring dramas EVER: Swallow the Sun, A Game About Love, and Love Rain.
Very Underrated dramas and VERY enjoyable: Last Scandal, Invincible Lee Pyung Kang, Which Star Are You From?
Very Overrated for no reason (probably because of the cast): Heirs, Heartstrings, Mary Stayed Out All Night, Mischievous Kiss (Playful Kiss)
Good but with tragedy:: Tree Of Heaven, De Ja Vu, Iris, Cain and Abel, Green Rose
Drama I was most disappointed with: Mischievous Kiss (Playful Kiss) because it isn't even comparable to the Taiwanese version... *sad face* LAME!
Great drama with worst ending: Fashion King
Disappointed with: Big (starts off good and takes a dive to bleh..)
Most boring beginning (or long back stories) that I can bump up to a 4 or 5 star later: Can You Hear My Heart
*SPOILER ALERT* 
Funniest scenes: 
-You're Beautiful's scene with Tae Kyung running through the field from a pig.
-Fated to Love You, Ji Cun Xi was stuffed into a blue barrel. After his head was shoved inside it, he was supposed to have a secure rope around the barrel to prevent any irreparable damage. (This was supposed to prove his love for Xin Yi.) BUT, Ji Cun Xi rolls allll the way doooowwwn the slope in the barrel before the rope was even placed around the barrel.
-Another Miss Oh's scene with the bra insert. I think that was the funniest thing I've ever seen because it was so random and out of nowhere. I think I really died.
And FINALLY, there are also some actors that I absolutely swoon over.. ^^; What about you??? Do share in comments below!~
#1 Lee Jun Ki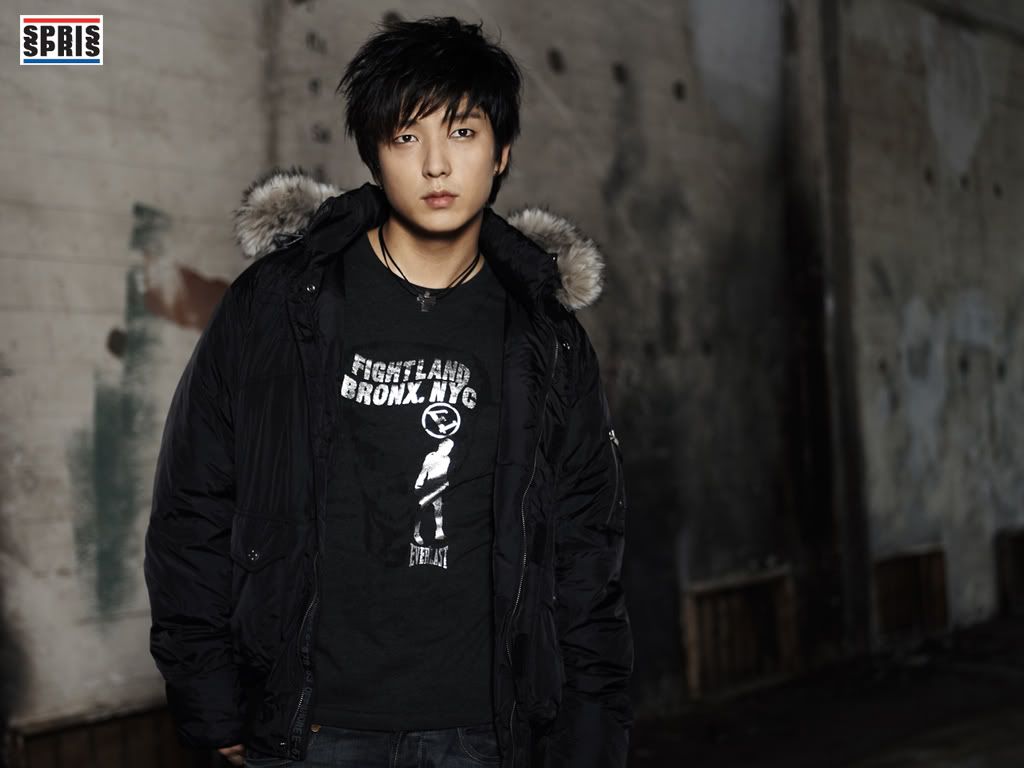 #2 Mike Pirath
#3 Lee Jong Suk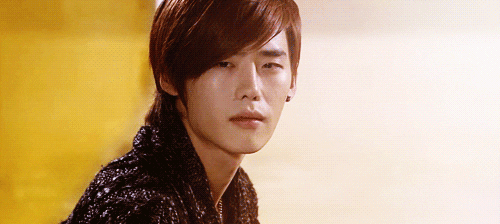 #4 Jung Il Woo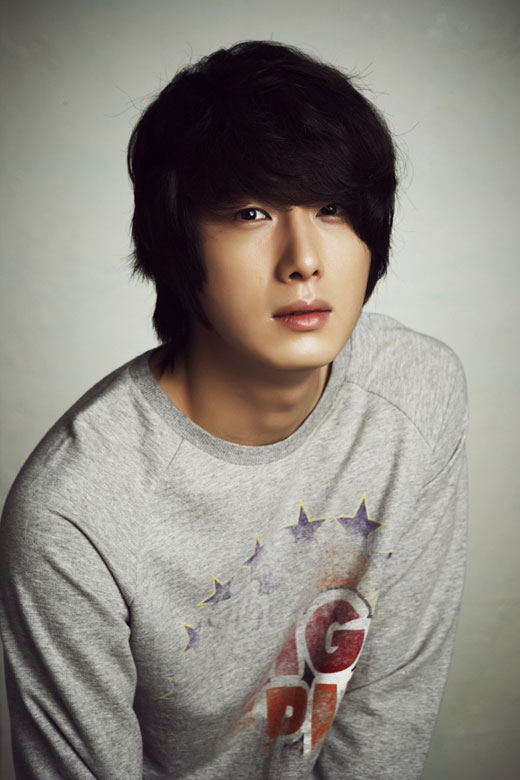 # 5 Song Jun Ki
#6 Yoon Si Yoon
I have more bias.. above are just my top most important 6 actors. :) Let's see if you can figure out who else I like:
#7
#8

#9
I had more posted after this picture.. but due to my unnecessary rambling, I just deleted it.. XD
Statistics
157d 21h 44m
ALL TIME
3,900 episodes, 246 shows
2d 22h 49m
ALL TIME
45 movies
List Updates
Currently watching

17

/32

Jan 28, 2019

Plan to watch

Jan 22, 2019

Currently watching

Jan 20, 2019

Plan to watch

Jan 20, 2019

Plan to watch

Jan 20, 2019

Plan to watch

Jan 20, 2019

Plan to watch

Jan 20, 2019