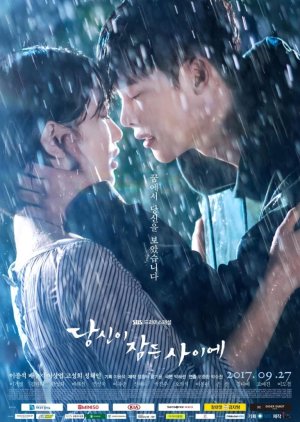 For a change, I've decided to get straight to the core of my enjoyment of While You Were Sleeping: the collective alchemy.

This drama is a constellation of highly interesting characters who shine individually, but are amazing as a group. When talking about chemistry, we invariably think of romance, but I've come to consider this an oversimplification, since the bond between friends, relatives or even respected colleagues can be just as strong and palpable as any romantic relationship, given these characters are well written and acted out.

After watching 4 dramas by the same pen, I can affirm this is the writer's signature. Her characters are always intensely human, imperfect, goofy… unripe even. Then, they grow, they overcome obstacles and they learn but, guess what, they stay human, imperfect, goofy and incredibly relatable.
Therefore, while I fully agree with all the other reviewers here who were not convinced by the love story, I don't consider it a major problem. Hong Ju and Jae Chan are a lovely couple, one we could all meet at the bus stop; they are very real, they talk to each other and their growing affection is not dragged for ages. The only downside of a "feel-real couple" is that it doesn't pierce the screen or our heart.
Again, I didn't really care. I loved the ensemble and was truly sad to say goodbye to them all. Even the main villain had a twisted charm. And although Woo Tak must be one of the dearest, most hug-worthy and adorable character I've come across in a long while, I venture as far as to say that had he got the girl, the end result would have been the same: sweet, but not sizzling.

The way I see it, this has nothing to do with the acting, but the way each character was written. The whole cast played exceptionally well and empathy for them was always high.

I loved the soundtrack too, but not at first. I warmed up to it slowly but steadily and particularly enjoyed Suzy's "I love you boy". Songs and instrumental pieces are used with due parsimony and don't overpower the scenes.

WYWS is sure worth re-watching. I'm already planning on luring one or more of my fellow watchers into sharing the pleasure with me.

Was this review helpful to you?