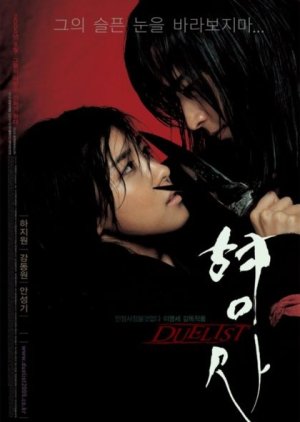 In a word: beautiful.
Duelist is a painting in motion, where a lot is hinted and nothing is explained.

Some may lament the lack of a true plot, but on my part I believe a movie has different means of portraying a story than a book or a drama. It's based upon images, not necessarily on twists and events. Just like poetry is based upon the evocative power of words, not on facts.
And the direction used the cinematographic tools to its full potential in this movie.
I watched it with my mouth open. Beautiful screenplay, beautiful dance-like fights, beautiful just-hinted erotism.

Yes, the plot can be reduced to a 10 minutes narration. But so are a lot of theatre pieces, played upon style, movement, colour and photography.

Acting is wonderful, and so is the music. This is a ballet, after all.
Rewatch value is obviously high: I'll go back to it whenever I want to just sit and admire a beautiful, colour filled painting.
Was this review helpful to you?