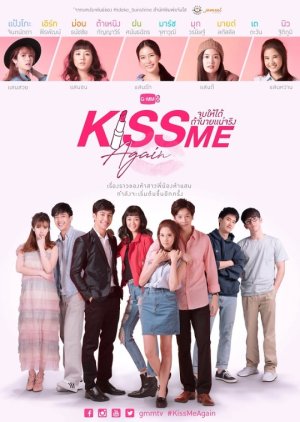 This review may contain spoilers
I have to be very honest with this one: I literally skipped almost every single scene that didn't include Pete or Kao because I wasn't interested AT ALL in the other couples. Tay and New saved the show for me because even though they aren't the most skilful actors, their chemistry is incredible and I hope we get to see them as a couple again in the future. A few things I didn't like:
-Why is there a fighting scene (or several) in every episode? The makeup artist worked hard.
-The abusive relationship between Sanwan and R... I just can't. And she is stunning with or without glasses, if he doesn't love her for who she is then goodbye? I like me some bad boys who turn good but it was too much, that plot killed half of my braincells.
-Too many couples, couldn't care less about half of them.
-The sisters' mother is C R A Z Y for setting her own daughter up with someone she HATES for money or whatever that whole deal was about.
-The sisters didn't have a good relationship which breaks my heart because honestly, cheating on your sister with her boyfriend... dude. Dude.
-Ah, the advertisements.
-I don't know, it was too much. Too dramatic. Too... just too.

Things I actually enjoyed:
-Thanks to this show I found out about TayNew and now I'm rooting for them!! Hopefully they'll get married one day lol. Or at least stay close friends! SO SO SO CUTE.
-The friendship between Pete, Kao, Sandee, Tada and June.
-Everyone was very good looking.

Oh well, it took me at least 6 months to watch this drama and I didn't even watch every scene. Don't recommend it at all, except for PeteKao and the friends' scenes.
Was this review helpful to you?