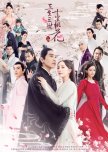 This is probably the only Chinese Drama that I could watch over and over again. The story is just so good, and you're taken on a roller coaster of emotions with the characters, their loves/betrayals (they feel so realistic). I thought the leads did a phenomenal job with regards to their chemistry *swoon*, and just made it so much fun to watch. Also, normally I find dubbing to be really distracting, but the voice actors did a great job in merging the voices to the emotions and situations of the characters. I also kinda enjoyed the story of the secondary leads which we'll be seeing in the sequel that'll hopefully be coming out soon, but I don't think it can compare to the story of the main leads.
Was this review helpful to you?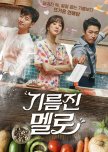 This show was difficult to finish. I feel like most people watched it for Jang Hyuk, who always does a great job. It seems really funny and sweet at first, since it tied together familiar actors from Strong Woman Do Bong Soon, Chief Kim, and Jealousy Incarnate. At times the interactions felt very random and cliche, and as much as I love a good love triangle, it was just so disappointing to see. The leads lacked chemistry, and I wish they had chosen a different female lead. After a while, I only kept watching for the cooking/eating itself (I also really loved the technical aspects, such as "knife skills"). The competitions felt similar to what you would see in the anime Food Wars, but you could tell who was going to win, even with the tug-of-war. The world felt very small and predictable, but I like surprises. I was hoping this would top the other dramas I listed, but sadly it didn't come close.
Was this review helpful to you?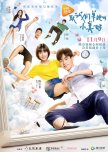 Firstly, I have seen many Chinese dramas and this one balanced every factor beautifully. I felt that it was just the right length (24 eps, compared to the usual 40+ with terrible plot lines, and episodes that just drag), and seemed to follow the formula for a Korean drama, in that it was clever and not too predictable.
I was fully invested in both the lead and supporting characters, in most dramas I tend to skip the part of the supporting characters, but not this time; everyone really held their weight. I really thought the actors outdid themselves in every aspect, and the chemistry made me hold my breath at times.
Even though many compare this to Playful Kiss, I'd say that yes, there are some similarities, but it is very unique and not nearly as "silly" and "annoying" as that show. This felt similar to a slice of life/school anime initially which developed into a very sweet romance. There is also that trait that is often seen with the girl with really short hair being loud and spontaneous, like in Reply 1984, and even the Taiwanese version of Skip Beat (which is the closest, I just kept thinking of Ivy Chen). It was nice to see maturity evolve particularly in the female lead character, from start to finish.
One final thought that kept crossing my mind throughout the show was that I really wanted to have such supportive friends as the lead character had, I was actually jealous at times because they portrayed such a genuine friendship. I laughed with them and cried when it was tough, the emotional investment was there. I think that is why this show also reminded me of animes like Toradora and Kokoro Connect (and even Clannad, but don't take it too far)
Was this review helpful to you?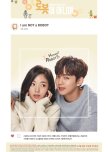 I was reluctant to watch this drama at first because I knew from the story that it was bound to get complicated. It kind of felt like the film "Her" mixed with Kill Me, Heal Me, and Big Hero 6, but glad it was different. Nice to see decent character progression. This show had several hilarious scenes and ones that rip your heart out from the betrayal on both sides. I was really annoyed by the medical information, especially in the first few minutes... smh. There were also some just coincidental ridiculous scenes which I understand were supposed to be funny and put pressure on the characters, but I felt like they should have changed those to something a bit more believable or simply less gross. One final thing that always annoys me is Korean people speaking English, or English-speakers not talking normally/too slowly. I usually just skip those parts if I can help it, but they often ruin dramas for me. The only actor who executed this well was Kim Min-Kyu, and to be honest he was probably the actor I kept watching for throughout. Overall, I thought this show was pretty good from start to finish.
Was this review helpful to you?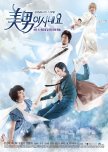 This show feels like a classic now, especially considering this was one of Park Shin Hye's sillier/more passive roles. It was recommended to me a couple years ago, before I had become familiar with kpop. It's definitely a show for a beginner and has the right amounts of drama and romance associated, but doesn't take itself too seriously. If you watch the Kdrama LOLs on Youtube, this show is on the series, and it shows you all the dumb and ridiculous moments this show has to offer. Regardless, it's quite funny and unique. This is one of the only shows of Jang Keun Suk's that I can watch anymore. He often plays an arrogant character that softens up and exposes his troubles. I also thought that having Jung Yong Hwa from CNBlue and Lee Hong-Gi from FT Island, made this show that much better, even though they weren't really actors at the time.
Was this review helpful to you?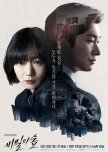 Stranger
0 people found this review helpful
I live for suspense/thriller/mystery/crime/law dramas. I felt like the writers brought something new to the table with regards to the lead character and his motivations. Honestly, I liked that there wasn't a lot of romance in this and it helped the show keep its focus. I liked that this wasn't a predictable show and that most of the actors/actresses I hadn't seen in previous dramas, so it kept me glued to the screen. The only disadvantage is that after watching the ending of a mystery, it tends to stick with you, so if you go and rewatch it, it doesn't feel as fresh or novel as it was when you see it the first time. I think the emotions portrayed by the characters has kept me coming back, to the point where I'll be sweating because of the suspense, that's how immersed I get.
Was this review helpful to you?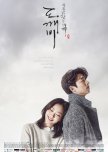 Goblin
0 people found this review helpful
This is a show I recommend to everybody. It's got everything you could want and more. I'll admit that it isn't the most mature/serious show in some parts, however I think that's just how Gong Yoo works; he's just got a knack for that kind of character. I was seriously absorbed into this show, and I didn't even want to skip the parts with the secondary leads (Lee Dong Wook and Yoo In Na) because they were so good too, they all had such chemistry. The bromance was super fun to watch too. I just find myself coming back and then laughing or crying. IT IS SUPER SAD! You have been warned. I must also note that the music was fantastic and really stays stuck in your head, even now I can hear a song from the show playing in my head. You will want to look up the soundtrack after you've seen it and keep it somewhere safe.
Was this review helpful to you?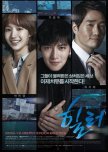 Healer
0 people found this review helpful
First I've gotta say that this felt very similar to City Hunter, probably because of Park Min Young, but I thought she did a better job in this show, I almost didn't recognize her. Second, it was super fun to see Kim Mi Kyung as a computer hacker; she is such a versatile actress and I'm always surprised by her roles, you would think she does this just for a new challenge. Thirdly, I was drawn to this show because of Ji Chang Wook, mostly because of his performance in Empress Ki, and I wanted MORE! This show felt very raw (in a good way) in some part, to the point where you get chills. It had a good balance of action, ROMANCE, and comedy, and the mystery also helped to drive the show, so I give it props on the story.
Was this review helpful to you?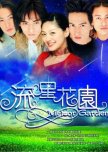 After watching Boys Over Flowers (Kdrama) years ago, I stumbled upon this via a recommendation, and I must say that I like both part 1 & 2 better than the Korean remake. I understand that film quality and editing wasn't the best almost 20 years ago, but I mostly look at overall character development, especially when you're comparing the female lead in both shows (Shan Cai and Jan Di); I thought she was much stronger and not as "silly" in this version. I also enjoyed the transformation of Dao Ming Si and I found I paid some attention to the supporting males as well (Vanness Wu, he's very easy to recognize in his other works and also doesn't seem to age). The only thing I didn't like, and of course this is just how the story is supposed to be, is the characters' tendencies to flip back and forth between love and hate, so don't be surprised by this, it's quite common in dramas. One final thought is that this version felt richer and not as rushed since apparently Part 2 (31 episodes) is crammed into the last episode of Boys Over Flowers. There are some other differences in plot between the shows.
Was this review helpful to you?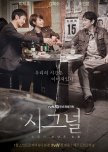 Signal
0 people found this review helpful
Such a cool idea for a show and one so well-executed. I am a little disappointed that they left us on a cliffhanger since usually the story is wrapped up within one season, so I'm hoping they'll eventually do a second season. I must say this show could have gone in a lot of different directions and I'm glad that it didn't have a predictable plot. This is definitely in my top 5 for a good suspense/thriller/mystery drama and one that I would recommend to those who are new to watching kdramas, although don't be surprised if other shows don't measure up.
Was this review helpful to you?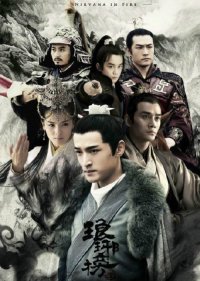 Overall this was a fantastic drama with incredible actors and a well-written story. Each episode left me wondering what challenges would come up and how they would be overcome. The characters themselves were excellent and I think not having too much romance really helped keep the focus of the show. I also though the female lead's character fit well since often you'll see one who is too soft/weak or just gives in too quickly. This was the first drama of Hu Ge's that I've seen and I'm looking to see what other performances of his can top this one.
Was this review helpful to you?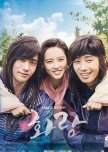 Hwarang
0 people found this review helpful
If you wanted Flower Boys with a historical drama, well you've come to the 2nd best one. I thought this show started off great (probably the first 6 episodes), and then didn't really keep up the pace. There were almost tears coming down my face, which I understand is to motivate the characters with revenge. I guess I get tired of love triangles with a wishy-washy girl. I also didn't realize how much I had wanted to see the 2 male leads together until they were. I would compare this to the Sungkyunkwan Scandal which I think is a little bit better than Hwarang. There's just something about shows that don't take historical dramas seriously (Moonlight Hidden By Clouds), and having good looking actors doesn't make it much better. I think if you want a better executed drama with a similar story, go with Moon Embracing the Sun, or even The Princess' Man (but only if you're really desperate).
Was this review helpful to you?