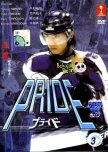 Pride
6 people found this review helpful
Even after 3 days since I finished this drama, I'm still having serious withdrawal symptoms... so I just had to write down some of my thoughts on it...
Only thing I want to focus on here is the cast, the acting and the relationship between the characters. This has to be hands down one of the best japanese romance dramas out there... You will not find a better looking/better acted couple out there. Also, if you're talking about chemistry, theirs was so good here I'd say there was 'literally' a huge chemical reaction whenever they got together. Throughout the drama, both Kimura and Takeuchi were extremely natural as if this was real. There were several scenes where my heart just melted like butter - so mesmerising and elegant... The sports in this drama was a nice touch; I'm not a fan of Hockey but it served as a good background for the development of our male and female protagonists.
One thing holding me back from giving this a 10 on the story front was that towards the end it felt a bit dragged out, but the ending was, indeed, very satisfying and emotional, so not very much to complain about here overall.
But on the whole, this was a thorough 10 without a doubt.
As they say in Japanese, suteki na dorama deshita~
Was this review helpful to you?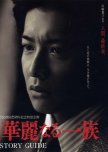 As I was looking for an unforgettable drama like The Great White Tower, I stumbled across Karei naru ichizoku, another classic recommended by many on the Internet - and boy did it not disappoint. The grandiose nature of this drama and seemingly cheesy plot may put some off from watching this drama at first, but to tell you the truth, I was hooked right into it after watching the first episode.
Story: Without trying to repeat the plot summaries on this website, this story is essentially about the struggles within the Manpyo family and the themes of hope, love, determination and trust. Overall, it is a highly thought-provoking story containing many lessons and things all of us viewers can learn from.
Acting/Cast: This goes without saying, the cast + the acting was excellent. Kimura Takuya and Kitaoji Kinya were definitely the stars of this drama. I was also highly impressed with everyone else, each playing their role perfectly and causing us viewers to form connections with their characters - even at a personal level.
Music: Delicious yet not too cheesy and annoying. Perfect for this type of drama and the grandiose nature of it.
Rewatch Value: Definitely worth rewatching in the future.
I apologize if I haven't really revealed as much as I could have in this review, but the story and impact that this drama can have on you speaks much louder than my words.
I can safely recommend this drama to anyone. You will not regret it.
Was this review helpful to you?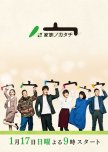 Thoroughly enjoyed that. Honestly stumbled across this drama randomly and ended up finishing it within a day, oops…
Is the story unique or amazing? Nope, its not. But thats not the point, this drama is about life, its about family, relationships, friends and so on… Particularly noteworthy are the gradual changes in the characters of both our male and female leads, slowly opening up to others around them and confiding in them. But the story isnt only about those 2 leads, everyone is involved in this, all the other characters… What I take the story of this drama to be expressing is that marriage or love is not necessarily a prerequisite to creating a family. Friends, acquaintances, daily banter and happiness/sadness is what makes up a family. Or, another way of putting it: A true family isnt only constituted by its form (marriage etc), but its the substance, the things that go on within it, the people that make up a family.
But anyways enough of that serious stuff, Katori Shingo was awesome here, as usual - he portrayed his character quite well. Ueno Juri as well (I started to like her ever since Nodame… ). The relationship/quarrels between them were entertaining and addictively good. Other characters like Nishida Toshiyuki (the father) and Arakawa Yoshiyoshi (a workplace colleague) added depth and humour to the drama. Key thing was I thought everyone's acting was pretty natural, as expected of a drama that resolves around family and life - and i think most, if not all of the cast nailed it.
(Side note: Some say this drama is similar to Kekkon Dekinai Otoko. That might be true, especially with the male lead's character, but the story is generally different, and this has more of a family/ daily life feeling to it)
Rewatch? Definitely why not, its awesome.
Anything else? Music was catchy and addicting.
Is it perfect? Of course not - but that was nonetheless a day well spent…
Was this review helpful to you?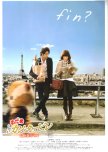 I must say the second part was the star of the show, not that the first part wasn't good but this was just on a different level.
Both Part 1 and Part 2 are continuations of the main drama series: Nodame Cantabile, so I suggest watching that series first before touching the movies.
Just some quick thoughts on the story and the characters. The star here was definitely Nodame, in this second part we could start to see her mature, her thoughts deepen and her emotions much richer than ever before. We could physically see her technique improving and the depth and emotion growing with every piece she plays. I must say, that Chopin Piano Concerto #1 she played was superb, not just musically but her acting, her emotions simply shined throughout the piece. As usual, Chiaki was brilliant, and his realisation that he should treat Nodame a bit more seriously finally surfaced in this second part.
Brilliant, absolutely brilliant - what a great end to the entire Nodame Cantabile series...
Was this review helpful to you?