Details
Last Online: Dec 17, 2019
Gender: Female
Location:
Total Edits: 0

LV0

Birthday: November 30
Roles:
Join Date: February 17, 2012
ABOUT DRAMA
Well, I love Japanese drama because it has this intensity and rawness that Korean drama lacking of. And there is human, dark and slice of life drama that I can watch anytime. Also the comedic drama that just as fluffly. I watch Korean drama too but rarely it hooked me to the end.
I love and prefer dark and thriller drama with a real artist comes from real actors..Actor like Eita, Odagiri Joe I love to watch.
I love epic love story too but my tastes changing after I got married I think. Am still in my 20 but I dislike melo, angst, or cliche dramas hence bring me to not easy to satisfied when its come to romance drama. Korean dramas has their own spunk and charms but the writings is somehow not consistent and that makes most of their romantic dramas full of cliche, repetitive scenes and plots. My recent fav of rom-com or romance  is Love Shuffle, Arang (more fusion but I LOVE their love story), Answer 1994, Miss Korea and just completed Disovery of Romance. These dramas is low-key, not something over the top but relatable, the characters are flawed (not all is likeable), no angsty moments that's goes unbelievable or some melodramatic scenes that just dramatic for the sake of dramas.
Japenese USED to make excellent romantic drama and great love scenes but somehow their social paradigm really reflecting the writing of romantic Japanese dramas as well. My fav writer of course Kitagawa Eriko who has written many classic and epic love story like my ever fav, Million Star Falling from the sky and Beautiful Life. As goes the classic Long Vacation, Asuno and Orange Days. But nowadays her dramas is not as original as before. In the past 10 years, there weren't many  romantic Jdorama that really captured my heart really deep and their love interaction is very restrained and restricted and usually they ended it with open ended or the character go their own way.
NOW WATCHING 
Please watch Gomen Gomen ne Seishun! and Sayonara Watashi. I have rave about these two gems and masterpiece just a while both in their section and please excuse me while I cried for these two drama awesomeness!!!
Kudo Kankura is a master and lagend in writing comedic and uplifting dramas that will make you happy for a very loooong time!
ABOUT ACTOR
I love Japanese actor that can deliver the intensity, depth and subtle performance. I will divide it into three categories
MASTER & HIGHLY TALENTED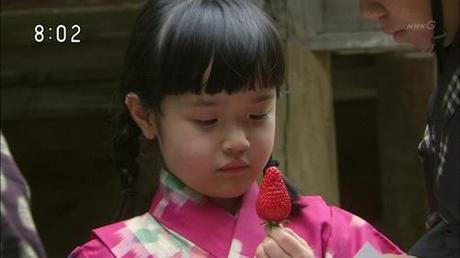 Odagiri Joe
Abe Hiroshi
Eita
Fukatsu Eri
Takako Kokiwa
Aoi Yu
Hikari Mitsuhima
PERSONAL FAV ( Classic. I love to watch them but seems on and off and can't really breakthrough the depth yet in their works.)
Kimura Takuya
Takeuchi Yuko
Tamaki Hiroshi
Nagase
Hirusue Ryoko
Takeshi Kitano
Kato Koyuki (Heard she is very good in Long Goodbye)
POTENTIAL
Ueno Juri
Yoshitaka Yuriko
Ayase Haruka
Ayona Go
Tamayata Tetsuji
Kanno Miho
Motomiya Izumi
Young one 

Who I want to watch breaking their barrier
Higashide Masahiro (LOVE His acting!!Extremelly talented)
Kame
Matsuda
Matsumota Jun
Anne ( Watching her in Gochisama, Very sincere acting)
Just because...;) I love watching their acting eventough its medicore at its best
Yamapi
Miura Hiruma
Keiko Kitagawa
Actually there is many actors that I haven't watch their works but heard lots of praise from my personal fav reviewers like the ever uber talented Sotashi, other like Sakai Masato, Matsuda Ryohei, Shota,and others veterens and seniors who I didn't really remember their name but I love their works.
-Will add later on. 




ABOUT LIFE

A seekers of knowledge. Love peace and humanity and learn from others people, cultural and nature. Love art.
There is no God but Allah and Prophet Muhammad is the messenger of Allah.
Statistics
50d 18h 53m
ALL TIME
1,407 episodes, 181 shows
19h 41m
ALL TIME
10 movies
List Updates
Plan to watch

Nov 12, 2019

Currently watching

15

/16

Sep 19, 2019

Plan to watch

Sep 14, 2019

Plan to watch

Sep 14, 2019

Plan to watch

Sep 14, 2019

Plan to watch

Sep 14, 2019

Plan to watch

Sep 14, 2019

Plan to watch

Sep 14, 2019