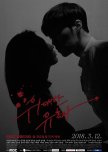 ONE thing I can say about this drama is that it is NOT a RELAXING drama, but a PAINFUL, STRESSING drama. You can't find any laughter or positive scenes in this drama, but you can witness how evil people can go, even if you are close to them.
HOWEVER, considering the plot and the setting, this drama was not that bad like others are criticizing.
I think the ending was well done, despite all the negative and betraying story line until episode 31. Until the end, this drama was full of sad, gruesome, irritating, and questioning scenes. I was really curious how the "motive", the three had in the beginning for Tae Hee, will cause issues, but over all, it was well scripted.
Story: I think it was based on a novel, but the directors did a great job turning into a screenplay. Not only the plot but the choreography and the shooting places were great too.
Acting/Cast: The casting choice had no problem. One thing I want to say is that they lack a bit of facial expression. Everyone had almost only one or two faces that they were really difficult to read their feelings sometimes. Some are criticizing Joy's acting, but I think she did a great job.
Music: I really liked the intense OST they had with violins.
Rewatch Value: If you watched once, I think you may rewatch it if you want to see the cute couple again.
Overall, this drama was well made, and I really enjoyed it. At some point, I was questioning how low everyone will go, since even some promising characters betrayed the viewers. I really loved the way the drama was rapped up, cause it was not something unreal, but logical and reasonable. To be honest, I was also okay if the drama was ended in a completely negative way...
Was this review helpful to you?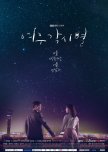 This review may contain spoilers
First of all, I will be honest that almost dropped this show watching the first two episodes, because I thought it would be one of the trending "relationship-between-human-and-robot" stories. However, I returned to this show after I was unexpectedly spoiled by YouTube and realized my guesses were wrong.
This show focused on human relationships rather than real-life problems that happen in airports. Typical plots in airport dramas such as airplane accidents and troublesome passengers were covered, but briefly. Other than the relationship between the top two, the security couple, the manager couple, the lonely friend, some stressful bosses were covered.
The con reasons I gave 7/10 overall for this drama are the following:
- There was nothing deep or surprising. Basically, some ruined relationships in the past were fixed with some gangsters involved. They could have been fixed easily by simply communicating.
- Too many unique characters, and some were irrelevant to the story. Scenes like witnessing a husband cheating, workplace rumors, and relationship with some dark forces... these incoherent incidents messed up the main plot.
- Ending sucked. All those emotional struggles surrounding his disability became unnecessary in the end, because no one cared about it including him in the end right?
Like it said during the show, everyone is unique and have different views and opinions, despite working at a place where they serve customers who only care about themselves, because it's an airport. You can think of each other as "someone passing by in your life", and you will eventually forget about the encounter. I really liked this message.
It was really heartwarming to watch, with the help of some great OSTs. They really matched the theme of this show. However, it all ends up to this feeling, as if I rid on a ferris wheel instead of a roller coaster. Everyone carried stresses in the middle, but they all got along in the end.
Was this review helpful to you?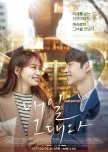 I don't care what others say. This drama is one of the best fantasy romance drama I have ever watched. Time travelling dramas can sometimes be confusing and "unrealistic". However, this drama did not have miracles or coincidences, but purely and not hesitant to use "time traveling" as a tool to construct the story. Every tiny scenes are connected to each other, and greatly affected the closing episodes.
The story had some unique initial settings, like an accident, a rapid marriage, and taking advantage of time travelling. They distinguished present and non-present scenes by using separate screen sizes, and brought up stuff like "future" products and lottery ticket digits, which are things one would probably do when you have the ability. I was a bit surprised about the rapid-yet-they-broke-up-once-marriage, but thanks to that, I think the drama was able to fit in 16 episodes, which was a perfect fit.
Casts and characters were awesome. Personally I loved the character Ma Rin, for her strong, understanding, and honest yet clumsy character. Doing everything she can with her power, but sometimes being clingy towards So Joon was just cute to watch. I really wished So Joon and Doo Shik were a bit more honest towards others.
The music had a perfect match for every scene, from a sweet, loving scene to an intense, sweating scene.
I am planning to watch the drama again, cause I want to remember details in every scene (like the train accident scene), and was also relaxing to watch. I think people can discuss things like fate and future after watching it.
Was this review helpful to you?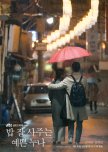 Like everyone is saying, since the couple's chemistry was TOO good, the expectation for the story, especially the ending episodes, went TOO high. Consequently, this drama has failed to meet this overwhelming expectation.
First of all, I would like to congratulate the casts and staffs for challenging to make such drama, cause woman-older-than-man couple is a difficult aspect to portray in any kind of stories. The couple has to be well balanced, since if not, the viewers will start to feel uncomfortable. For this drama, the relationship part was absolutely perfect, and the mood created was well matched. I could have given 10/10 just for the couple.
The reason I gave 7.5/10 is not because the story was bad or the ending was unsatisfied, but the maximum I can give was 7.5/10 even the drama had a different ending. As I wrote in the opening, the way this ended could not meet the expectation. Honestly, I cannot exactly explain what the "expectation" was, and unsure what kind of ending could have been good. What I can say is, "Yes, it ended that way, but now it's back at ground zero... They will have to face the same thing again...". Lastly, about the ending, I want to ask others, "So everything was his fault then?"
Other than the ending, the drama had few unsolved issues like the sexual harassment incident and the family problem. It was unclear how those were resolved after all.
Story: As stated above, the directors did really well challenging such a heavy plot.
Acting/Cast: WONDERFUL!!!! Are they dating? One thing to say was... can you please not have such irritating mothers anymore?
Music: Nice, but would have been better if it had more variety and tempo.
Rewatch Value: You can come back to witness their chemistry, but other than that, there's nothing.
Overall: You should watch this drama. I recommend it. HOWEVER, try to suppress your expectation, cause you may end up having a discomfort...
Was this review helpful to you?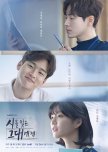 The first few episodes were great, but it feels like the drama had too many relationships and problems to take care of, resulting in landing on a weird place.
Each characters had unique backgrounds, and the drama exposed them really well. Misunderstanding in the past, refusal, infertility, poverty, children, family, cheating... these things were included and were revealed in a positive way.
HOWEVER, it just ended with the reveal.
Basically, the directors threw in those interesting factors, but they forgot to pick them all up in the end. They only took care of the love triangle. I had questions while watching it, like:
What about their relationship? What happened to his dream? What was the point of having that scene if you are not touching it again anymore?
For me, it was quite disappointing.
Story: As I said, fun until the last few episodes, and went MIA. Didn't have any remarks or excitement. If you like poems, then this drama is for you.
Acting/Cast: Good choice, but nothing more.
Music: Matches the poem.
Rewatch Value: Good source of finding an interesting poem. However, it might be different when you read the English subtitles.
Overall: It was a good relaxing drama. I was watching parallel with "The Great Seducer", which was quite negative, this drama was "healed" me. However, this drama lacked excitement, that some viewers may find this boring.
Was this review helpful to you?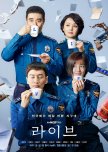 Live
1 people found this review helpful
Best crime/police drama I have ever watched. Its story is simply incredible. Nothing special or unusual happen in the drama, but it was just showing how a police officer's day looks like. While taking care of drunkards and criminals, every officers have their own life and struggle. The drama doesn't show a clear message or justify things, but it just reminds us that police officers have to "live".
Story: Unlike other police dramas focusing on detectives and details of the crime, this show focused on first respondent police officers. Every person has a unique background, motive of becoming a police, and a family. Like the title is this drama showed the things they go through every day to "live", and "survive".
Acting/Cast: They really looked like police officers. How they run, talk, look... everything was incredible.
Music: Personally it could have been acceptable even if there wasn't any music.
Overall: Anyone who hates police or trouble makers should watch this. Yeah, there are evil officers and sometimes make mistakes. But this show reminds us that they are also us, and trying to "live=survive" everyday.
Was this review helpful to you?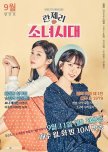 First of all, the number of episodes was perfect. It made the show fast-paced, simple and not overwhelming. It's a melodrama, however, it's not the typical Korean style one. There is nothing like betrayal or crime in it, yet it was well made with comical aspect included.
The story was basically about one-sided love, creating a relationship "circle". What I mean is, girl A likes guy Z but he has a crush on girl B, girl B has a crush on another guy Y, and guy Y likes A. Ugly things like parents' intervention or tricking someone don't happen, but it's all about one hooked to another.
If you have nothing to do in a day, you can spend 8 hours watching this drama and will make your day. YOU'LL LOVE IT.
Was this review helpful to you?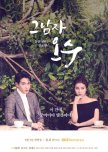 First of all, to be fair, this was done by Dramafever, so please don't say Korean dramas are shit.
This drama is a fantasy romance, between a guy who is an engineer and a cafe owner, and a woman cop. The barista has inherited the ability to see "emotion" aromas coming out of individual's body, and he uses pollen from an ancient tree to help them have nice consequences. The heroine was one of his customers, who accidentally drank one of his pollen mixed coffee, and their relationship builds up. Yeah, there will be the triangle relationship, accidents, something about their parents, and eating.
The following is the reason why this drama is receiving terrible reviews:
1. The story line sucks. It had a good build up, but some scenes were too random, or sometimes skipped, that it caused confusion. Some people complained about the slow pace and unnecessary interruptions.
2. The ending sucks. Cannot spoil it, but the ending wasn't surprising at all, yet it lacked explanation.
3. Music sucks. Some scenes had mismatched BGMs.
Personally, I like the first few episodes. Misunderstanding, cuteness, jealousy and cringe... these type of things. But after a certain point (you will know lol), you will be like "Wha?", and then starts commenting.
To be honest, it is fun too watch if you want to witness the cute couple, ignoring the story line. This is drama is for those who just want to kill time by watching drama, instead of watching YouTube.
Was this review helpful to you?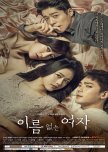 Finally finished the long ride. You can watch all here:
https://www.youtube.com/playlist?list=PLMf7VY8La5REE78dAL0jvZzGV-ri-UW2P
I really liked the idea, a pitiful girl taking revenge on everyone including her ex. Blamed for everything, wrongly accused, child stolen, faking death, taking revenge, birth mother and daughter... I think all the KDrama cliches were in this drama. I like the way she took revenge step by step, aiming for one goal, the revenge. However, at one point the protagonist became a bit forgiving, that I got bored sometimes.
For the plot I could have given full 10 if:
1. The kid was actually dead
2. Not the daughter
3. The father was also dead
Cast could have been better... but I'll give them a pass cause the whole story was basically harmful and negative, that it was always glaring and shouting at each other.
Music, I really liked the piano BGM during the intense scenes.
The drama basically reveals everything in the beginning, so once you watch it, you will get it.
Was this review helpful to you?