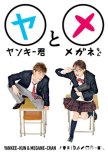 This show is officially one of my favorite dramas. I watched this drama before i realized that it was based off a manga but after watching it, I loved it so much that i tried out the manga. The drama actually altered the characters and story order quite a bit from the manga, and I've come to love the drama even more because of it.
The drama changed the characters to be more lovable, relatable, and endearing and the plot was not slow or draggy at all to me. Yankee to Megane is one of those dramas that has a manga/anime-esque feel to it, and by that I mean that the whole story revolves around small events, like Hana Kimi. It's not going to be a show with a gripping plot that'll keep you at the edge of your chair or anything because it has a different style. So I disagree with the previous reviewer that the events are out of place, because that's how these dramas are stylized to be and the way the drama portrays it is actually a lot more coherent then the manga.
The drama is a great light and funny story, but also has heart and good points of friendship. The acting is also great. The main leads were fantastic and I love how the actors portrayed the characters. The supporting cast, was average, but unimportant to the focus of the main characters.
As I am stil reading the manga currently, it makes me miss the slight differences in the characters and even though I just finished watching this drama a couple days ago, i already feel like watching it again.
Was this review helpful to you?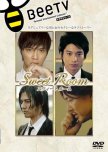 Since there aren't any reviews here, I'll write this for those who are curious because I know I was curious. The episodes take place in various suites and each episode is a short 15-20 minutes. The only reason anyone would probably watch this though, is if they like the starring actors. So you you have some free time, go for it. The episode is mainly a narrative by the male lead and the 3/4 females have very minimal lines
Most episodes do show plenty of skin, narimiya hiroki and mukai osamu's in particular, and some have loads of kissing and moderate/silent love scenes. Nothing that's explicit, just like top halves of bodies and kissing is all.
I watched all of them, and I thought that Hiroki's was the most interesting (though I am a little biased) and Mukai's next, then Jun's. They were all moderately engaging, but I do think "Room Service" with the actor whose's name I don't know was absolutely boring though. This one was absent of those awesome shirtless scenes, but it wasn't why is was boring, I just thought the story was longer than the rest and stretched out so I got very bored.
But if anything, watch it you like the actors and wanna see them shirtless!
Was this review helpful to you?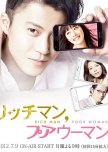 I thought Rich Man, Poor Woman was a terrible title but I was interested in watching it as a fan of most of Oguri Shun's work and the audience feedback seemed very positive. For me, Rich Man is one of those rare Jdramas that I fall in love with and that can really make me addicted to them.
Many show and Kdramas have plots about chaebols who tend to have the same characteristics of rich and snotty, or childish and selfish. Hyuga Toru does have some of these points but he has a more fresh personality. He built the company himself, is eccentric, and has the problem of remembering faces, which all combine to make a funny, interesting, and new character. His eccentric personality truly adds a lot to his character! Oguri acts the role amazingly and has great chemistry with the female lead.
Each episode has me begging for more, which sucks cause only one ep comes out per week. The only thing I could ask more of is the plot because since the series is so short with ten eps, it lacks some "meatier" conflicts I guess. As i've seen so far, the show mainly focuses around the main leads and there's really just this one big conflict the driving the rest of the show, which is why i give a 9 for the story. But even then, the story itself is still a great one and interactions and romance between the leads are fantastic.
You should definitely watch this show because it's sure to be a good one, and it's definitely going on my list of favorites.
[edit] so the number of eps have increased from when I first reviewed this, so finger crossed for more story to the show!
Was this review helpful to you?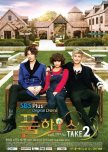 This show's hilarious. I've only seen 2 eps but i like the story and and the show's very funny and with some cute. I haven't seen the 1st Full House in a long time so the details are blurry, but the remake is probably more fun. It's true that the story is different though, it only has in common probably the famous person who cares for a house and ends up living with a girl(I assume). Not much can be drawn from just 2 eps.
I'm actually ok with different story because it's more fresh and it doesn't fall into the danger of being too similar to the original and being redundant. I'n this version there's 2 idols instead of actors, and the female is this tomboy martial artist/designer-wannabe. In the end, I won't really be viewing this as a Full House remake, but just as it's own show
I've only seen No min Woo and Park Ki Woong in 1 small roles but I'm really enjoying they're characters in the show and they have good chemistry; I would say most of the fun is between these characters. I'm unfamiliar with Hwang Jung Eum and so far her character and acting's average. So far I'm more invested in the 2 male leads than her. I like the directing of the show so far too and I'm looking forward to the rest of the show.
P.S I HATE the main leads curly hairs, both guy and girl look terrible. Hwang Jung Eum looks super Ahjumma-like and No Min Woo looks plain weird and comes off kinda metro-sexual like. I'm diggin his hair when he's in idol-concert-mode though.
Was this review helpful to you?