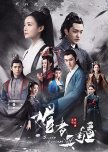 This writer knows how to do angst and do it well. Bloody Romance is an underrated masterpiece, one of the most well written and put together Chinese dramas I have watched.
Bloody Romance is a tale of life and death, love and loss, revenge and compassion. It is epic in every way possible. This is an intense drama, one I couldn't binge watch because every episode is packed with emotions. The cast is young but they manage to keep up with the intensity of the script. A real surprise for me was Puff Guo whom I could barely recognise.
I was really invested into the romance of Cha Ruo and Wan Mei. Without so much a kiss, their love story was absolutely beautiful and devastating. The woeful soundtrack matched this drama perfectly and intensified their scenes every time.
The antagonists in the drama were complicated characters, each had their reasons for why they turned out the way they did. They added to the plot rather than take away from it which I find is the case with a lot of Chinese dramas.
My favorite part of this drama is - WOMEN BADASSERY! The women are the ones fighting, kicking ass and protecting the ones they love. Of course, the men were heroes as well, but I loved that there were so many fight scenes featuring the women.
All in all, this is definitely a top 10 Chinese drama for me, ever. I think I would find it difficult to rewatch simply because it was so intense, I highly, highly recommend this drama - especially if you are looking for something directed at a more mature audience.
Was this review helpful to you?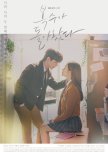 This review may contain spoilers
I went into this drama after reading a lot of the comments and reviews fully expecting to be disappointed or frustrated. Instead, I got one of the most heartwarming dramas I've ever had the pleasure of watching.
My favourite aspect of this drama is although the premise is about revenge, the ultimate lesson is that forgiveness is what leads to happiness. Forgiveness does not mean the person who does wrong gets away from the consequences of their action, but it means they receive the courage to fully face their own mistakes. Time and time again, different characters in this drama choose to believe in people and despite their actions, believe that everyone is capable of change.
If you're looking for a drama where revenge is sweet, this is not the drama for you. Bok Soo definitely gets the short end of the stick, even at the end when everything gets resolved. But if you're looking for a drama about second chances, forgiveness, believing in people and an adorable romance with a decent dose of comedy, I highly recommend this drama.
Was this review helpful to you?